In middle age, Travel Belle Judith Works left the suburbs of Portland for life as an expat in Rome and a job with the United Nations. In September, she released Coins in the Fountain, a self-published memoir about her time in Italy's chaotic capital.  Here she tells us about her life as an expat, her favorite places in the world and why moving to Rome meant running away to the circus.
What prompted you to move to Rome?
We [my husband and I] got kind of bored in middle age. I decided to go to law school and after I graduated we were wondering, now what? We went to a party and ran into a man we hadn't seen in three years. I asked where he had been and he said, "I've been in Rome working for the United Nations." I had been to Rome with my first husband, just before the breakup of the marriage. I had a terrible time in three days. It was miserable. I wasn't very interested in Rome, but the way he talked about it, with food and opera and interesting people and travelling out to hill towns, I thought, hm, maybe we should try another time.
He sent me a vacancy announcement for a legal advisor in an agency called the Food and Agriculture Organization [FAO] of the UN. I replied and after one nice interview and one grueling interview, I got a job offer. At the same time, my husband had an opportunity for a really early retirement, so we said to each other, why not? So we left!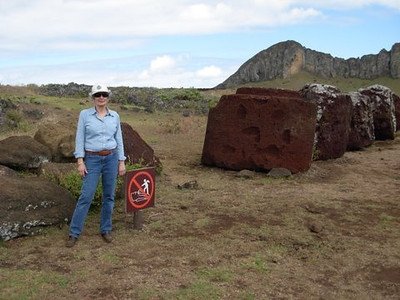 So tell me about your time in Rome and your feelings about the city?
We were there twice. The first time I had a contract with the FAO. We were really innocents abroad. We lived in a suburb of Portland, Oregon, and we dropped into this big, chaotic city. We had lots of adventures. The unit didn't provide any assistance, so we had to find our own apartment and you know, we didn't know Italian and I had this new job and my husband had to learn to cook [laughs]. It seemed like we had lots of wonderful, wonderful times, but we also had a lot of misadventures.
What did your daughter think about her parents becoming expats?
We told our daughter and she said, "How soon are you leaving?" because she envisioned she was going to come and visit. And it was she that coined this little statement that we were running away to the Circus Maximus, because the Circus Maximus was right next to my office. She was all for it.
Had you lived abroad previously?
No. We'd been to Europe a couple of times and we sat there with a glass of wine and said, "It would be wonderful to live here," never dreaming that an opportunity would come up. But the gods were kind, or fate or whatever you want to call it. Things just fell into place and we thought, "Why be bored at home?"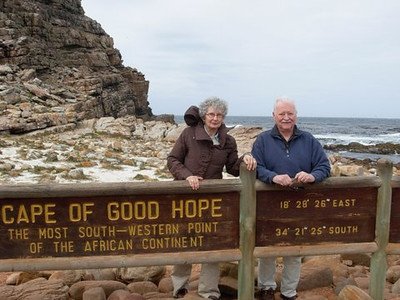 As someone who lived in Rome for 10 years, what is your favorite place to go back to?
We particularly liked the Aventino, the Aventine Hill. It's a lovely area. It's very quiet. … That's where we were when the millennium rolled around and we stood in the orange garden with our champagne and watched the fireworks over St. Peter's. It was really a dramatic, dramatic sight. 
Outside of Italy, what's your favorite place that you've visited?
I guess our favorite place in the world is Bali; so many people have that as a favorite place in the world. It really is heavenly. … We've traveled quite a bit and it seems like every place we'd like to go back and see more. … There's always lots more to see, so it's very hard to know to go back to where you have been and loved and want to see more, or to try some place new.
Is there any place you haven't been? It seems like you've seen it all.
There are a lot of places. It's over 100 countries [I've visited], but there are over 200 in the world, so I've only made it to half and I'm sure I'll never make it to the rest.
We've been talking about Italy and other places with booming tourism industries, but what about the less tourist-friendly cities and countries?
In the book, I just talk about two places I went as part of work. One story is about going to Addis Ababa, Ethiopia and then down to Kenya. We went up to a little airfield where food aid was air dropped into South Sudan, so that was very interesting. And the other story, I went to Cambodia just after the fall of the Pol Pot regime. [I remember] the legless veterans at Angkor Wat; the warehouse where they store rice was so full of bullet holes that you didn't need electric lighting. … And the poverty of the people. I've seen a lot, and the big contrast to the luxury of Italy.
When did you decide to write a memoir?
Well, one morning I woke up and I said, "I'm reading all these books about people who have lived in Italy and they did not have the same experience I had." So many of the books are about, I bought a farmhouse, or I harvested my olives, or I planted a new vineyard. And they're lovely. But I never ran across one of somebody who in midlife just suddenly dropped into Rome to stay. … We made a huge midlife change and I thought somebody might be interested in reading about what it's really like to suddenly drop everything and move to some place else and learn to manage.
Also, nobody seems to have written about the UN. It's very political in the news, but this has nothing to do with politics at all. It's a different place to work. You meet some very strange people and you also meet some very brave people, some very dedicated people. I thought maybe somebody would be interested in reading that story. So I started writing. I used the delete key a lot, because after writing legal mumbo jumbo for most of my life, I had to get creative [laughs].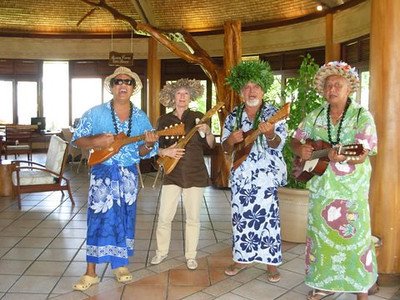 Have you gotten any feedback from readers?
There are some reviews out there and I didn't write them [laughs], which I understand people do. The last time I looked anyway they were all very positive. And I've had a couple of people come back to me. One person, they were reading it on the plane and they said, "I laughed so hard aloud that the person next to me said, 'What on earth are you reading?'" … And two people who have been in Rome for an extended period of time, they said that that is Rome.
What exactly is Rome you know?
I would describe it as chaotic but worth every second. … It is somewhat disorderly to live there. But once you get accustomed to that there's no turning back because everything is before you: the history, the style, the fashion, the food. What more could you ask for?
Is there anything else you'd like people to know about you or Coins in the Fountain?
I've had a good life and there's not one trip that I've ever regretted. And we never have regretted moving to Italy. Ever. Sometimes things didn't go right, but sometimes things don't go right everywhere, so you can hardly blame Italy for that. We savored almost every moment.
*For more information about Judith and Coins in the Fountain, visit www.coinsinthefountain.com. You can read more of Judith's writing here on The Travel Belles.
Pin for Later