Shrimp and Grits from the King and Prince Resort for Christmas Eve gatherings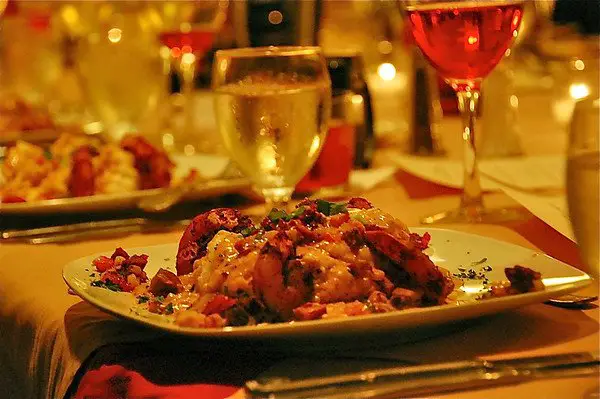 When I first moved with my family to the South Carolina coast, shrimp and grits was the dish that almost without exception was on every menu. In recent years shrimp and grits have moved from a being a mere staple on the southern menu to a gourmet challenge upon which every regional chef  (and many beyond the region as well) leaves his or her own imprint.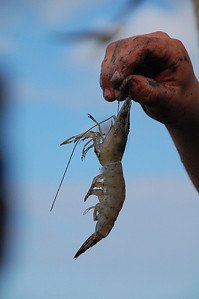 I was a latecomer to the idea of making shrimp and grits myself, but when we did bring the dish into our own home, we did it big time. We adopted it as a Christmas Eve dinner tradition. And as with all the best traditions, we don't want to become too set in our ways! Each year we try a different version, adapting the recipe a bit as suits everyone's personal tastes. This Christmas Eve we've got the recipe picked out. We're going to use an extra elegant version from the King and Prince Beach and Golf Resort in Saint Simons Island, Georgia.[pullquote]"If there is one dish that makes me want to march down Fifth Avenue waving the American flag, it's shrimp and grits," Bobby Flay.[/pullquote]
The main ingredient is the coastal white shrimp that dwell in the local tidal marsh waters and are known for their extra sweet flavor. Many chef's versions of this seafood Southern classic lean towards the more mild, featuring sharp cheddar cheese and bacon (notably, Bobby Flay and Paula Deen.) The King and Prince recipe, developed under new food and beverage director, Vinny D'Agostino,  is amped up with a couple of twists and other influences, notably Cajun and Italian. Last but not least, this spicy and subtly rich result, looks exquisite served on grandma's finest dinner plates (as opposed to being served in bowls, which to me doesn't feel as holiday fancy) and will be just right for a special celebration.
King and Prince Shrimp & Grits in Tasso Cream Sauce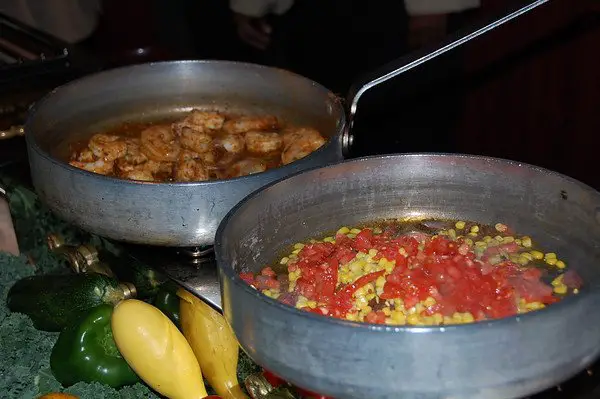 This is the recipe used for one serving at the resort, multiply as needed, cooking all at once, being sure not to overcook. Because of group personal tastes, I will probably go slightly heavier on the shrimp (Yum!) and lighter on the spice. Grits can be prepared ahead of time (I always make enough for the Christmas morning's breakfast casserole at the same time.) Because of availability, I will use South Carolina shrimp. We take our shrimp very seriously around here, so be aware that according to connoisseurs, there are differences in the flavors from place to place, depending on the season, and the marsh water's composition and tides.
Ingredients:
1 cup heavy cream
1/3 cup tasso ham
1/4 cup kernel corn
1/4 cup diced tomatoes
2 T. chopped green onions
1/2 cup wild Georgia shrimp
1 T. Cajun seasoning
1/4 cup Asiago cheese
salt and pepper to taste
olive oil
Preparation:
In one saucepan, saute the shrimp with cajun seasoning using olive oil. In another pan, saute tasso ham, corn, tomatoes and green onions; add heavy cream and asiago cheese; let simmer two minutes. Add shrimp and serve over stone-ground grits of your choice.
Happy Holidays!
Now we want to know: Do you have a favorite holiday recipe that you've adopted and/or adapted to create your own culinary tradition?
Pin for Later