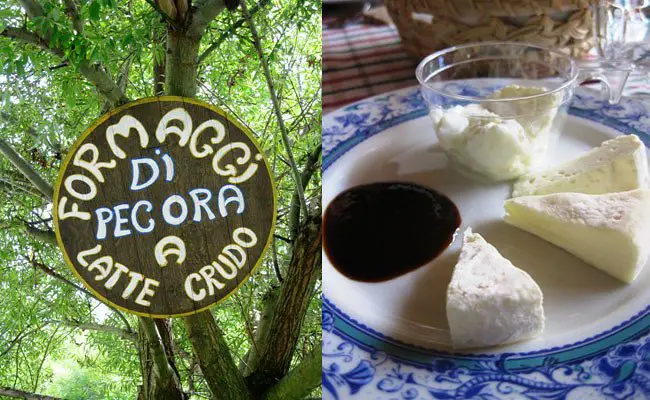 Take two ex-Italy dwellers who have a healthy curiosity about regional cuisine, who happen – no surprise – to be major Italian food lovers.
Toss in a great itinerary in Italy's Piedmont region, add a very compact European car, and you have the makings for a pretty decent road trip.
Such was the case as we set off this past August for Piedmont, Italy, from our home in Provence. After much reading and research, I was quite aware of many of the gastronomic delights the Piedmont region had to offer (with such well-known cities as Alba, Bra, & Barolo lying within the region's borders) but was little-prepared for the gourmet adventure we discovered in the less-explored area of the Alta Langa.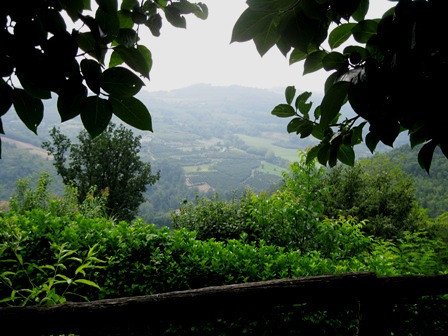 The Alta Langa lies to the south of Alba, and as the name suggests (alta meaning high or upper in Italian), a trip to the region requires quite the climb by car but certainly rewards passengers with sweeping views of vineyards, farms, and the vast valley below.
Such was our experience the day we set out from Alba (via mini-bus) in search of some of the area's specialties made by local producers. Having found a well-organized, and equally helpful, the tourist office in Alba, we booked an afternoon tour to visit a sheep-cheese producer (pecorino), dropped by a hazelnut farm (arguably one of the best-known products of the region) and finished the day off with a taste of Alta Langa spumante at the breathtakingly-high town of Bossolasco.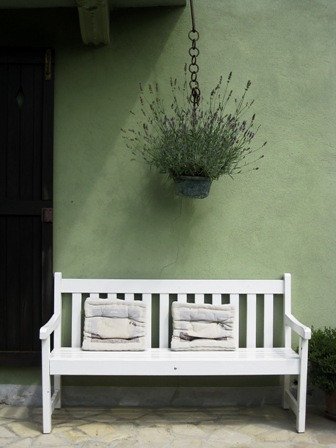 We were a group of nine; including three Italians, two Germans, and a mother & daughter from Turkey. The small nature of the tour gave us plenty of time to ask questions, as we learned about the pecorino making process, had an up-close-and-personal look at the sheep themselves, and chatted with the producer about his second "hobby" – baking homemade bread in a stone fire oven.
And just when I was snapping loads of photos of his lovely farm, the call came to sample some of his gourmet works. We tasted the cheese that had been aged for two, four, and eight days and I wondered why I had never paid that much attention to flavor before. In short, each piece was vastly different and equally delicious.
Our sampling round ended with a type of goat-cheese "ricotta" and a lengthy discussion of the merits of its continued production of this dying-out product. In this hollowed region of Slow Food, it seems our dear farmer was one of the last of its producers.
For the next leg of our food-heavenly journey, we climbed back into the mini-bus and ascended still further up the mountain to the Cascina Grancia hazelnut farm, where we met Stefano and his father – part of five generations of hazelnut cultivators on that very farm.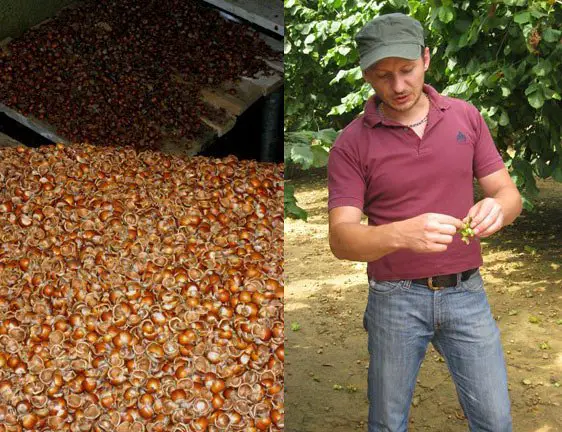 Stefano explained all phases of the hazelnut production and also how the region's weather plays such a key role in the quality of the nuts. Each fall, the nuts begin to fall from their trees and the harvest continues thanks to special hazelnut "gathering" machine which cost a whopping €45,000. Yes, it's quite a large farm.
The family makes an elaborate effort not to waste any part of the hazelnut. And, as Stefano illustrated, the discarded shells are burned to heat the family home.
Throughout the tour, I hung-back; taking in the sights and sounds of a working farm. That was until we hit the bakery. Not only do they take care of all phases of cultivation, but the family also uses the nuts to produce their own baked goods.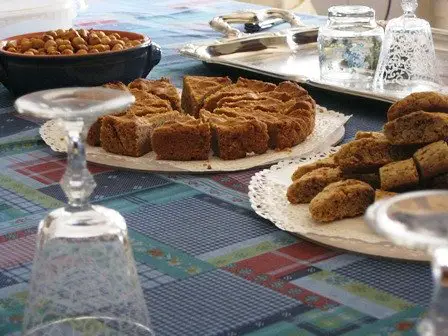 Enter another round of tasting, and I was quite ready to sign-on as an apprentice farmer. We were treated to fresh-roasted hazelnuts (of which I brought home two bags), a light & surprisingly moist hazelnut cake, biscotti's, and their own hazelnut spread which is an excellent contender to knock Nutella off the shelves.
After a fond farewell to the family, we climbed still higher for our final destination: Bossolasco. At the town's finest pastecceria (bakery) we toasted the exquisite day with full glasses of Alta Langa spumante and even fuller stomachs. As satisfied as we were, all I could dream about was the next round of tours being offered in October – Barolo, Barbaresco, & Truffles. Heavenly.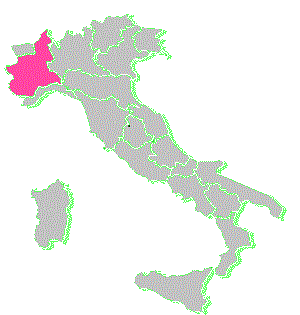 For more information about the Alta Langa tour in Piedmont, Italy, call: +39 0173 220237
Summer Travel Fashion Trends in Italy
Travel to Puglia: Tip of Italy's Heel
Useful Italian Words and Phrases that are not Curse Words
Visiting Tuscany With Small Children Can Be The Most Beautiful Hell On Earth
Pin for Later