Galerie Lafayette + Food = LOVE!
More than scarves and perfume await you here: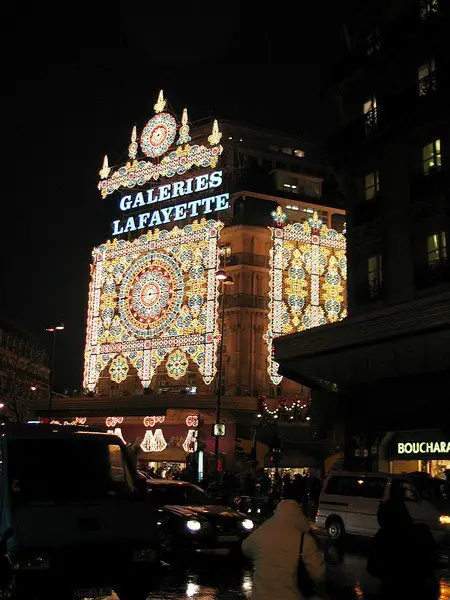 I wouldn't really consider myself a serious shopper.
I usually have a get-in/get-out game plan when I go to department stores that used to see me hitting the 50% off rack at Macy's and leaving with a few of INC's finest apparel in less than an hour.  That was until I ventured into the gourmet hall at Galeries Lafayette in Paris.
You may also like: The Best Cocktail Bars In Paris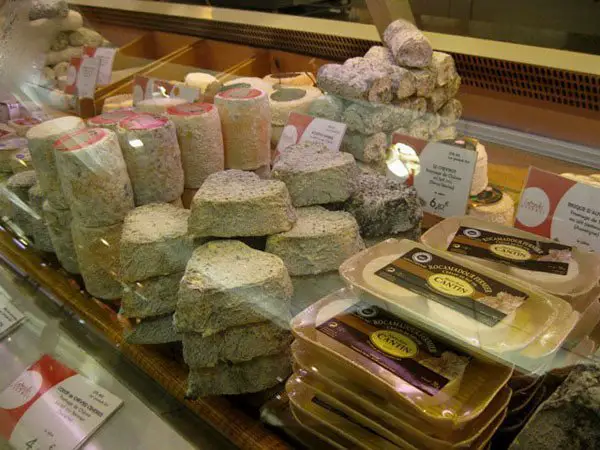 My first visit to this Parisian department store was back in 2004, and truth be told, I've had visions of returning ever since.
Not only is the gourmet hall at Galeries Lafayette packed with impressive international selections (including a lively sushi bar tucked near the entryway), but it's chock-full of what the French do best: quality, presentation, and a whole lot of deliciousness.
You may also like: Budget Restaurants In Paris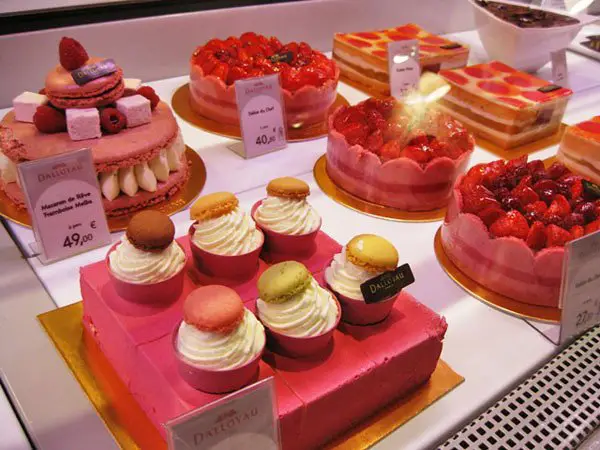 Well, not only was the gourmet floor as fantastic as I remembered, but it seems they've made some improvements since my last visit (humph, and no one bothered to call).
Starting with two top-notch Parisian patisseries including one dedicated solely to the French macaron (naturally gluten free), they pretty much stopped me in my tracks the minute I stepped off the escalator.
While I was gawking at the sophisticated pieces of art the French call desserts, I quickly realized that my plans of a quick in & out shopping trip were doomed.
You may also like: Gluten Free In Paris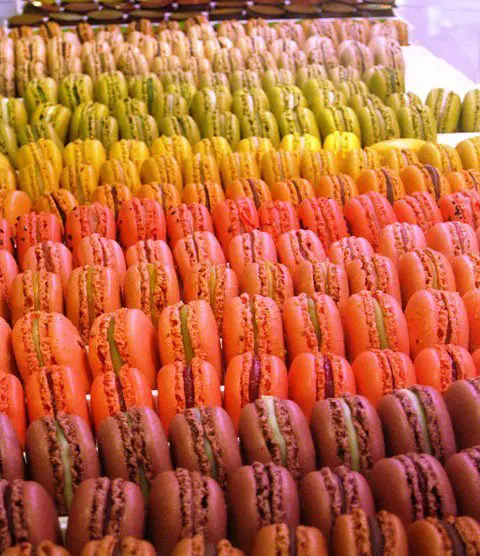 So, as the old saying goes, "If you can't beat 'em, try to stuff as much of what they're selling as possible into your shopping cart." Well, I sure gave it a valiant try.
I spent the better part of two hours that afternoon wandering the gourmet hall at Galeries Lafayette. Food took on new shapes, sizes and meaning.
Wandering past display cases containing heart-shaped goat cheeses, the waiting-line to be seated at the chic prosciutto and wine bar, and past the huge packages of foie gras that cost more than I sometimes earn in a week.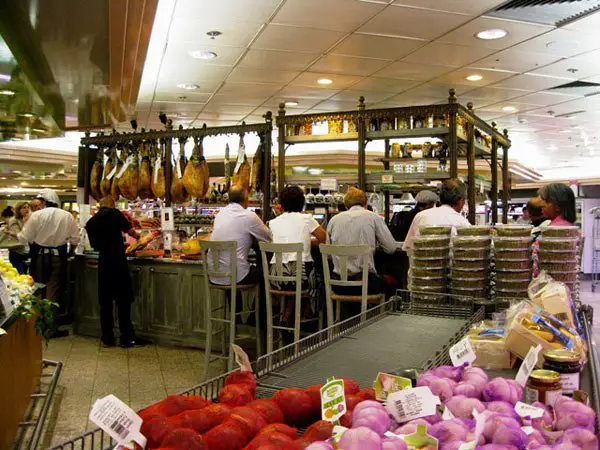 And what did I learn from all this dallying in gastro-paradise? If you're planning a visit to the gourmet hall at Galeries Lafayette, come hungry, bring a sturdy shopping-bag, and prepare to lose yourself in foodie heaven for a good couple of hours.
You may also like: Visit Gourmet Harrods In London
More tips for a shopping trip to the Gourmet Hall:
1. If you'd like to venture to the other departments at Galeries Lafayette, you may want to leave the gourmet hall for last as these will likely be your heaviest purchase items.
2. Make sure to save your appetite for sampling the goodies at the different food "stalls". I made the mistake of eating a big, albeit delicious, pastry before I arrived and ended-up having to pass on a few tasty-looking items.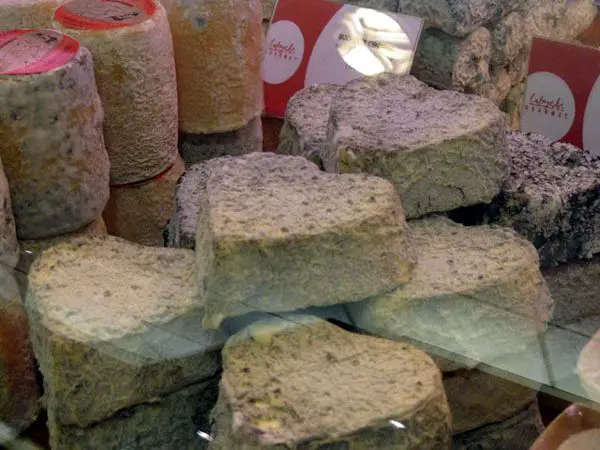 3. If you purchase a takeaway item, scout-out a place to eat it beforehand.  There isn't an open area of tables at which to sit (I asked at the concierge) unless you're eating at one of the restaurants. I had a nice impromptu picnic at the Tuileries Gardens but it would have been nice to find somewhere closer to munch.
4. Plan to stock-up on gourmet souvenirs for friends and family.  This is a great place to get hard-to-find gourmet items that don't have to cost a fortune. I picked up a handful of small, artisan confitures (jams) that worked quite nicely as gifts.
Galeries Lafayette (Food Halls on 2nd floor)
40 Boulevard Haussman
75009 Paris, France
Metro: Chaussée d'Antin / Opéra
*Top photo courtesy of Wikipedia. All other photos © Tuula Mattson
Pin For Later