I always get asked by inquiring minds if I could live anywhere in the world where would it be. My answer is always London.  Every time I visit I feel at home and instantly start thinking about packing it all up and moving.  London's people, culture and more importantly food and drink draw me in.
The food & pub fare in London is just about the best in the world and I'm excited to be going back this spring for our annual visit and I have compiled a list of my top three favorite London restaurants and pubs just for you!  Enjoy!
We actually ended up visiting London twice last year and both times visited a local Pizza Express. With one in almost every neighborhood, Pizza Express offers quality pizza & pastas at affordable prices. The Bankside location along the Thames is my favorite.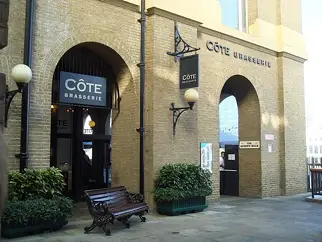 2. Cote Bistro
Although London is the one city I would love to live in, I still need my French food fix every now and again. Just like Pizza Express, Cote Bistro also has numerous locations across the city.  My favorite menu items are the Ratatouille Feuillete and of course Crème brûlée.   My favorite location is tucked away within central Wimbledon.  Also, check out my friend Lindsey's review. She's a real Parisian and even she liked it!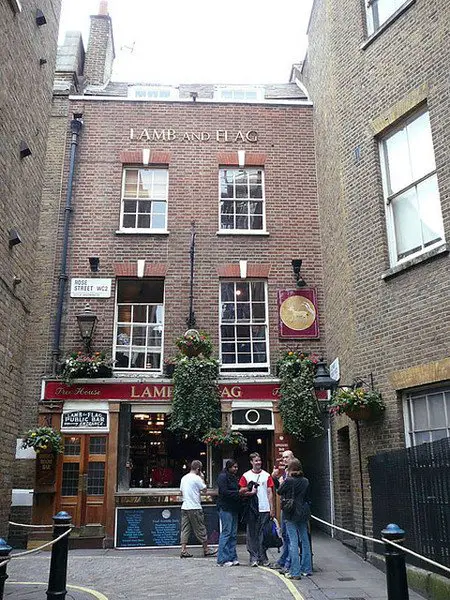 Said to be the oldest pub in Covent Garden and maybe London, The Lamb & Flag was first licensed in 1623.  There's something to be said for the atmosphere and people in any pub in London and is not to be missed. I loved the courtyard just outside where you can eat and drink all night long. Be sure to ask for a shandy. It's my favorite drink comprising of half beer and half lemonade. Yum!
P.S. We want your recommendations!  What is your favorite place to eat or drink in London? (how about London's Borough Market?)
Pin for Later