The Sunday roast revisited
Let's face it – British food has had a pretty bad reputation. Universally known for bland and sometimes boring dishes, the Brits have certainly come a long way, or perhaps the world has finally caught up to them.
London and more importantly, Britain is now known to foodies throughout the world as a land of new and emerging ideas on food and cooking. It goes without saying that Jamie Oliver has single-handedly revolutionized the way English people view and consume food. Through his school programs and the (not publicized enough) free-range chicken debate, Jamie has changed people's lives for the better. His views have even extended across the pond, and now more and more people are starting to see food as something that can be enjoyed in its simplest forms, without processed chemicals or preservatives.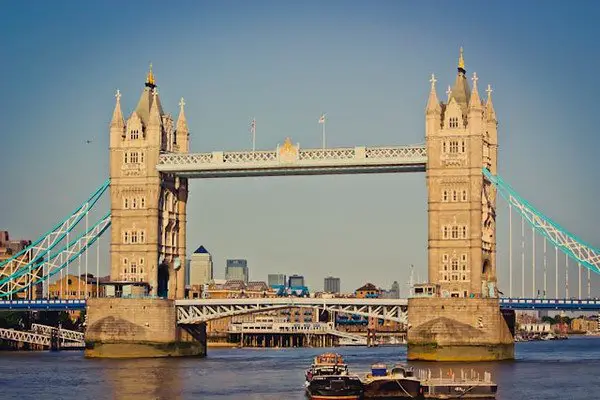 Of all the places I've traveled to, I've feasted on the best food in England (sorry, Paris!). And it's true what the famous English TV chefs say; fresh, organic and free-range ingredients can make all the difference.
England is also a melting pot of multiculturalism. On any given day, you can simply walk the streets of London sampling the very best from India, Africa, the Middle East, and China. Over the years, England has adapted these countries' recipes and ingredients, such as curries and exotic spices. So, the cuisine is no longer just savory meals of meat and potatoes.
During our last visit, we decided to partake in a very distinct English tradition: the Sunday roast. It goes without saying that this is a common event, with many restaurants offering it on their menus. I had never heard of mushy peas until that meal.
Recipe Mushy Peas & Pleasantries
Can "mushy peas" be appetizing? Yes!
Mushy peas have actually been around for quite some time and vary depending on the region you are in. Sometimes it can be quite soupy, other times it is a thick green paste. I have to admit, it did not sound appealing at first. I was pleasantly surprised, however, when the meal arrived and I saw that the restaurant had put a new spin on things. The mushy peas were incorporated into the mashed potatoes (another English classic). It was delicious! I came to realize that culinary innovation is not about creating new dishes but rather tweaking old favorites for the modern-day foodie.
I have adapted a couple of recipes to come up with my own version of mushy peas that is the perfect complement to any Sunday roast. Enjoy!
Part 1:
Ingredients
5 Yukon Gold potatoes, quartered
Coarse salt and ground pepper
1/4 cup unsalted butter
1 cup of milk
Directions
In a large pot, cover potatoes with 2 inches of salted water. Bring to a boil. Cook for about 10 minutes or until potatoes are tender. Drain potatoes and return to pot. Mash with a potato masher until smooth.
Over low heat, add butter and stir until melted, then gradually stir in 1 cup of milk. Season potatoes as desired with salt and pepper.
Part 2:
Ingredients
2 tablespoons olive oil
1 bunch spring onions, chopped
1 handful fresh mint, leaves picked
1 pound (500 grams) frozen peas
2 large knobs butter
Sea salt and freshly ground black pepper
Directions
Heat the oil in a pan and add the onions, mint, and peas, then cover.  Allow 10 minutes to steam. Mash lightly with a potato masher. Add pea mixture to the pot of prepared mashed potatoes and serve.
Past Cooking Around the World Fridays can be found here.
All photos by the author.
Pin for Later