Some of the best beaches in Australia can be found on this part of the country's east coast.
The stunning beaches of Southern Queensland never fail to make me swoon. To step from the car into deliciously cool ocean breezes, blazing hot sunshine, and the rumble of crashing waves is nothing short of bliss.
I find it impossible to remain stressed or frazzled under such conditions, and look for any excuse to tie in a beach excursion with errands and appointments that take me anywhere near the ocean.
With over a 1000 beaches in Australia to choose from, Queenslanders in particular are spoiled with options. Miles of white sand and vivid blue water make any choice one of beauty and inspiration from the Gold Coast, past the Sunshine Coast, and all the way up to Cairns and Darwin.
But Southern Queensland is my home turf, so I've chosen five of my personal favorite beaches that never fail to rejuvenate flagging spirits.
The Esplanade, Surfer's Paradise
While this world famous stretch of sand can be crowded during the Summer, the off season and early mornings are wonderful times for peaceful walks under shady trees, their trunks providing natural picture frames for stunning vistas of sand and surf. Pristine in its cleanliness, The Esplanade is a haven for walkers and runners of all ages. A more gorgeous place for your morning exercise would be hard to find.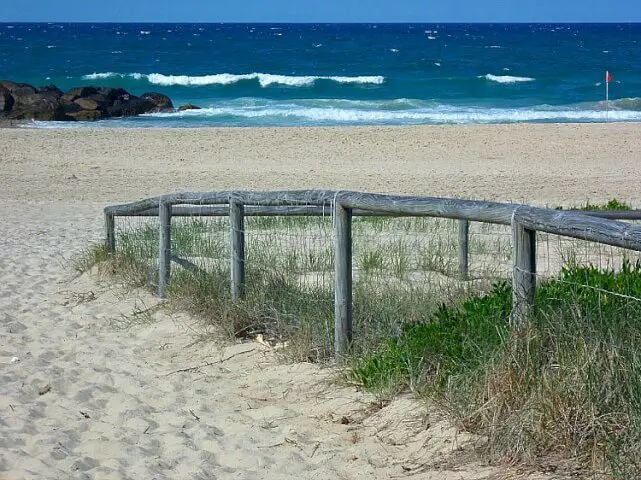 Main Beach, The Gold Coast
This was the first Australian beach I visited when I moved here four years ago, and it quite literally took my breath away. Never had I seen such a wide expanse of silky sand that seemed to stretch on into eternity. Even on such a popular beach, we easily found a quiet spot to lay our towels and indulge in happy hours of sun-drenched snoozing and people-watching.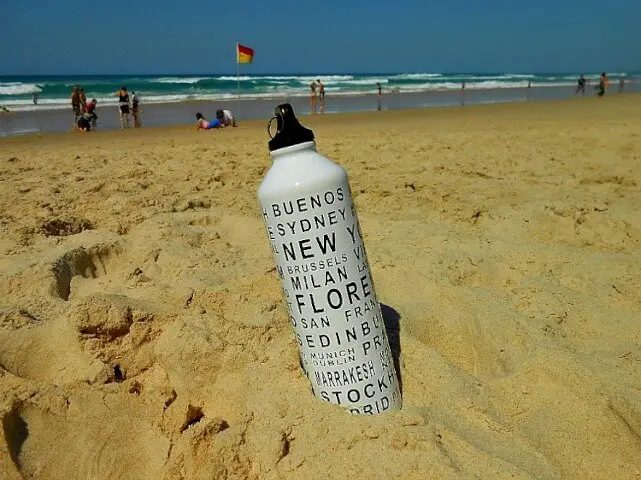 Red beach, Cleveland
I stumbled upon this amazing red beach quite by accident. My husband and I were running errands in Cleveland and decided to head straight for the coast line to see what we could see. We found this place, an isolated and serene cove with nary another person to break the peace. No screaming children, no hordes of tourists, just stretches of red dirt to wander over and inspect for shells, polished stones, and other treasures from the sea. A picnic table on a grassy bank provides a comfortable spot to eat your lunch and soak up the serenity.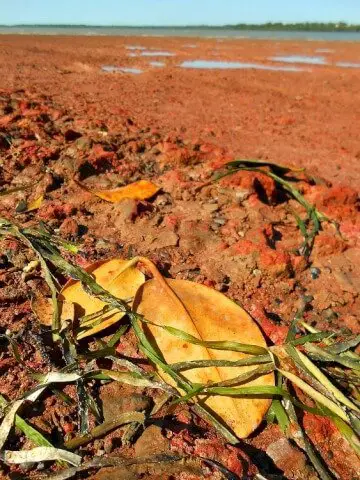 The Spit, Southport
Only a short drive from Main Beach (see above), The Spit boasts its own sand dunes and beautiful beaches with the added attraction of the Gold Coast Sand Pumping Jetty. This jetty is windy and cool, a boon on a piping hot Summer afternoon, and an excellent spot to watch waves crashing spectacularly against huge boulders and check out the catches of local fisherman.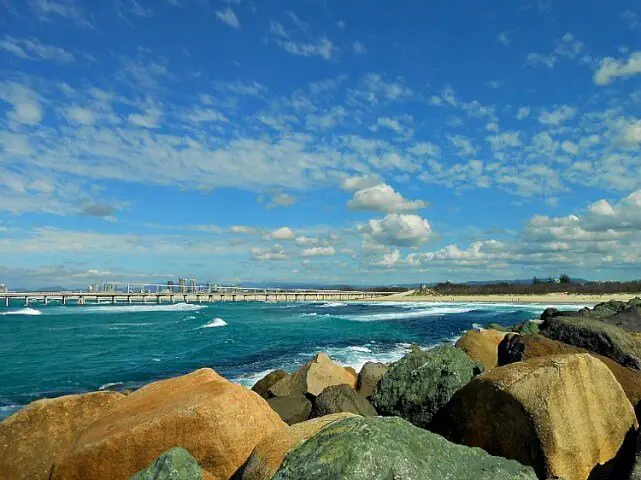 Bribie Island
Bribie Island was the second beach I visited in Australia. Though it doesn't have the grand expanses of other spots along the Gold Coast, it more than makes up for it with boating, bird-watching, and brilliant views of the Glass Mountains. And if you fancy a basket of fish and chips after your dip in the ocean, there are numerous picnic tables under the trees where you can dine in shaded bliss.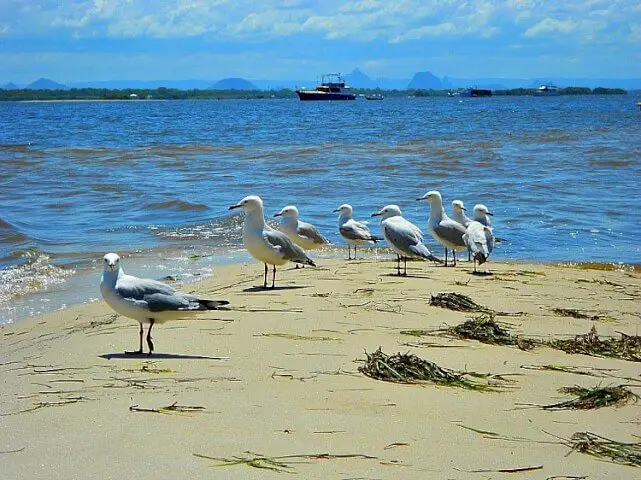 When looking to visit some of the best beaches in Australia, remember Southern Queensland. Be sure to check out one of these beauties or go exploring and find your own piece of Australian paradise.
Pin For Later