The time of year you choose to visit Australia and New Zealand will have a major impact on the experiences you'll have there. Go in June for example and you'll have short daylight hours and snow-capped mountains in New Zealand, whereas even Sydney gets cold at this time of the year.
Australia is mostly associated with hot sunny beach days from December to March, but these weather conditions are usually punctuated by peak rates in both flights and hotels. One way of saving a tonne of money and experiencing a country's beauty without all the hectic crowds is to visit in the shoulder seasons, which for Australia and New Zealand are April, May, October and November.
At this time of year, both the number of tourists and average temperatures are pleasant and agreeable. You'll be able to properly get stuck into exploring these fascinating countries.
But the weather can still throw out some surprises, which is why I've put together this essential packing guide for Australia and New Zealand in the spring.
New Zealand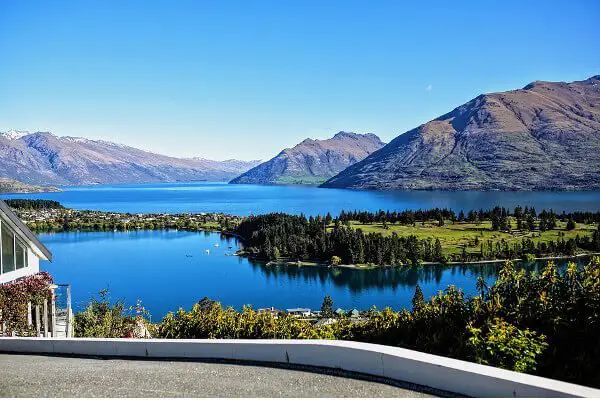 If there's one place in the world you're bound to have an epic adventure, it's New Zealand.
This vast and rugged country spanning across two awe-inspiring islands is a playground for all thrill-seekers, nature lovers and travel junkies from around the world. I can guarantee that you'll spend most of your time travelling in New Zealand absolutely amazed by the landscape and its super friendly inhabitants.
Don't be fooled by the blue skies and blazing sunshine overhead however, as New Zealand in the springtime is still quite nippy and cold – especially at night!
If you're heading to NZ, we recommend checking out to the country.
You may also like: Best Things To Do In New Zealand
Now for the essentials to pack when heading to New Zealand.
A jumper – or maybe even two
You definitely won't regret having a jumper or cardigan on hand while you're in New Zealand. It's always a good idea to have layers that you can peel off and throw on when you need them, but an especially good idea for New Zealand in the spring!
Shorts
I hope you're able to do lots of hiking and cycling while you're in New Zealand, in which case shorts are an absolute must! Even if you don't get active, the warming weather is perfect to wear shorts to explore the towns and landscapes in.
You may also like: 10 Things To Do On New Zealand's North Island
Basic t-shirts
For backpackers, having basic t-shirts are an absolute must. Don't spend a lot of money on them, you'll be wearing these out pretty quickly!
Hiking boots
An absolute must-have item for your trip are hiking boots. Especially for your time on the South Island or if you're going to Milford Sounds. There are some amazing hikes to do and you'll definitely need the correct footwear to properly and safely enjoy them.
Pac A Mac
You'll thank me for recommending a fold-up raincoat for your trip because the heavens can open a lot during the springtime and surprise you when you least expect to get wet! Keep this in your backpack for emergency rainfall, you will not regret this sound investment in essential travel gear.
Gloves
This was a somewhat surprising discovery for me, but the springtime in New Zealand, especially in the more southern parts of the country, can get bitterly cold sometimes. Having a pair of gloves and a hat handy are definitely a must!
Sun cream
Ok, so I know I've been talking about gloves and hats, but UV at this time of year is pretty high, especially as the sun is extra strong round this part of the world thanks to the thinning O-zone layer.
That's why all the pharmacies and shops here pretty much only stock Factor 30 and above. Even on cloudy days, it's important to wear sun cream to protect your skin from UV rays, so don't forget this essential item.
Australia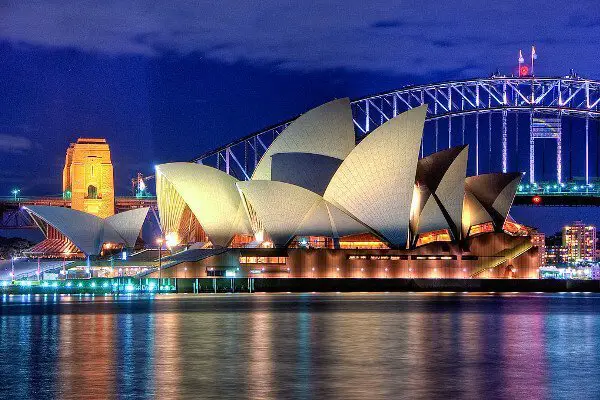 When you think of Australia, you imagine beaches, barbecues and cute kangaroos hopping around, right? Well, they definitely all exist to some extent, but the east coast of Australia, in particular, gets a lot more cloud and rain than you'd expect to bargain for – even in the Australian summer!
With this in mind, be prepared for a little rainfall during the Australian spring but also for some hot humid weather as the temperatures begin to heat up.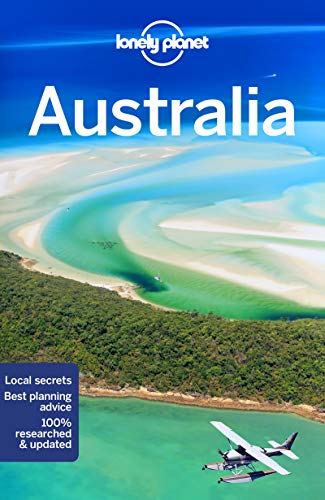 Just like New Zealand, we recommend having a read of Lonely Planet's guide to Australia too.
You may also like: Best Beaches In Australia
Essentials for Australia include:
Travel insurance
To be honest, travel insurance is important wherever you travel but make sure you have adequate insurance to cover you in Australia, especially if you want to try out surfing or diving.
Sun Cream
Of course, sun cream is an absolutely essential item for your time in Australia, so make sure you have adequate sun protection for the whole of your stay.
Cool workout clothes
Aussies are generally very fit and ahead of the game when it comes to working out, so you should definitely get involved with an exercise class while you're there.
Working out on the beach at sunrise is pretty awesome, so make sure you have some cool workout gear to slip into.
A hat – or two!
I officially love wearing hats because they make any outfit look totally Instagram worthy, but they're also a really good way of keeping the heat and the sun's UV rays off your face and shoulders when you're wandering around.
You may also like: Main Range National Park, Australia
A wet suit
Ok, so this one sounds weird and you don't necessarily have to have one in your suitcase but if you are planning on swimming in the Queensland and northern territories, be aware that the springtime is when jellyfish and tiny little Irukandji jellyfish are in season.
The Irukandji are so small, they aren't visible to the eye but a sting can be fatal! Either stay out of the sea or make sure you're totally covered with a wet suit on.
Beach-vibe clothing
Australian fashion is super cool and also quite relaxed, so make sure you have plenty of outfits you can wear for chiller days on the beach. Think floaty dresses, cute sandals, and denim shorts.
You may also like: Packing For The Weather In Melbourne
An umbrella
Yep, it rains in Australia too and the spring is generally considered to be somewhat of a wet season. Make sure you have an umbrella or pac-a-mac to whip out for surprise downpours – trust me there can be quite a few!
Pin For Later