Colombia is an adventurer's paradise. The country boasts beautiful beaches, dense Amazonian jungles, enormous Andean mountains, and even barren deserts in the North. With such a diverse landscape, there are endless possibilities for adventure and extreme sports.
With that said, I've narrowed down the list of my 5 adventurous things to do in Colombia. Every place on my list has a myriad of activities and sites in addition to my highlights.
Looking for the ultimate Colombian guidebook? Check out The Rough Guide to Colombia.
#1 Tour the Amazon by Boat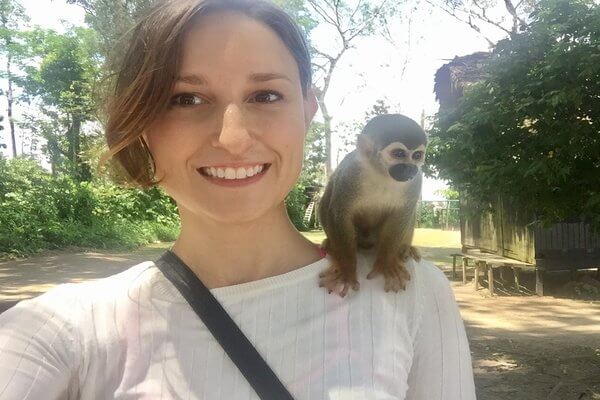 About one-third of Colombia is a dense Amazonian jungle. Most of which is inaccessible by traditional means.
But for now, there's an amazing little town right on the border of Brazil and Peru that is a great and perfectly tourist-friendly location to base all of your Amazonian adventures.
In this town, you can find plenty of tour guides and agencies who will guide you through the jungle and the river. There are some who will even take you deep into the jungle to live with indigenous tribes for a few days.
I have to say if you want to go to the jungle its absolutely necessary to have a guide, the area around Leticia is almost completely unpopulated. I couldn't imagine getting lost in the jungle! Our guide even told us a story of an American who thought he could make the journey on his own who was almost killed by locals!
The scary story made the trip even more of a lure for us.
We went on two guided tours with Amazonas Extremas. Our guides took us to see monkeys, fish piranha, spotted pink river dolphins and hike through the jungle. They had a wealth of information about the jungle as well! The price for the tour was about $150.000 COP (about $52).
Top Tips:
Make sure you wear light-colored clothes to keep the mosquitos at bay so you can feel free to enjoy the wildlife!
Go for at least 4 days minimum so you have the most opportunities to spot different creatures.
You might also like: Food in Bogota: 5 Dishes To Try
#2 Swim with Bioluminescent Plankton in Isla de Baru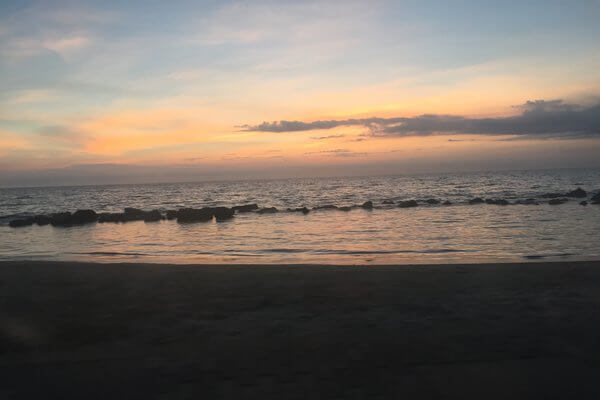 This was probably one of the most magical experiences I've had so far in Colombia. Near Cartagena is an island called Islas de Barú. The beaches are super famous from various reggaeton music videos and attract Colombians from all over but barely anyone knows that you can find bioluminescent plankton in the bay around Playa Blanca.
Hire a guide from one of the many hostels located on the beach to take you into the bay where you can swim with the plankton. Every time you move in the water you'll see the plankton glow! Its absolutely spectacular! Sorry I don't have pics but trust me its worth the experience!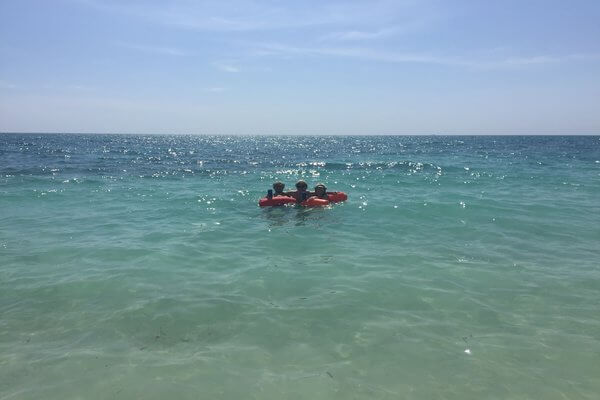 Baru is not your typical resort beach destination – it's sort of a hippie's dream. Choose from one of the many eco hostels lined along the beach or go camping but be careful of your belongings.
Top Tips:
Pack your bug spray!
Go for at least 3 days so you can relax and take in the sun on the beach!
You might also like: 5 Great Latin American Road Trip Movies
#3 Rappelling in Villa de Leyva & Boyacá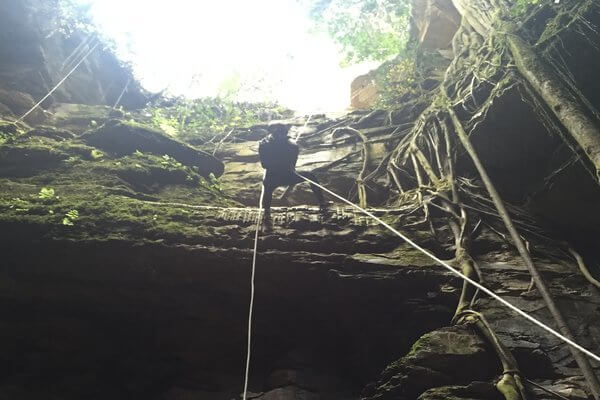 Just a short bus ride on a Flota (bus) from Bogota is a beautiful and somewhat touristy town called Villa de Leyva. Around the town, there are tons of caves and caverns to be explored! You might even spot some dinosaur fossils because the area is famous for prehistoric excavation. The landscape itself is super interesting as well because of its an arid desert surrounded by lush greenery just on the other side of the mountains.
Once you reach the town, walk down the main entrance of the town to find many different agencies who will provide tours of the caves in the area. In addition to rappelling and caving, you can go four-wheeling or horse riding. My friend and I paid about $160.000 (about$60) for a private day tour of different caves but that's on the steep side! Check out Groupon for some good packages with groups!
#4 Water Rafting in Utica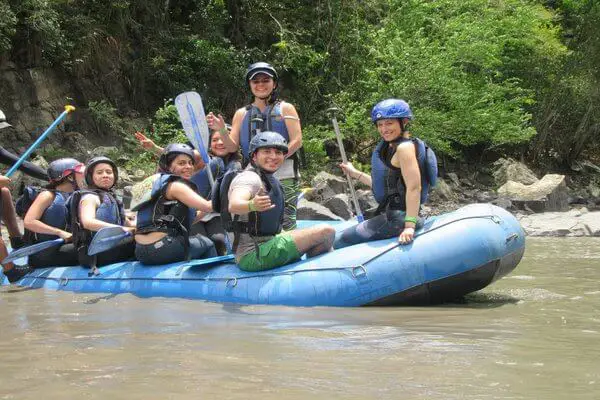 Utica is a tiny town far off the radar from the huge tourist destinations in Colombia like Medellin and Cartagena but it's a great little gem. The people are super friendly and the town plaza is bustling with activity on the weekends.
Near the town is a river known for water rafting. The water is called the Rio Negro due to the black sediment so its definitely not white water rafting! So prepared to get a little dirty!
The guides will take you high up on the mountain by a rickety little train where you'll start your trek down to the base via a raft.
If you've never gone rafting, don't fret because the guides will take you through different paths in the river depending on your skill level.
Again, check out Groupon for some good deals. You can find some for as low as $40.000 COP.
Top Tips:
Its best to rent a car to go but you can definitely take a Flota (bus) from Bogota.
If you're short on time, this is an excellent option for a day trip.
#5 Hike through the Valle de Cocora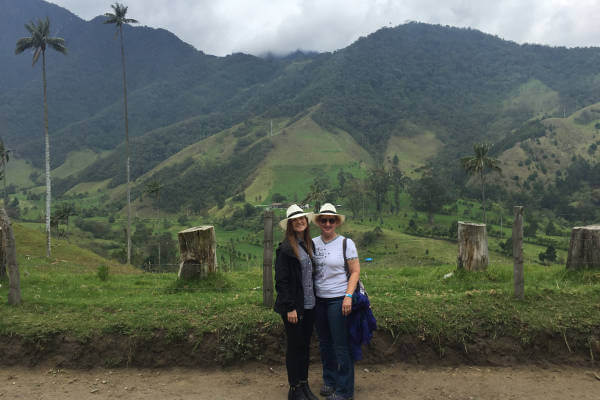 Valle de Cocora has to be one of the most beautiful places I have been to. Its located in the tiny region of Quindio right outside the entrance to the Sierra Nevada mountains. The Valle de Cocora is actually located on private farmlands. You can view the spectacular green fields spotted with the tallest palm trees in the world from a well-worn path that will take you to the entrance of the Sierra Nevada.
On the road outside of the path, there are people who offer trail rides on horses for about $15.000 COP for 15min. My mom and I did this. It was a really cool experience but we felt a bit rushed. I think it might be better to walk the path but make sure to bring good shoes because the ground is very wet in some spots!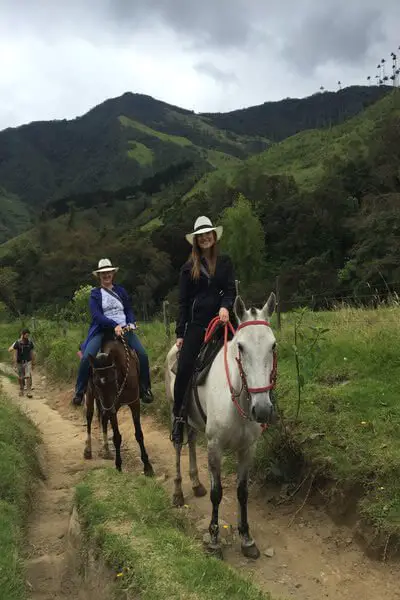 There are quite a few ways you can get to the Valle de Cocora. The region is famous for coffee so there are a lot of options for hotels or hostels in the area around the city of Manizales and Armenia. From there you can take a Flota (a bus or jeep) to the Valle or you can ask your hostel or hotel to hook you up with a ride. The Valle is about an hour or so from Armenia, where we stayed.
Top Tips:
The Valle de Cocora is located in the coffee region. Give yourself 4 days to explore the fincas while you're in the area.
Quindio is a beautiful but super touristy spot for Colombians. I suggest brushing up on your Spanish so you don't pay higher rates than Colombians.
Tags: Things to do in Colombia, Best things to do in Colombia, Adventure tours in Colombia
Looking for the ultimate Colombian guidebook?