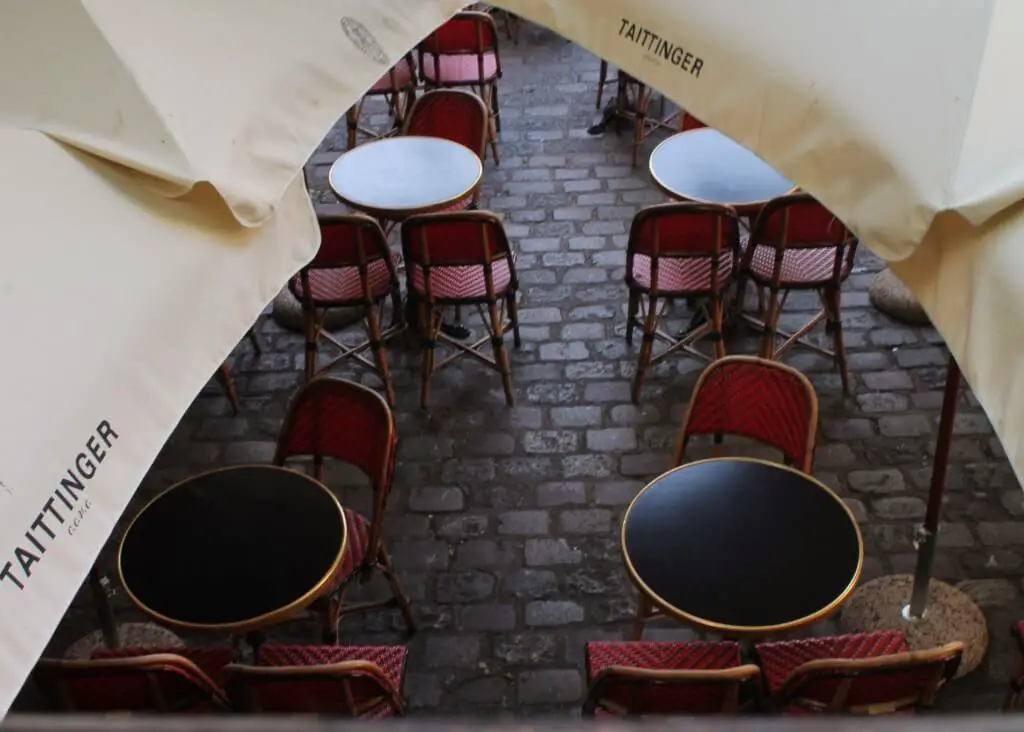 For travelers with celiac disease or a gluten intolerance, going gluten-free in unfamiliar cities can feel like a minefield and can take some of the spontaneous fun out of city breaks. I've been traveling gluten-free for 6 years now, so with a few gluten-free guides of popular destinations, I hope to show that no gluten can still mean delicious adventures – starting with going gluten free in Paris.
Picture the scene: Paris, on a spring morning. Sunlight filters through the trees, kissing the pavements. On every street corner, the aromas of freshly baked baguettes and buttery, flaky croissants drift through the air. In the windows of the patisseries, the cakes and pastries are sheer works of art, flirting at you with their millefeuille layers and tuile decorations. Heavenly, isn't it? But if you're gluten-free, all that temptation is nothing short of torture.
My first trip to France as a celiac was some 6 years ago, when the country, like much of the world, had barely caught on to gluten-free dining. I was newly diagnosed, and studying abroad. I spent half a year wistfully gazing in the windows of the boulangeries and patisseries, living off rice cakes and the occasional, madly expensive, bit of gluten-free bread. Luckily, things have changed a lot in the intervening years, and now Paris, the pastry capital of the world, can be a treat for those traveling gluten-free too.
As I have a penchant for sweet things, it is Paris' famous patisserie treats that I've always wanted to sample, and nowadays there's a wonderful patisserie called Helmut Newcake which offers that opportunity. Tucked away in the boho-chic district of Canal St-Martin in the 10th arrondissement, it's a 100% gluten-free patisserie and bistro. No risk of cross-contamination, and every beautiful pastry in glass-fronted counter, from the cloud-like choux buns to stunning tarts, is there for the tasting. Gluten-eating folk will find it hard to imagine the sheer ecstasy of being presented with such a magnificent choice of options. In fact, when you're used to having no options, it's all a bit overwhelming.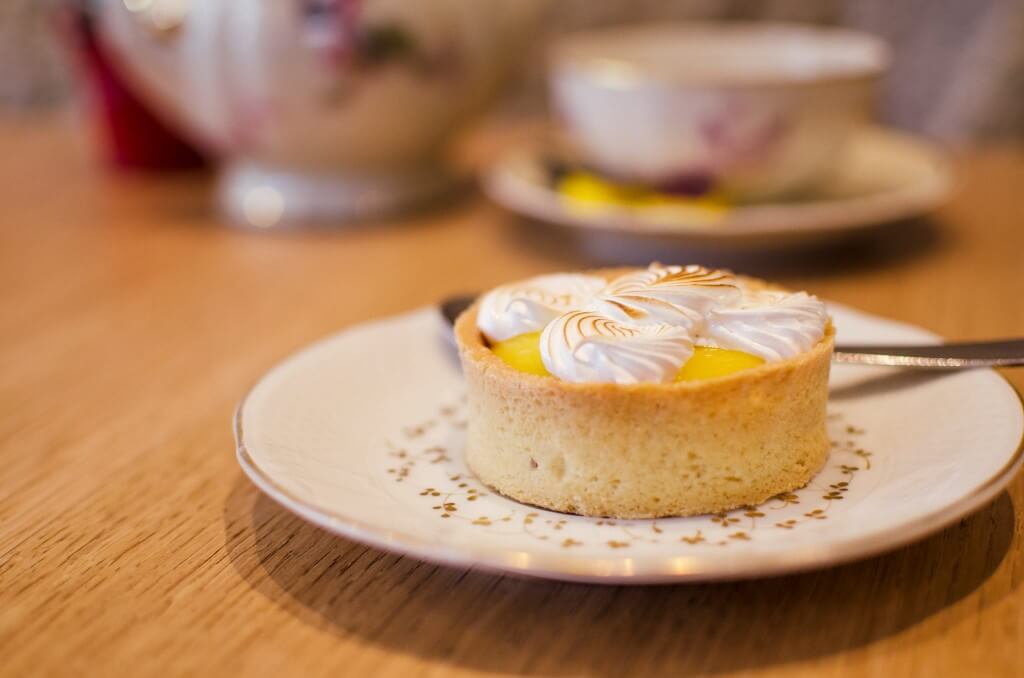 When I found Helmut Newcake for the first time, I just stood at the counter and gawped for a while. The lady behind the counter smiled a knowing and patient smile as I struggled to make a choice. I finally settled on a religieuse, an utterly decadent, double-tiered choux bun confection. I savored it, bite by glorious bite, while watching fellow gluten-free visitors enter and stare at the cakes with the same disbelieving amazement. For a gluten-free treat in Paris, this place is a must.
It's all very well to look up particular restaurants and patisseries if you're planning where to eat in advance – a simple internet search will provide you with all you need – but sometimes, even a gluten-free traveler needs to be spontaneous. What do you do if you need a gluten-free travel snack on the go, as you're whizzing around Paris, trying to see the sights, and fit in all the things you want to do?
The first thing is to get creative with picnic options. Wandering round a Parisian market, picking up delicious items for lunch in the Tuleries gardens or on the steps of the Sacre-Coeur is one of the city's great joys. Yes, you may have to give the fresh baguettes a miss, but a hunk of brie, some good-quality charcuterie, and a selection of fresh fruit is a fuss-free Parisian picnic worth having.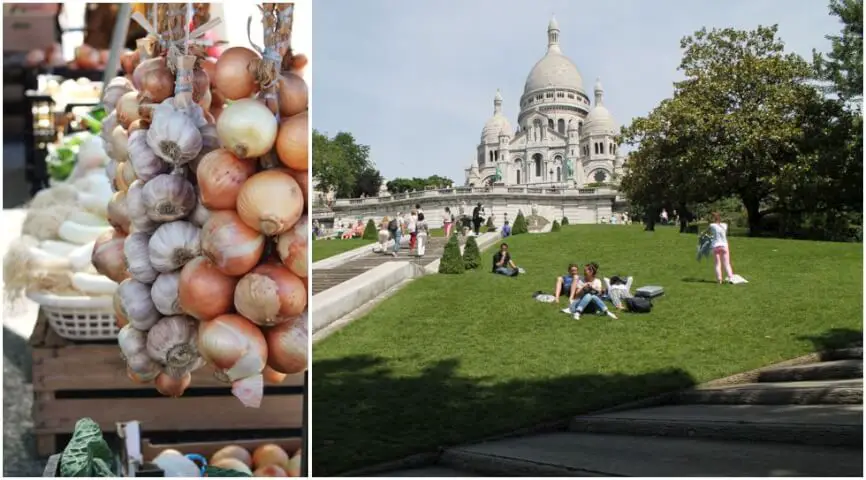 If you're planning to stop for a sit-down meal, but you don't want to plan it all out in advance, then make sure you have a French-language celiac restaurant card with you. You can get these from celiac charities, or just print one off here. They're excellent, as they explain to the waiter exactly what you can and can't eat, and you don't have to stumble over linguistic barriers, wondering about whether your dietary needs have been understood. Most restaurants in Paris are not generally at the stage where dietary options are marked on the menu, but once the gluten thing is understood, most places will be happy to sort something for you.
Of course, one of Paris' most iconic treats is naturally gluten-free: the macaron. Laudree on the Champs-Elysees and Pierre Herme on Rue de l'Opera are the designer labels of macarons, are a must for anyone with a sweet tooth. Made from ground almonds and a meringue mixture, gluten-free gourmands can enjoy as many of these as anyone else – though it is best to check in-store on fillings and decoration to ensure your choice is 100% gluten-free.
The likes of Laudree and Pierre Herme do come with designer price tags though, and one tiny macaron is never enough. But why not make your own at home for a fraction of the cost? Parisian macarons have a fearsome reputation for home bakers, but actually, with just a little patience, they are relatively straightforward to make, and are a supremely elegant treat. They also make the perfect gift for a gluten-free friend – trust me, they will appreciate it! Here's a recipe for first-time French macarons, pieds and all.
* Second photo via Helmut Newcake's Facebook page, others provided by Katy Stewart ©
Pin For Later