At the gates of Pompeii, my views on tour guides were changed forever…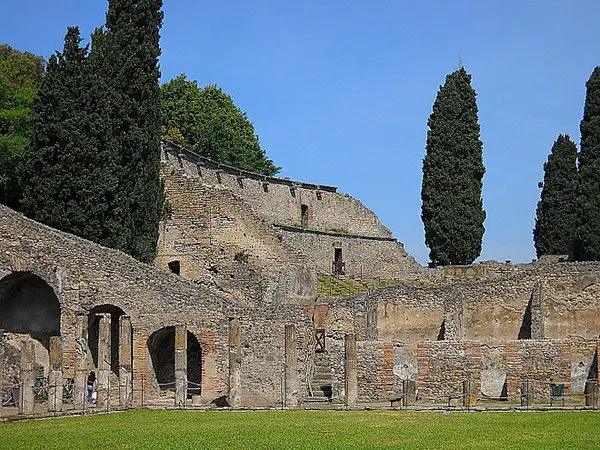 I'm not sure where, but somewhere along the course of my life I'd acquired the notion that tours and guides were second-best when it came to ideal travel situations. The "true" traveler, I thought, forged their own path, not confining themselves to the schedules and demands of others.
What a goose I was.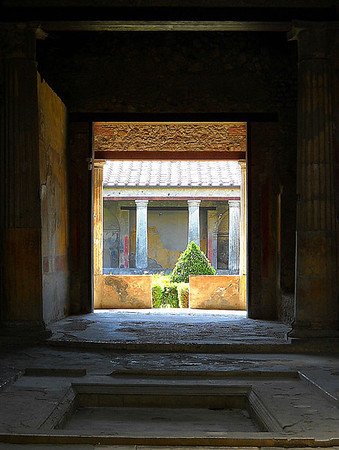 Thankfully my narrow-minded views were not to last, thanks to the vivacity of a delightful elderly Italian man named Silvio.
My friend Amy presented him as a gift to our merry band of five girls and it only took a few seconds before we all wanted to adopt him as our honorary grandfather.
Silvio adores Pompeii.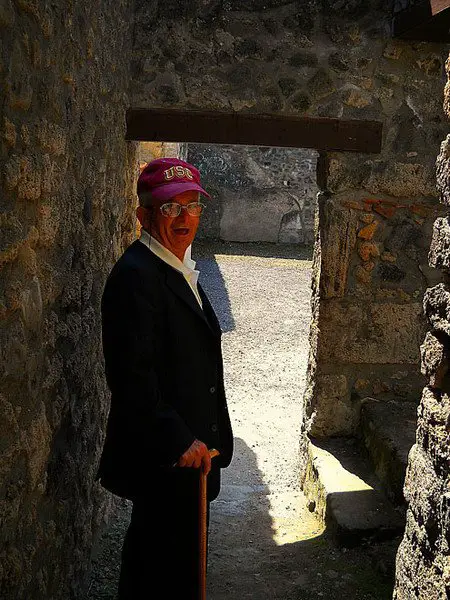 Although he has traversed those ancient cobbled streets hundreds, if not thousands of times in his life, his eyes still sparkle when he claps eyes on it. Armed with a cane, water bottle, and jaunty baseball cap, Silvio led us on a fascinating tour of this massive piece of Italian history.
As we stepped carefully along deep chariot wheel tracks etched into the stone streets, we learned how the inhabitants of Pompei ate, cooked, loved, and suffered. We saw their gorgeous murals, grinned at the clever "fast food joints" and chuckled when Silvio explained that men were only allowed to enter the red light district if their foot exceeded the length of a prominent "manly part" carved into stone at the entrance.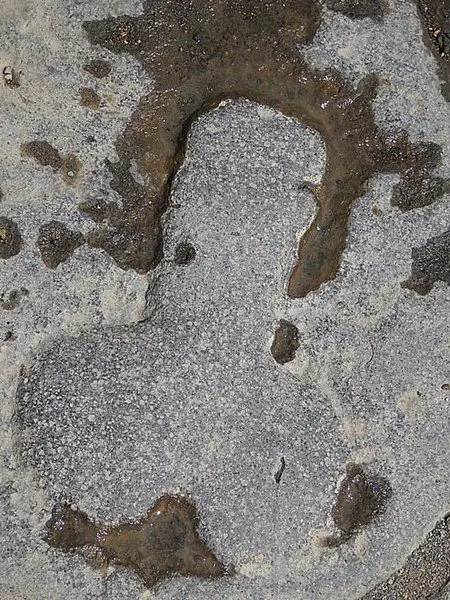 Although I loved learning about the historical site's wonderful and tragic history, it was Silvio's love for his family that I remember most. He is married with two married daughters. They all live and work together and you'd be hard-pressed to find a happier man on the planet. He truly believes there is no higher calling for a man than to adore and care for the women in his life. Yes, he is a treasure.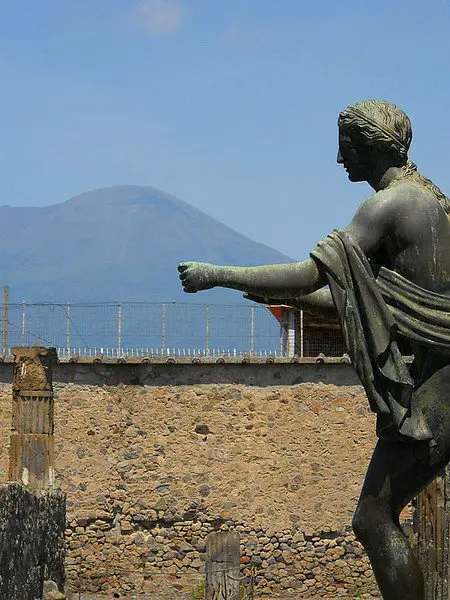 All too soon our 3-hour tour of Pompeii was over. Silvio didn't just drop us at the gate though. Nope. He personally drove a few of us to his bank so we could get more cash, then brought us all to his friend's pizza restaurant and visited with us while we happily tucked into wood-fired pizza Margherita and ice-cold Coca-Cola.
Finally, it was time to part and we bid farewell with hugs, waves, and promises to return.
While I still love the freedom and flexibility of unguided travel, thanks to Silvio I now gladly make room in my itinerary for the experience and knowledge of a seasoned guide.
Editor's Note: If you would like to read about Krista's Pompeii trip, you may want to see: The Italian Beach Krista Dreams of  and  Girls' Trip to a Fairytale Villa in Southern Italy. We always appreciate her unique way of seeing things.
*All photos by Krista Bjorn, used with permission
Pin for Later