Hearing 'Mary Poppins' has always made me think of England, not Australia, but that all changed when I stumbled across the Mary Poppins House in Allora, Queensland, the tiny Australian country town where I live.
Allora has a population of only 900, yet it boasts as one of its former residents Helen Lyndon Goff, known as P.L. Travers, the author of the Mary Poppins stories.
The secrets of the Mary Poppins House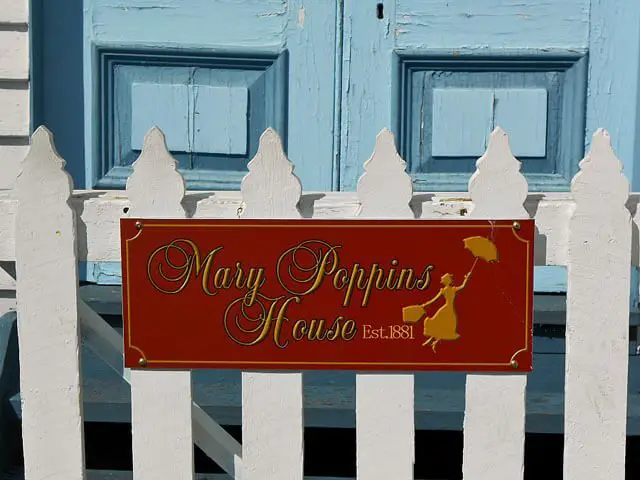 The Mary Poppins house was constructed in 1879 as bank manager's residence for the Australian Joint Bank. In 1905, Helen's father, Travers Goff, took residency as bank manager with his wife, Margaret, and three daughters, Helen, Biddy, and Moya.
To this day it is a beautiful house thanks to the faithful restoration of current owners, Les and Lorraine Struthers. Wide, shady verandas; rose bushes by the white picket fence and pretty little gardens surrounding a gazebo indeed look like something from a story book.
You may also like: Botanic Gardens Brisbane, Australia 
The Goff family lived there for just two years and, according to Helen's biographer, it was a difficult time for the family.
Travers Goff was a shiftless alcoholic, and in 1907 he died suddenly of influenza and was buried in the Allora cemetery. Margaret and her daughters moved the next day, dependent from that moment on the generosity of a rich elderly aunt who cared more for dogs than people.
The shock was too much for Margaret and when Helen was 11, she ran out into a storm declaring that she was going to drown herself in the creek behind the house.
Helen gathered her terrified sisters around her and distracted them with imaginary stories of a magical white horse that could fly without wings and swim without fins. The stories kept them enthralled until their mother returned, drenched but unharmed.
These events formed the basis for many characters in the Mary Poppins stories. Mr. Banks was an idealist representation of Helen's own father, perhaps the father she wished she had. Mary Poppins' parrot-headed umbrella was the exact model of one used by a governess of Helen's. The magical white horse evolved into Mary Poppins herself, arriving in the lives of the Banks children just when they needed her most.
You may also like: Main Range National Park In Australia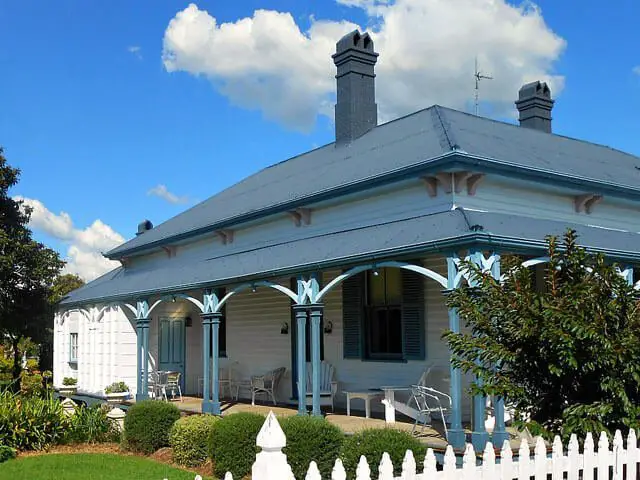 You may also like: Best Beaches In Southern Queensland
I didn't know any of these stories when I first saw the Mary Poppins House in Allora. I didn't know of Helen's brief foray into acting before becoming a journalist, changing her name to P.L. Travers, and moving to London.
I had no knowledge of the severe illness she faced, the unusual relationships she forged, her questionable adoption of one twin while leaving the other behind, and the fierce antagonism she bore Walt Disney for his portrayal of her books on the big screen.
I was disappointed at first. I wanted a happy story, one that reflected the loving family she so obviously craved in her stories. But now I'm glad to know the real story behind Mary Poppins. P.L. Travers may not be the "practically perfect" Julie Andrews of my imagination, yet I can't help but admire her pluck.
I'm inspired by the feisty determination of a little Australian girl to turn her childhood traumas into stories that have enchanted millions of readers around the world.
You may also like: Budget Trip To Brisbane
All photos property of and by Krista Bjorn ©
Pin For Later