The Alhambra of Granada is one of the most popular places to visit in Spain and a prime example of the country's Moorish heritage.
Constructed in the mid 14th century, the Alhambra is a vast complex combining fortress, palace, and gardens, the hilltop site is home to some truly beautiful architecture.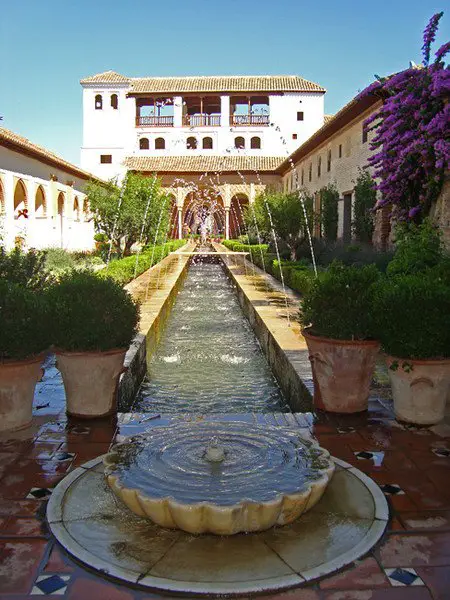 The main attraction, the Palacios Nazaries, is all the more remarkable considering that it was built hundreds of years ago from cheap materials (brick, wood, and adobe).
Nowadays, instead of Moorish rulers, the Alhambra is full of camera-toting tourists, but even the crowds can't dim the charm of its intricate construction, calligraphy-engraved walls and stunning views of Granada and the hills beyond.
Pin for Later