Ryanair offers low-cost flights in Europe, but are the savings worth the hassle?
If you've traveled to Europe on a budget, chances are, you've flown Ryanair.
For over a decade, the airline has reigned as the continent's king of cheap flights. From Rome, one can buy a round-trip ticket to Marrakech or Riga, Krakow or Rhodes for less than €100, or sometimes less if you catch a sale.
And for most travelers, nothing spikes the wandering imagination as much as an interesting city that is affordably reached. But traveling on the budget airline entails some sacrifices.
You may also like: A Budget Trip To Brisbane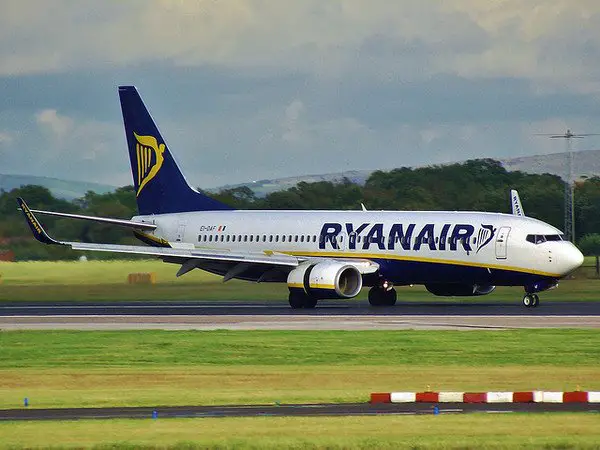 If you are a Travel Belle who has been wondering if you should use Ryanair during your next trip within Europe, try to weigh the benefit of the airline's cheap prices against the hassle that passengers must put up with.
When I first began to fly with Ryanair, I didn't care about the hassle or the sacrifices; I was too struck by the airline's low, low prices. I questioned the sanity of people who voluntarily paid more to fly to, relatively, the same place.
Now, after five years, my ideas about Ryanair's value have changed completely.
The major complaint I have is about all the hidden fees. There are the usual ones that show up on the ticket: taxes (often more than €25/$31), levies (€2.25/$2.80) and an online check-in fee (€6/$7.50 – or if you forget, €40/$50 at the gate).
There is the checked luggage fee of €15/$19, essential if your bag doesn't match up to their measurements of 55cm x 40cm x 20cm (21.6″ x 15.7″ x 7.8″) – or if you can't fit your purse into your carry-on, which is what many women try to do while waiting in line to board the plane.
Ryanair is notoriously strict about carry-on. If your one piece of luggage is too big, it will be checked in and you will be made to pay a €40/$50 penalty fee.
Then there are the additional fees that the Ryanair website seems set on tricking unassuming customers into accidentally paying.
Beware! Travel insurance, Samsonite luggage and a Hertz rental car are optional, but appear necessary. And at the end of the whole process, after entering credit card info, an administration fee of €6/$7.50 appears.
Once the tickets are paid for and the day of the flight has arrived, there is the characteristic jostling to be endured while waiting in line to board. Without assigned seats people get nervous that they won't be able to sit with friends or have space to store their carry-on pieces.
It's often a justified anxiety. And as a result, waiting becomes something like a high-adrenaline competition.
You may also like: Safari On A Budget
While the flight is in progress, there are Ryanair's advertisements to sit through. Ryanair blasts passengers with prerecorded advertisements for food, scratch cards and shopping, in intervals throughout the flight.
If I'm trying to read a book, take a nap or don't have headphones, the frequency and loudness force me to abandon my attempts to pass the time. Not that flying is ever a peaceful oasis, but on other airlines, ears are generally left alone.
And finally, whenever flying with Ryanair, you must anticipate the distance between the airport and the city you wish to visit, often connected only by a private company instead of public transportation.
From Ciampino airport to Rome's center, it's about 45 minutes; from Eindhoven to Amsterdam, the journey takes more than an hour. With all these cons, the cheapness of Ryanair's ticket prices becomes relative.
The best thing I can say about Ryanair is that despite my complaints, I still treat the airline as an option when planning a trip somewhere in Europe. Because it's always the least expensive option, I will most likely fly with Ryanair again, albeit reluctantly.
Next time though, I will be sure to pack headphones and like always, a lot of patience.
You may also like: Review: Able Planet Headphones
*Photo by Pauls imaging
Pin For Later