Rome is an overwhelming city: layer on layer, history on history. To sort through it would take a lifetime and I've started too late.
The advantage of the tourist is that they arrive at their destination with a list of places and things that interest them. To live in a city is to always have that opportunity, and to pass it by more often than not.
What follows is a list of five books that have helped me to "see" some of the Rome I've been missing  – the literary Rome.
You may also like: Top 5 English Bookstores In Rome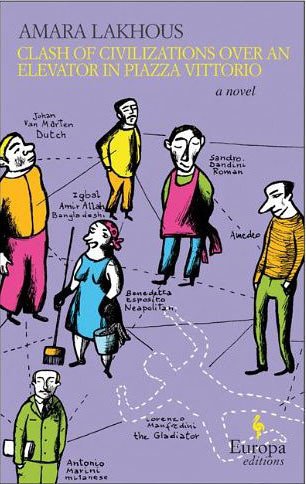 A Day in the Life of Ancient Rome by Alberto Angela
To read A Day in the Life of Ancient Rome is to travel back nearly 2000 years to the height of Roman Empire under Trajan.
From sunrise to sunset, Alberto Angela walks the reader through nearly every facet of daily life in the Empire: a wealthy Domus, an apartment building, a slave auction, a tavern for lunch, a barber for a shave, the Forum, the Colosseum, the baths and even some lovers' bedroom.
One reads A Day in the Life not to know where the Basilica Julia was located in the Forum, but to understand what it felt like to walk into and through that marble wonderland. Also, Angela is very quick to point out that the ancient problems of the Eternal City were very alike the problems of the modern one, such noise, traffic and housing.
Memoirs of Hadrian by Marguerite Yourcenar
With Augustus by John Williams coming in a very close second, Memoirs of Hadrian remains my favorite fictional life-of-the-Emperors book.
The power of Yourcenar's prose is her unarguable ability to assume Emperor Hadrian's dying voice: he's lying on his death bed, composing a letter to the young Marcus Aurelius, his successor. He ponders over what his power has meant, and if he used it in any way that has been beneficial to Rome; he regrets his lost love, that young boy Antinous who drowned in the Nile; he expounds on his actions and philosophy that has held the Empire at peace for so many years.
And I wonder, are there any Hadrian's left? Just thinking about the knowledge and poetry in Memoirs of Hadrian, I almost begin to pick it up for the third time.
You may also like: 6 Places For Literary Travel In Rome
Italian Journey by Johann Wolfgang von Goethe
Though I mentioned Italian Journey in "a previous post", I'm mentioning it again.
Two hundred and twenty-five years ago Goethe suddenly left Germany to travel to Italy, a country that had only lived in his dreams. This journey changed his life and his art. Many of his thoughts and experiences are recorded in Italian Journey, most notably his stay in Rome and the wonders of art that he found here.
Goethe was a devoted student and threw himself into his study of the city, the Renaissance paintings and Classical sculpture that fascinated him. It was a joy to walk through Rome as I read this book, trying to see as Goethe once did.
That Awful Mess on the Via Merulana by Carlo Emilio Gadda
Gadda lived through Rome's Fascist period and quite suitably, That Awful Mess is seething with criticism of Mussolini's government.
Part murder mystery, mostly literary virtuosity, Gadda took me through a Rome that I had never seen before. The visions of poverty and the "mess" of the murder come from a darker time in Rome's history that should be remembered and not repeated.
Clash of Civilizations Over an Elevator in Piazza Vittorio by Amara Lakhous
Like That Awful Mess, Clash of Civilizations has a long title and is part murder mystery.
This thin book is set in the modern Piazza Vittorio where many immigrants live. Lakhous himself is Algerian, though has lived in Rome for decades. He details a part of modern Rome that many who visit do not see: perspectives on immigration, a valid topic no matter where one lives.
Lakhous dives into this rather serious topic with comic gusto, bringing up the irony of why an Italian from Milan and one from Naples also have an immigrants' experience in this city.
You may also like: Best Things To Do In Rome
Do you have a favorite book that has helped you to "see" where you live?
Pin for Later