When in New York City, don't miss Greenpoint, Brooklyn, a lively combination of old and new.
As bits of Polish parlance and scents of pierogis waft through the air, you may be fooled into thinking you're somewhere in Poland; perhaps Warsaw or Krakow.
But then you hear some band rehearsing or spot a thickly-banged Zooey Deschanel look-a-like and realize you're just in Greenpoint, Brooklyn.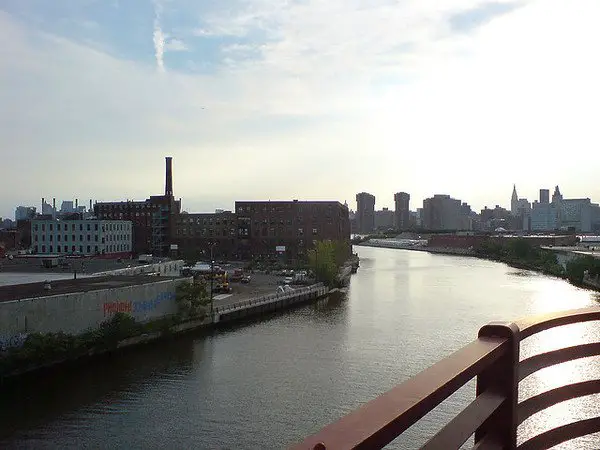 The New York neighborhood of Greenpoint often flies under-the-radar like Williamsburg's forgotten stepsister. Situated off the oft-malaligned G train, Greenpoint's location keeps many people from exploring this charming laid back neighborhood.
But those suckers are missing out. Once a major manufacturing Mecca, Greenpoint, much like Bushwick, has served as a release for Williamsburg's intense gentrification.
Boutique hotels in Brooklyn and funky bars bump up against the still working-class Polish area, allowing the old world and new worlds to mix. The result is a vibrant yet cozier alternative to Williamsburg.
You may also like: Cool NYC Cocktail Bars
Most of the action in Greenpoint is centered on four main streets: Manhattan Avenue, Nassau Avenue, Greenpoint Avenue and Franklin Street. You can easily explore the neighborhood by bike or foot once you hop off the G train at the Greenpoint stop.
Here's what you should explore before word gets out.
Read
Word Bookstore
Greenpoint's favorite indie bookstore, The Word, boasts an artfully chosen selection of tomes along with a well-informed and friendly staff.
While there are many indie bookstores, what makes The Word different are the people behind the registers; they are to books what sommeliers are to wine. Tell them what you're in the mood to read and they'll gladly make suggestions.
Events and book readings are always on the schedule and if you're lucky you may even be served a glass of wine.
Eat
Five Leaves
When Heath Ledger passed, his restaurant Five Leaves had yet to be completed, but that didn't stop his estate from continuing forward along with his partners. Named after British musician Nick Drake's album "Five Leaves Left," the homey café offers a casual vibe and top-notch comfort food.
Think ricotta pancakes with honeycomb butter and fruit in the morning or fried oysters with spicy aioli and organic lamb shepherd's pie for dinner.
Wash it all down with 'Whiskey in a Jar' a blend of varying whiskeys served in a Mason jar, or the 'Winthrop Gimlet', a concoction of bison-fed vodka, arugula and cucumber.
The nautical-inspired décor will make you feel as though you're dining on a ship, minus the sea sickness, of course.
You may also like: Best Chocolate In NYC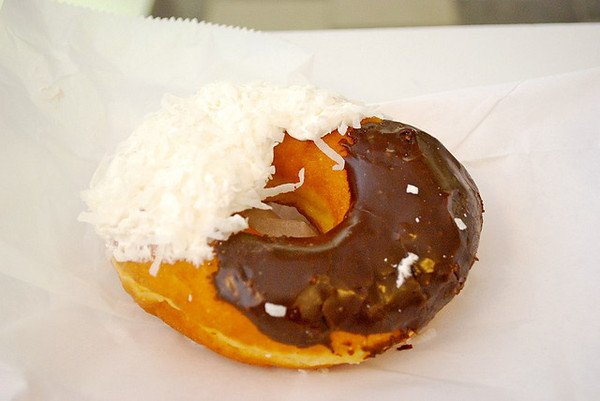 Peter Pan Donut & Pastry Shop
Is there anything more satisfying to the taste buds than a red velvet doughnut? Not if the said doughnut is from Peter Pan Donut & Pastry Shop.
Peter Pan has seemingly nothing to do with the bakery; there are neither little fairies nor anything peanut butter-flavored present. But this venerable Greenpoint institution has got it down when it comes to churning out enticing favors of cake doughnuts, from sour cream glazed to apple crumb.
Polish girls in pastel uniforms wait on dedicated customers, many of whom have been coming since the 1970s. As if to show how not trendy it is, Peter Pan proudly hangs a sign that says everything is made with 100 percent vegetable shortening.
Organic and gluten-free this is not. But it sure is delicious.
Van Leeuwan Artisan Ice Cream
The brick-and-mortar version of the famed ice cream trucks that roam the streets of Williamsburg is every bit as delicious, offering all the same goodies plus much more.
It is no Baskin Robbins; at Van Leeuwan, the cinnamon is from Sri Lanka, the pistachios are hand-picked from Italy, and the vanilla is from Papua New Guinea and has been aged in oak barrels. The milk and cream comes locally sourced from Hudson Valley Milk.
Your taste buds will delight rolling the creamy rich and decadent ice cream around your tongue.
Shop
Hayden Harnett
Greenpoint's very own Hayden Harnett started off when local denizens Toni Hacker and boyfriend Ben Harnett combined their fashion experience to start the company out of their apartment.
Since then, it's taken off like a bat out of hell – in a good way. Sumptuous, buttery leather bags, wallets, and unique accessories with a dash of whimsy are the hallmarks of Hayden Harnett.
Their bags are the ideal size and feature ample pockets, allowing you to stash your goodies without them getting lost.
Alter
Reconstructed vintage and new pieces at Alter draw in the fashionistas of the neighborhood. Co-owners Tommy Cole and Roy Caires opened the flagship shop in 2004, showcasing their line This Old Thing?, which is made of recycled clothing.
But they have since expanded, selling labels like Cheap Monday, Jeffrey Campbell and Mink Pink. Designs are hip yet minimal. Men can count on plaid shirts and fitted coats, while women can channel their inner Chloe Sevigny or Maggie Gyllenhaal.
The women's shop is on one side of Franklin Street while the men's store is on the other. They've even expanded their empire to Graham Avenue in Williamsburg. But this is where it all got started.
Fox & Fawn
Buy, sell and trade at vintage store Fox & Fawn. Well-heeled ladies visit for major discounts on brands like YSL, Balenciaga, Marc Jacobs and Manolo Blahnik.
The merchandise is carefully curated, so the chances that you'll be digging through duds to get to the good stuff are slim to none. The cozy store also showcases monthly art shows and concerts, making it a neighborhood staple.
You may also like: New York: Best Things To Do And Places To See
Drink
Pencil Factory
Named after a pencil factory located across the street, the actual bar used to be home to the Miltonian Social Club, a bar catering to longshoreman and dockworkers.
The original exposed brick walls and dark wood floors are still intact, while the long communal tables and the soft flicker of candles make the neighborhood bar extra inviting.
This is the perfect bar to pull up a stool and order a pint of beer or a glass of whiskey.
You may also like: Wineries In Long Island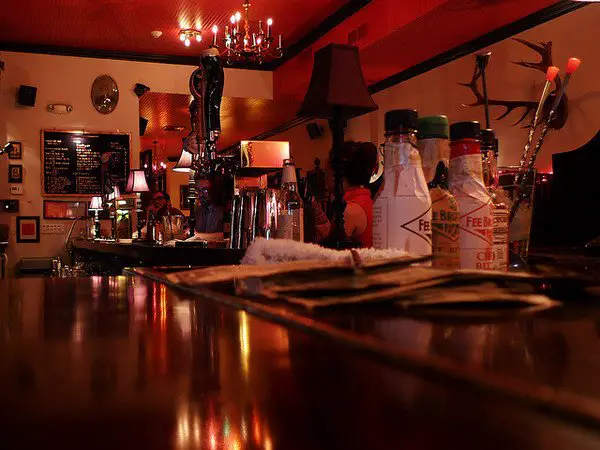 Black Rabbit
Outfitted to look like an old saloon, the booths at Black Rabbit even come with their own swinging doors so you can enjoy some privacy. If you find yourself feeling thirsty, hit one of the lights to signal the server to bring more drinks.
On the flip side, if you're feeling a little more social, there's always the garden patio to swig one back with friends. Though it may seem like a place more suitable to whipping out pistols wild-west style, the crowd is more cerebral than cowboy.
You can even get your nerd on at Tuesday night trivia.
*Photo of Greenpoint by Penningtron, doughnut by Burger Baroness and Black Rabbit bar by pixonomy
Pin For Later