Rome's influence on literature has been perennial. That's why literary travel in Rome is such an enriching experience.
From the time of Ovid and Virgil to the Anglo-Saxon influx of writers such as Charles Dickens, Henry James, Nathaniel Hawthorne and young John Keats, all the way up to the more recent time of Alberto Moravia and Carlo Emilio Gadda, Rome has captured the imagination and thoughts of many great writers.
Here is a list of six places to visit if you too are inspired by those who were once inspired by Rome.
You may also like: Literary Rome
The Keats-Shelley House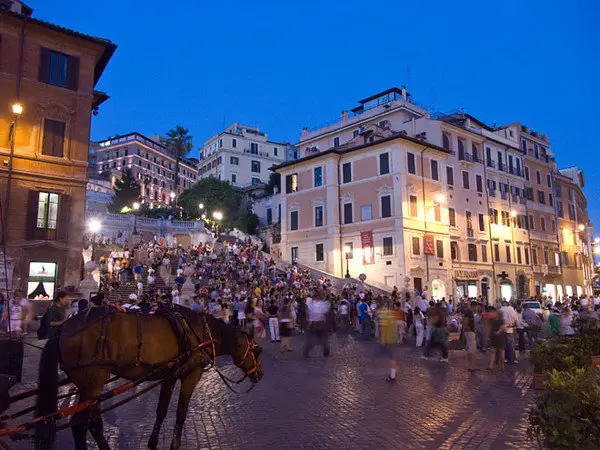 The young poet John Keats traveled to Rome from England on his death bed in hopes that the milder climate would alleviate his tuberculosis. Unfortunately, it did not. The illness had progressed irreversibly and he died here next to the Spanish Steps in 1821.
The fine museum has preserved the room where Keats spent his last months as well as fragments from Percy Bysshe Shelley and Lord Byron's time in Rome. The area around Piazza di Spagna was where many expatriate artists lived in the 1800s, and as a result, it was designated as the "English Quarter."
Antico Caffé Greco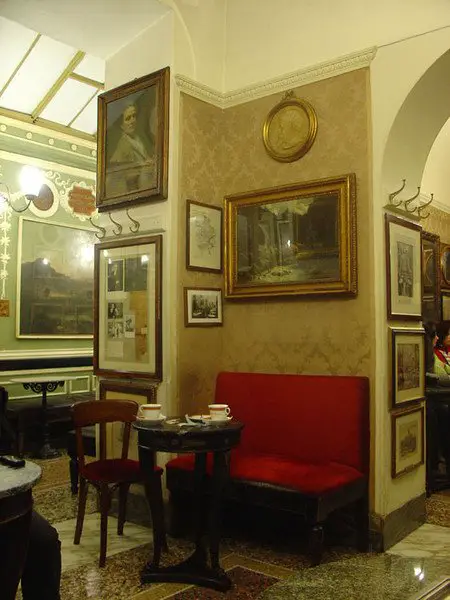 The Antico Caffé Greco can almost boast of being the oldest café in Italy. Its doors have been open since 1760.
Some notable literati patrons were: Gogol, Goethe, Keats, Stendhal, Lord Byron, Percy Bysshe and Mary Shelley, Charles Dickens, Hans Christian Anderson and Alberto Moravia.
Have a cappuccino on the shadowed tables where writers once poured over their manuscripts.
You may also like: Top 5 English Bookstores In Rome
Nikolai Gogol's House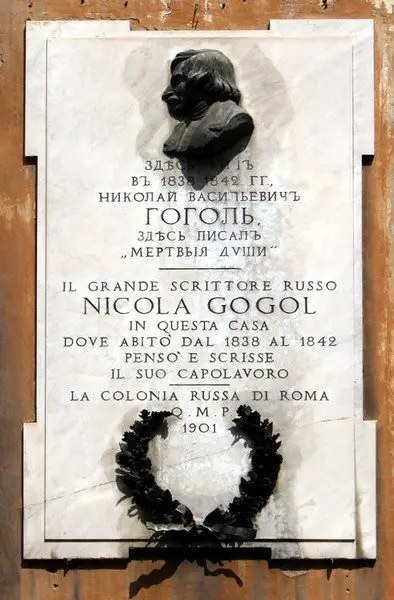 Russian writer Nikolai Gogol lived in Rome off-and-on from 1838 to 1842.
There is but a plaque to commemorate this great writer's time in Rome and the house where he finished his great work, Dead Souls.
At least it's something to honor he who has influenced the likes of Fyodor Dostoevsky and Vladimir Nabokov, among others.
Johann Wolfgang von Goethe's House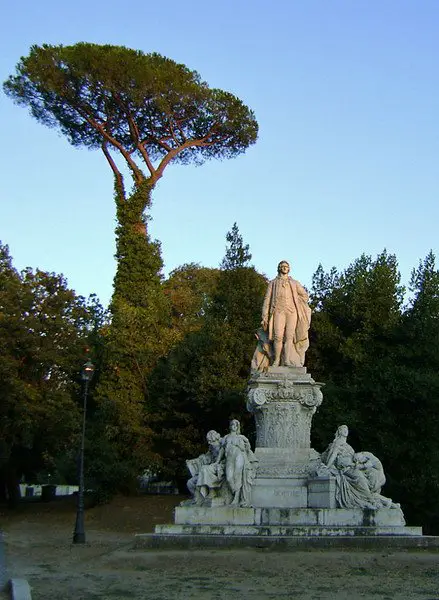 In 1786 Goethe traveled to Italy to fulfill his dream of exploring the land that had lived for so long in his imagination. Goethe lived twice in Rome during his two-year journey through Italy, in the house of the painter Johann Tischbein. The house has been preserved as a small museum.
I highly recommend reading Goethe's Italian Journey before any trip to the Italy.
You may also like: Best Picnic Locations in Rome
Alberto Moravia's House
Alberto Moravia is the only Roman on this list and is one of the most influential Italian writers of the past century.
His house, where he lived from 1963 until his death, has been transformed into a museum. Reservations are necessary and can be arranged by calling: +39 06 0608
The Protestant Cemetery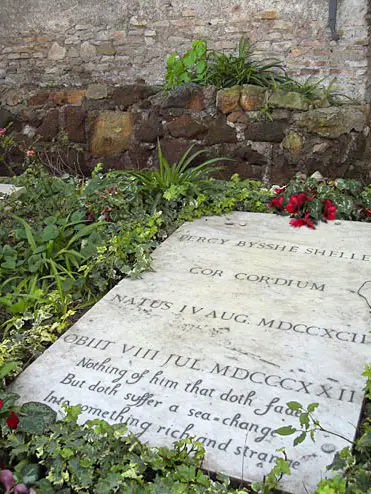 You may also like: Rome Day Trip to Bracciano, Italy
On the quiet side of the Pyramid of Cestius, the Protestant Cemetery was where non-Catholics have been buried since around 1730.
Keats is buried here, as well as Shelley, Carlo Emilio Gadda, Goethe's only son, and many other artists and expatriates who spent their last days in Rome.
It is a pleasant place to spend a quiet afternoon, romancing with dead poets on a sunny bench.
*All photos via Wiki Commons except for Goethe Statue from flickr courtesy of feliven,  and photo of Shelly grave marker from the Protestant Cemetery website.
Pin for Later