Whenever I visit Charleston, there are some things I look forward to doing again and again, and invariably a long list of new things to try.  For my short visit this week with an old friend and my husband here are the new-to-me things I checked out:
Ella Walton Richardson Fine Art Gallery, 58 Broad Street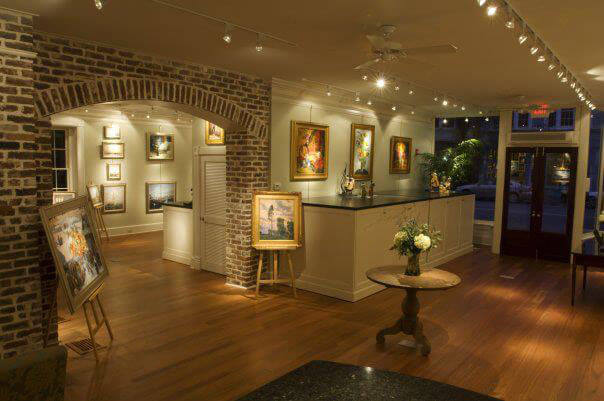 I  now know where I'm sending my husband next time we celebrate a big anniversary, but in the meantime, just having a chance to look around this elegant and inviting art gallery is going to stay high on my list of favorite things to do in Charleston.  I've known Ella for decades, but it seems every time I'm in town, I don't have the chance to stop in. Big shame on me– I didn't know what I was missing!
Founded in 2001, the Ella Walton Richardson Fine Art Gallery is located on a section of Broad Street that is known as Gallery Row. Whether you're in the market or not, it is definitely worth stopping in for the beautifully displayed oil paintings, sculpture, and fine jewelry by contemporary American, Dutch, and Russian born artists. Many of the paintings depict Charleston.
Black Bean Company, 429 King Street
I stumbled on Black Bean Company on the way to meet my friend. I had arrived in town too late to join her for lunch and was famished.I knew we had a busy afternoon planned full of walking and then dinner in the evening. I needed to eat, but didn't want to ruin it!  This place which calls itself  "Charleston's premium organic, all-natural, speedy service restaurant" fit the bill perfectly. And it was only a block away from my hotel.
The Black Bean Company also has locations in James Island and West Ashley.
Francis Marion Hotel, 387 King Street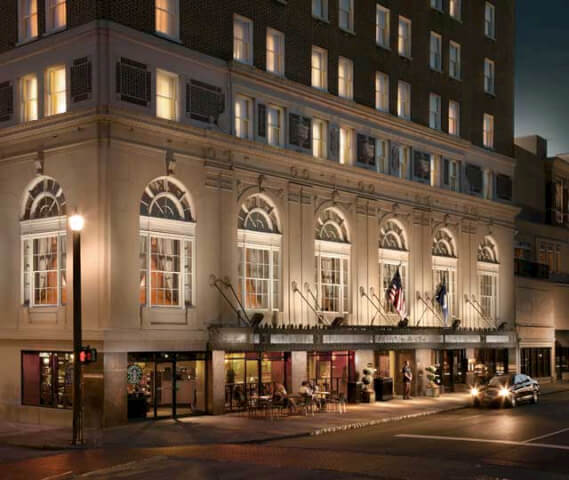 For those seeking high end luxury, there are better hotel options in Charleston, but for those wanting to experience a bit of the holy city's grandness, authenticity, and fantastic service at a reasonable price, this Historic Hotel of America can't be beat. Charleston's historic district is huge and two hotels located within its boundaries can be 1 1/2 miles apart. The Francis Marion Hotel is located a bit on the edge of the most touristed areas, but as far as Charleston's urban scene is right in the middle of the action.
The high rise hotel overlooks Marion Square where you can find Charleston's farmer's market every Saturday morning from April – November. It would be a great choice for anyone in town to visit College of Charleston or for exploring the city's burgeoning nightlife and cocktail scene located on the lesser explored section of King Street located to the hotel's north.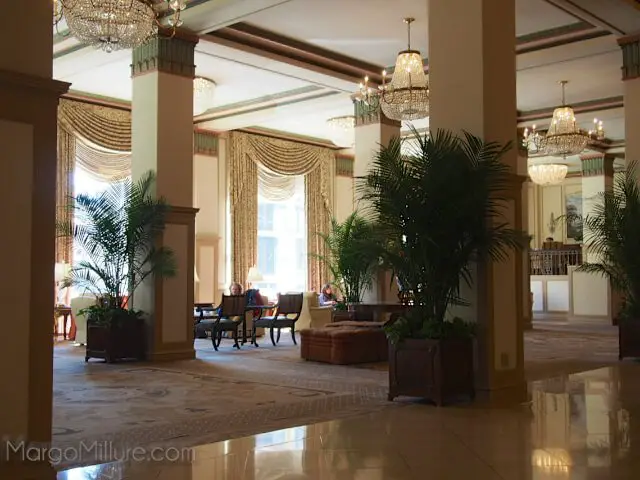 The Gin Joint, 182 East Bay Street
In the past several years,  Charleston's aforementioned "cocktail scene" has come into its own, and it all started with The Gin Joint. High quality pre-prohibition style cocktails are stirred, shaken, slung, and muddled each night in this central and cozy haunt located a few blocks south of the Charleston Market. Favorite menu item is the Bartender's Choice, where customers choose two words and leave their cocktail fate up to the bartender. If you say 'spicy' and 'unusual' be sure you mean it!