Part Two: Christmas Traditions from around the World (see Part One)
See all our Christmas and holiday articles: Travel Belles Love Christmas
Female European holiday heavies featuring Italian Christmas traditions, Lady Befana and more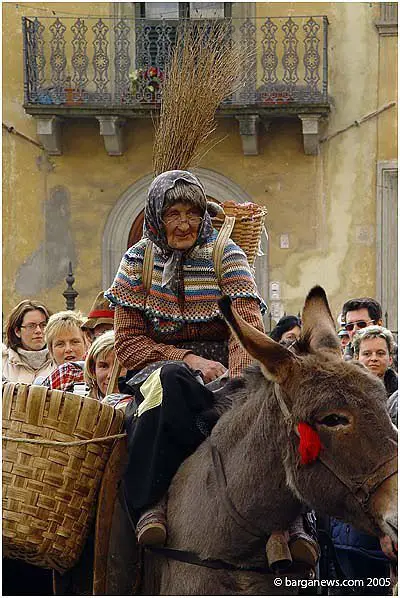 Last week we introduced you to a few of Europe's most shady Christmas characters. This week we prove to you that the societal-inflicted anxiety that accompanies many Christmas myths and traditions does not stop with the shenanigans of a few unattractive paternal types. Here we present a few female holiday heavies from the European Christmas tradition line up.
Interestingly, the names of all of the female bad belles of the holiday season you are about to meet, begin with the letter "B." I have no idea why, really, but only speculate that each of their stories all seem at least vaguely connected. Please note what we find interesting is not that they were "bad" or "scary," but that they were labeled that way in their respective cultures. These days most of these characters are either forgotten, or over the centuries have become milder, and often lovely components of their countries' Christmas folk culture.
Babouschka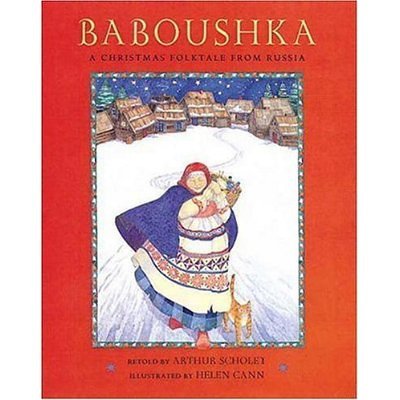 In Russian, "Babouschka" means grandmother, but when we're referring to this female character in regards to Christmas, we're talking about Russia's traditional gift giver. A cross between a witch and an old woman, best I can tell her existence is intended to serve as a warning to those with poor hostess skills.
Legend goes that she made the serious error of refusing to shelter Mary and Joseph. To make matters worse, she then deliberately misdirected the Wise Men in their search for Bethlehem. By dawn's break on January 6, Epiphany Day, she was so filled with remorse that she set out in hopes of finding them. As atonement for demonstrating such lack of social grace, she is said to wander the earth each Epiphany Eve, visiting young children in search of the Christ Child. Destined to never find him, she leaves presents for the well-behaved children along her way.
La Befana
Ah, Italian Christmas traditions… The traditional gift giver of Italy, Lady Befana has things in common with both the American Santa Claus and Babouschka. Like the American Santa Claus she comes down the chimney to leave gifts for all the good little girls and boys, but instead of traveling around in a sleigh, she rides a broomstick.  Like Babouschka, she pays an eternal price for not being very neighborly to the Magi. Her excuse for rejecting their invitation to guide them on their journey to Bethlehem? She was too busy sweeping the floor. For centuries this poor woman, carrying gifts in her apron, roams the earth in search of the Baby Jesus. Conveniently she happens to carry bags full of ashes as well to leave for all the ill-behaved children. She travels on the night of January 5, and these days her arrival is anticipated and celebrated by Italian families in much the same manner as Santa Claus.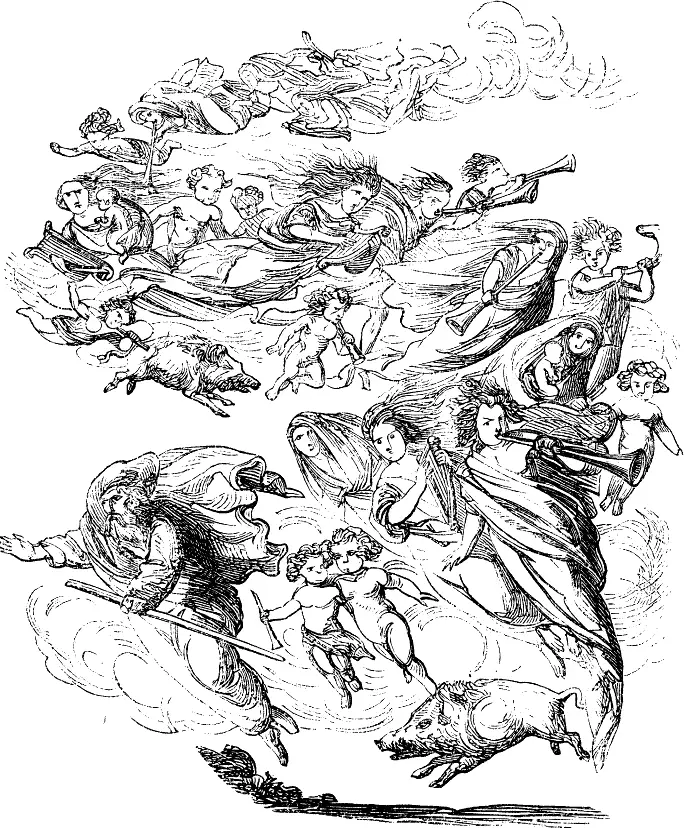 Bertcha, Budelfrau and Frau Holle or Freen
Most concerning to the modern Travel Belle are the likes of Frau Holle, also known as Bertcha and various other names depending on the alpine region of Germany or Austria from which she reaps her mayhem. In order to ensure that holiday household chores were done, the frightening old woman roams about casting bad luck spells on lazy females who don't complete their chores and spinning in the days before the 12 Days of Christmas. Shameful I tell you! Of all of the female bad belles of the holidays, it is this posse that seems to have the least to do with any holiday tradition, and most likely to have been invented by a man.
Buzebergt
Buzebergt hails from Bavaria and is vaguely connected with Epiphany. She carries a pot of starch which she smears on the faces of anyone she can catch. There is little information about her motives, and she does not seem to discriminate among her victims based on their behavior.
Merry Christmas from the land of sunshine, beaches and sundresses
Seattle and the glow and squint test of Christmas
Experiencing the Viennese Christmas Markets
Sources:
Del Re, Gerard and Partricia. The Christmas Almanac. 2nd edition. Random House Reference, 1979, 2004.
Nissenbaum, Stephen. The Battle for Christmas. Vintage, 1997.
Are any Christmas folk figures an important part of your holiday celebrations either now, or when you were growing up? Tell us about them! We love this stuff!
And what country would you most like to visit for the holidays to experience the unique traditions of another place?
Pin for Later