Bosnia travel has brought me great joy, moments of reflection, and the courage that comes from venturing into unknown territory and finding treasures of culture, history, and natural beauty.
Although it is easy to fly into main cities such as Mostar or Sarajevo, driving through the countryside is a peaceful and inspiring way to experience Bosnia and Herzegovina behind the scenes.
Consider flying into Ljubljana, Slovenia instead, taking the time to explore the wonderful Old Town before renting a car and heading south to Mostar. The trip is a mere 6-7 hours and will take you through breathtaking mountain ranges straight out of a fairy tale, tidy villages, and fields of wildflowers divided by broad rivers.
It will also provide somber moments as you see the ravages of war that continue to leave their mark throughout the country. Hillsides covered with Christian and Muslim cemeteries, bombed out buildings standing next to inhabited homes with laundry flapping in the breeze.
Few things make me more grateful for the peace and safety of my home than seeing the horrors others have lived through. It makes me hug my people a bit tighter, look at the imperfect places in my life with renewed grace and love.
You may also like: Why You Should Never Trust A Zambian Road Map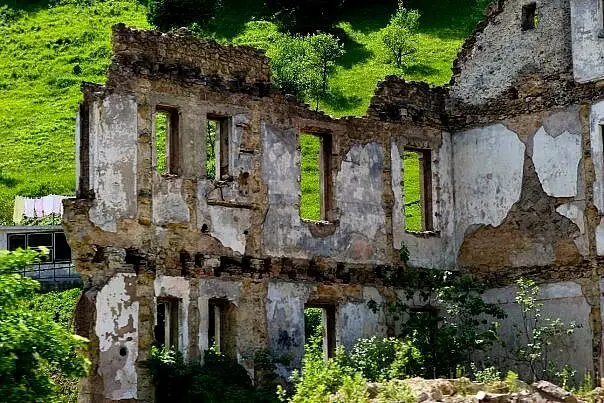 Along the way, I like to find restaurants where I can indulge in delicious local specialties such as cevapi, a savory sausage made of ground beef, lamb and pork, mixed with onions and garlic, and served in flat bread and topped with an assortment of condiments depending on the specific Balkan region you're in.
Other favorites include Bosnian spinach pie, ajvar (a luscious spread made of roasted red bell peppers and spices), and Bosanska Kafa, Bosnian coffee.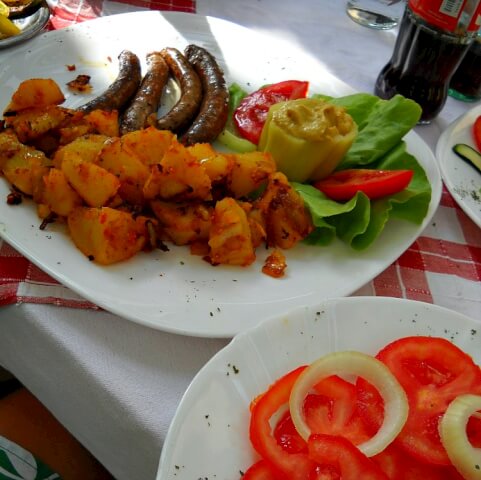 Whenever I can, I like to take time to park the car and explore the natural beauties of Bosnia. Picnicking by a lake, hiking along a rushing mountain stream, or just sitting in a meadow and soaking up sunshine along with the views.
Such moments also provide great opportunities for people-watching, seeing how Bosnians play and eat when they have time to relax.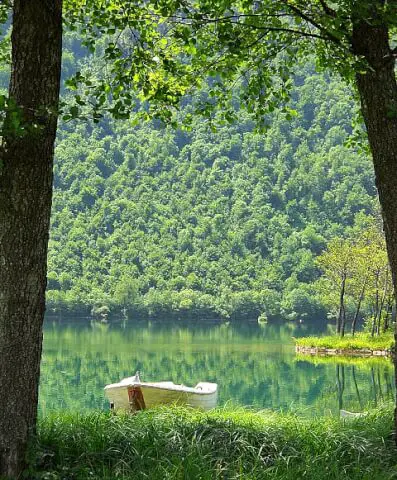 When my friends and I drove through Bosnia, the best choice we made was to hire a tour guide once we arrived in Mostar. He was a brilliant fellow, a wealth of historical and cultural stories, helping us to understand the political and social situations that have led to so much bloodshed, rape, and devastation in this beautiful land.
Our trip was enriched by his presence and insights, and we continued our explorations with thoughtful hearts, envisioning the stories he'd told us in the streets we traversed.
You may also like: Tips For A European Road Trip In Germany
It was difficult to imagine such horrors in places of such incredible beauty, but that is how it's always been.
Germany, Ukraine, Russia, Vietnam, Cambodia – so much beauty rent by the cruelty of a few. It made me deeply grateful for those in positions of power doing whatever they can to rebuild and strengthen peace.
Our memorable road trip through Bosnia ended by the sea, an ethereal moment of silvery light that left us quiet, contemplative, and inspired.
What is the most memorable road trip you've taken?
You may also like: Best Road Trip Movies Of Latin America