Choosing your favorite holiday destination is often a task in itself. Never mind when it comes to choosing the top six adventure treks for solo female travelers. Now, that was a task indeed.
For those who love the thrill and the travel, at least one of these treks will appeal to your inner wanderer. Ranging from the Tongariro Alpine Crossing to Mount Kilimanjaro, there is something for everyone – we're sure of it.
Everest Base Camp
We had to start somewhere and there isn't really a more appropriate place than Everest, is there?
The Everest Base Camp (EBC) trek reaches 5,300 metres and is by no means easy to summit. You'll need to make a fitness plan before you go to ensure you're fit enough to take part but no expert trekking knowledge is required.
We'd say it's best to travel in the months of September to October due to the guarantee of the best views. There are other times of year you can take on the EBC, it really depends on what you're looking for.
If you're thinking about taking on the Everest Base Camp, we recommend checking out the  
Mount Kilimanjaro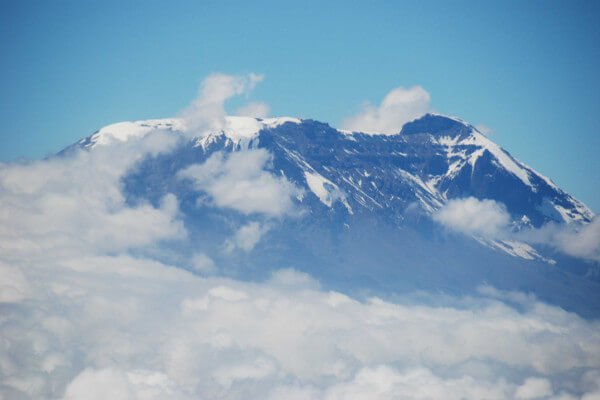 Tanzania plays host to one of the most gorgeous mountains on Earth: Mount Kilimanjaro. It's a challenge usually on most trekkers' bucket list and rightly so, it offers a lot.
There are a few different routes to take when climbing Kilimanjaro. Some of them are more physically challenging, like the Machame Route, but others are less so, like the Rongai route.
It's also worth checking out a safari either before or after you climb Kilimanjaro so that you can really indulge in the wildlife. There are all sorts of animals to see ranging from elephants to climbing lions and they are truly the cherry on the cake of the Kilimanjaro experience.
Mount Kinabalu
Not as well-known as some of the big mountain adventures is Mount Kinabalu. Located in Malaysian Borneo – a stunning part of the world – is the 4,095 metre tall brooding mountain.
The trek itself is relatively short and most people complete it within two days. It's a great way to see Borneo as well as push some physical boundaries of yours too.
Mount Kinabalu can be seen from virtually everywhere in Malaysian Borneo and it has a special significance to the locals. Soldiers in the Second World War who were made to take part in death marches and passed away during them are thought to live on at the top of Kinabalu. The clouds at the tip are said to be their spirits, watching over Borneo every day.
You may also like: Best Things To Do In Borneo
Tongariro Alpine Crossing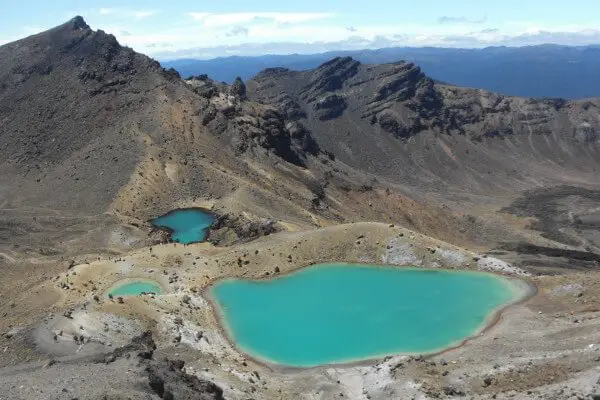 One of New Zealand's finest adventure experiences is the Tongariro Alpine Crossing. You begin at Mangatepopo Valley and follow a track beside a stream as well as walking on the edges of old lava flows.
Despite the length of the trek only being one day long, it isn't a piece of cake. The climb from the valley to Mount Ngauruhoe and Mount Tongariro is steep but provides a stunning vista, especially in the glorious NZ sunshine.
A trek for those with an optimistic nature and good physical fitness, the Tongariro Alpine Crossing is truly gorgeous and well worth a visit. When the track descends to the Emerald Lakes (three craters filled with water), the steep climb prior becomes truly worth it.
What can we say, we love a good view!
You may also like: Best Things To Do In New Zealand
Machu Picchu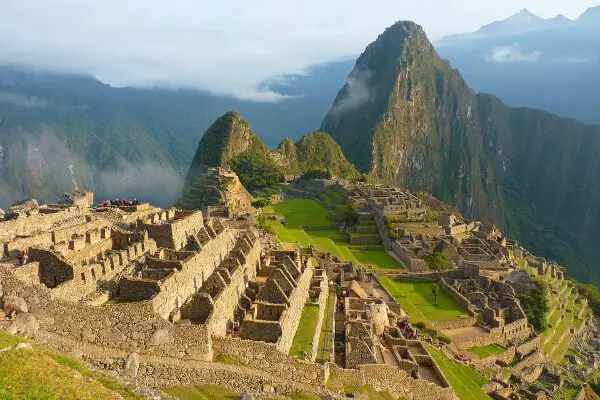 Machu Picchu always makes the list of the greatest treks for adventurers. And it's no surprise when you look at its ancient history. Machu Picchu dates back to the 15th Century and offers multiple amazing routes to trek.
Of course, the most famous of them all is the Inca Trail, offering a fantastic trek of the archaeological wonder as well as the opportunity to directly reach the Peruvian peak.
You can explore the thick jungle surrounding Machu Picchu as well as getting a close insight into life in Peru on certain routes when you pass through mountain villages.
It's important to remember that you can't trek the Inca Trail in February as it's closed for restoration and also that you'll need a permit if you wish to follow this route.
Chadar Trek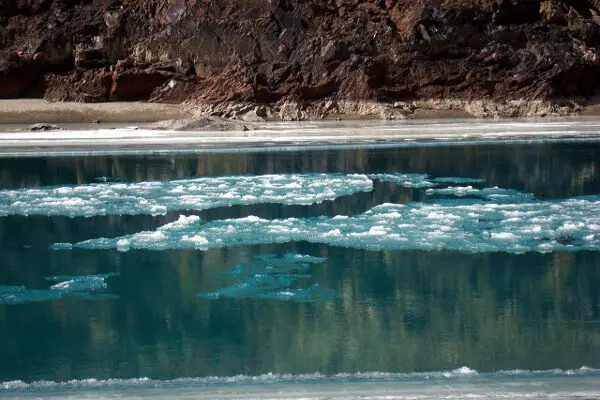 Perhaps one of the greatest treks in India, the Chadar Trek, is one of the most underrated in the world.
It's unique and absolutely awe-inspiring as a frozen lake adventure is not something you come across every day.
The Chadar Trek is not particularly difficult and can be completed without any prior trekking experience, making it accessible to the adventurer who doesn't often trek.
Whilst on the lakes of South Asia, ice forms, breaks and changes color on the lakes every few hours. Such an exciting natural process can also sometimes disrupt the planned route. This means you may have to divert on the spot. It's exciting, not frightening – we promise!
The Chadar Trek will be up your street if you love something a bit different and quirky and are trekking for the vista and experience rather than a physical challenge.
You may also like: Ten Ways To Explore Delhi
Wherever you wander on your trekking voyage, good luck and enjoy!