Beyond The Motorcycle Diaries, here are 5 of the all-time best road trip movies of Latin America.
With roads stretching across continents, wild jungles, soaring mountains, barren deserts, and icy lands, when it comes to the best road trip movies, Latin America is the place to film.
But while Walter Salles' 2004 hit, The Motorcycle Diaries, is the most internationally lauded, there are dozens more road movies from this rich and mystical land which will make you thirst for adventure, and will inspire your own Latin American road trips.
These are 5 of my favorites, ranging from the tear-jerking and hard-hitting to the fun and comedic. They all remind me of various adventures, from trekking in the southern Mexican jungle, to driving along Argentina's Pan-American Highway, and they all have something to say about life, love, and the human desire to travel.
El Viaje / The Journey (Argentina, 1992)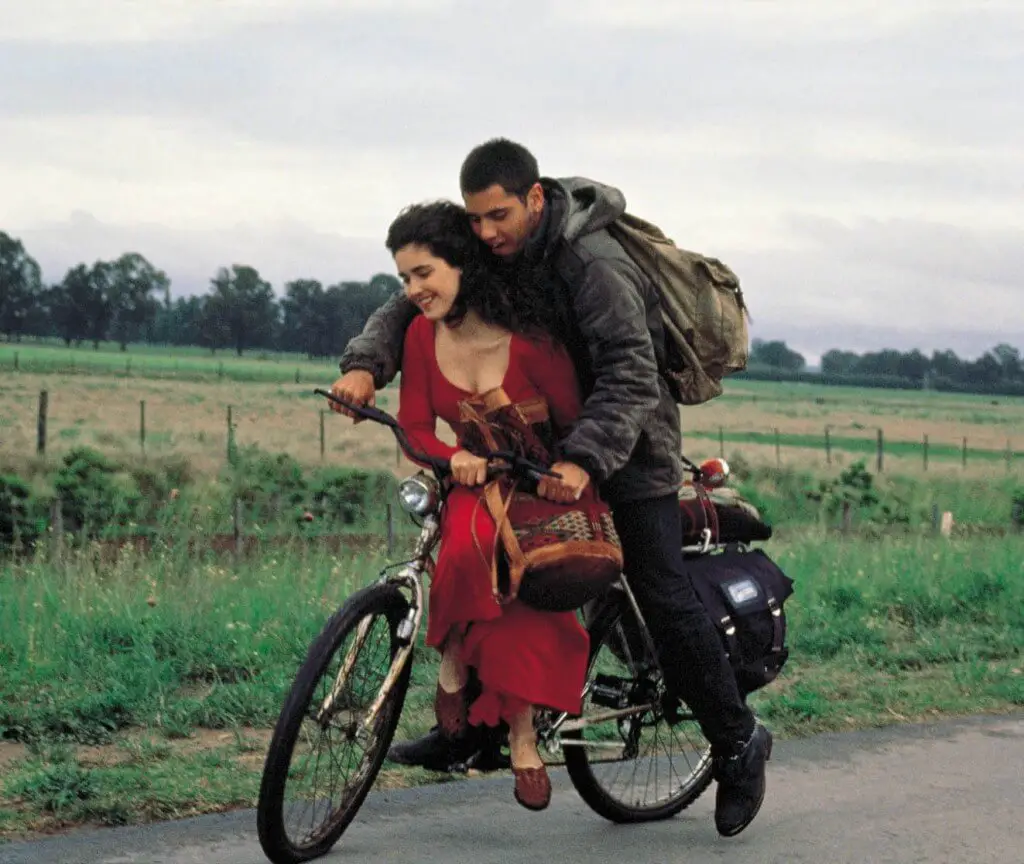 Fernando Solanas is one of the leading figures in Argentine cinema, having founded the theory of Third Cinema – a cinema for action and societal change – in 1969.
He's been a prolific filmmaker ever since, but El Viaje is perhaps his best-known work of fiction. It follows the adventures of a young man called Martin, who hails from the rather desolate Ushuaia in the southernmost part of Argentina.
As old patriarchal society crumbles around him, he goes in search of his own father, who went off many years before. The journey takes him across Latin America, all the way to Mexico by bicycle, boat, and truck, and he meets family members, strangers, and new friends along the way.
It's rich in symbolism and occasionally quite surreal – but there's a lyrical beauty to it as well, and you'll fall in love with the landscapes of the continent along the way.
You may also like: Celebrations in Argentina
Guantanamera (Cuba, 1995)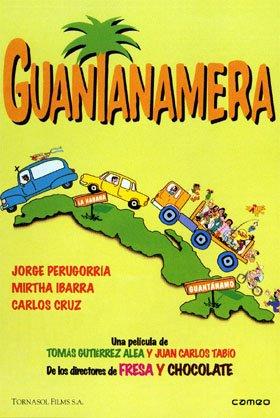 Something of a shaggy dog tale, Cuban-style, Guantanamera is a light-hearted film with some satirical political messages. Directed by Tomas Gutiérrez Alea and Juan Carlos Tabio, it's a film in which we're invited to traverse everyday Cuba, along with a funeral procession for a famous singer called Yoyinta.
She had just returned home to Guantanamo, and promptly died in the arms of her lover, Candido. Yoyinta's niece, Gina, and Candido are tasked with getting Yoyinta's coffin back to Havana, no mean feat thanks to the meddling of Gina's unloving, politician husband, Adolfo, who makes them change car in every province to play the system of gasoline quotas.
Along the way, this fractious group meets Cubans from all walks of life, many of them fallen on hard times since the fall of the Soviet Union. Mariano, a former engineer who now drives a truck, provides romantic intrigue for Gina.
This road trip movie is both a critical musing on the Cuban state of affairs at the time, as well as a genuinely affectionate picture of its people.
 Central do Brasil/Central Station (Brazil, 1998)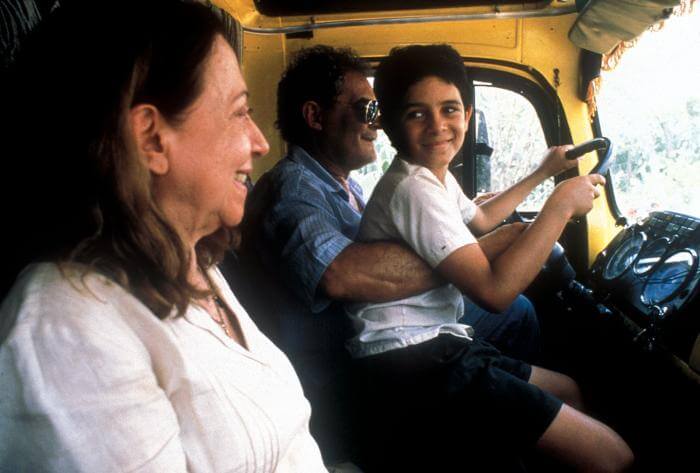 Before Walter Salles became an icon of Latin American cinema by directing The Motorcycle Diaries, he made this touching film about reclaiming humanity in contemporary Brazil.
It's the story of Dora, a middle-aged, embittered woman who supplements a meagre teaching pension by writing letters for people on the concourse of Rio's Central Station.
One of her clients is killed in a road accident outside the station, leaving behind her young son, Josue, who is then forced to fend for himself. Reluctantly, Dora finds herself taking him in, and after almost giving him up to a sinister foster family, the unlikely pair end up on a journey together, across Brazil, in the search for Josue's father.
As they head deep into the barren sertão of Brazil's interior, Dora begins to be transformed by the journey – and by Josue. Poetic, moving, and hopeful, it's a classic of Brazilian cinema – just keep a tissue handy for the end.
You may also like: Five Adventurous Things To Do In Colombia
Y Tu Mama Tambien (Mexico, 2002)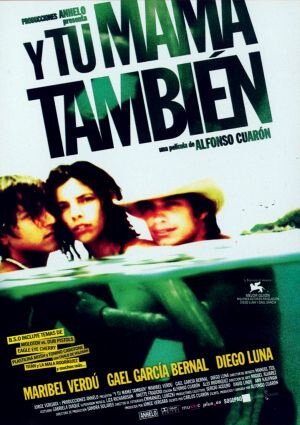 Starring a dashing and disarmingly youthful Gael Garcia Bernal, Y Tu Mama Tambien has become a classic of Mexican Cinema.
Directed by Alfonso Cuaron, it's a sultry, steamy, classic road movie. Julio, played by Bernal, and his upper-class friend Tenoch (played by another budding heartthrob, Diego Luna) have a summer of freedom ahead of them, and they manage to persuade Tenoch's cousin's wife, Luisa, to accompany them on a trip to a made-up beach. Keen to escape her cheating husband, Luisa surprisingly agrees, and the boys quickly have to come up with a plan to make an invented trip a reality.
Along the way, Luisa gives both boys a sexual awakening, leading to jealous arguments and high passions, which will change their friendship forever. A voice-over regularly interrupts the characters, adding to the sense of both fatality and nostalgia brooding within this meditative, sexy film.
Sin Nombre (Mexico, 2009)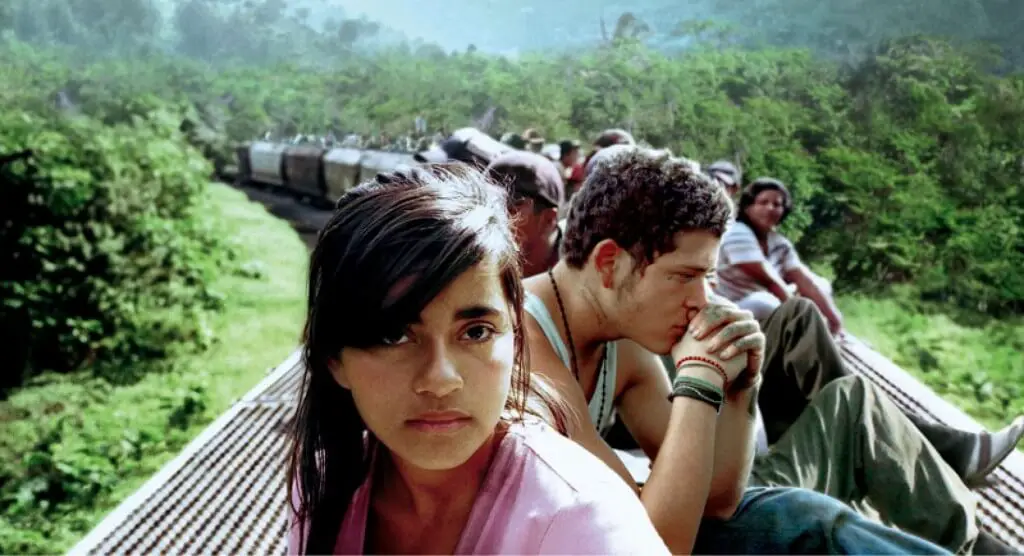 This film by Cary Fukunaga may be another Mexican travel movie, but Sin Nombre is the polar opposite to Y Tu Mama Tambien.
Here, rather than privileged rich kids, it's the lives of desperate Honduran migrants and local Mexican gangs which collide, as the migrants make the perilous journey to the US atop the cargo train known as La Bestia, or The Beast.
It may not sound like an enjoyable film, but at the heart of this hard-hitting picture is a surprisingly tender story of Sayra, a young Honduran migrant, and Casper, a Mexican gang member, but really a boy who's lost his way. After Casper saves Sayra from fellow gang members, accidentally killing one of them, the pair face acute dangers, not least from the revenge-thirsty gang, as well as the physical and mental hardships of the journey.
Yet romance blossoms between them, giving a much-needed bloom of hope. It's a worryingly accurate portrayal of modern-day migration and gang culture, which will make you think, but sumptuous cinematography and a beautiful love story prevent it from being too depressing.
You may also like: Favourite Travel Films
Pin For Later