For my 25th birthday, my boyfriend secretly planned a trip to beautiful Belize. Best present ever!
Before the vacation, I hadn't really heard much about the country. Now, it's on the top of my favorite destinations list due to its natural beauty, adventurous activities, and laid back island vibe (bonus: English is the main language so navigating the country is relatively easy).
I highly encourage all Travel Belles to put Belize on the top of their bucket list. When you visit, be sure to complete the following activities for an unbelizeable experience!
Are you planning a trip to Central America? We recommend the Lonely Planet Central America guide to help you get an itinerary together.
1. Go island hopping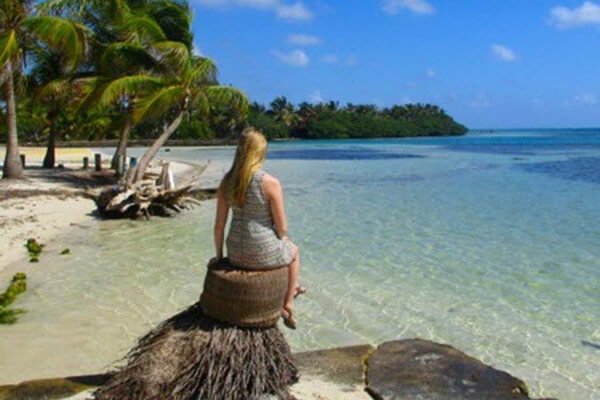 While the mainland is beautiful, the network of Caribbean islands off the coast of Belize offers gorgeous beaches, island culture, and access to the reef.
My home base was Ambergris Caye, which is definitely worth checking out.
The island's main town of San Pedro has amazing restaurants. Front Street is more touristy but has excellent seafood, while Back Street has local Belizean cuisine for a steal.
The best beach, with pure white sand and shady palms, is in front of Ramon's Village Resort. When you get hot from soaking up the sun, walk down to Palapa Bar where you can float in a tube in the ocean and have buckets of beer lowered down to you from the dock. Seaside service, anyone?
You may also like: Best Things To Do In Costa Rica
2. Snorkel with sharks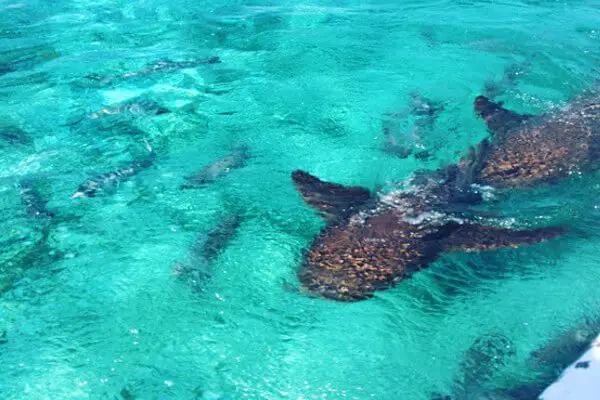 Scary? Yes. Worth it? Yes!
Belize is known for its amazing reef system and is a diver's paradise. For those of you without a certification (including myself), the snorkeling is just as great!
Book a tour to Shark Ray Alley where you can swim over dozens of harmless nurse sharks and spotted stingrays. It's a surreal experience to see these creatures gliding just feet below you and is sure to get your adrenaline pumping.
You may also like: Belles Visit Lanai
3. Check out amazing street art in San Ignacio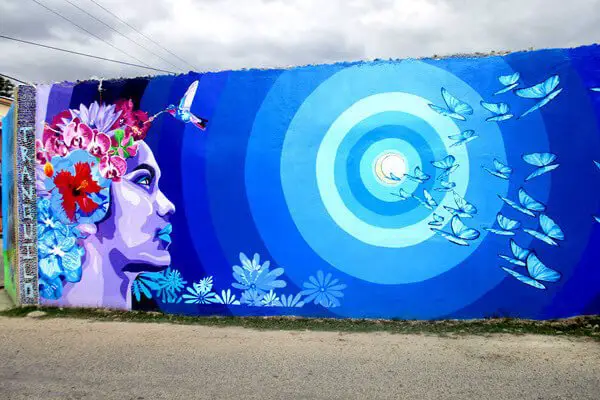 Once you've island hopped 'til your heart's content, make your way to the inland town of San Ignacio.
There is a distinctly artistic feel to San Ignacio with its street murals, farm-to-table restaurants, and local flea markets. With the Macal River flowing through it, this mid-sized town is a dream for adventurous travelers, as well. Kayaking, swimming, and ruin trekking are just a few of the things you can do.
You may also like: Shopping For Treasures In Mexico
4. Hang out with iguanas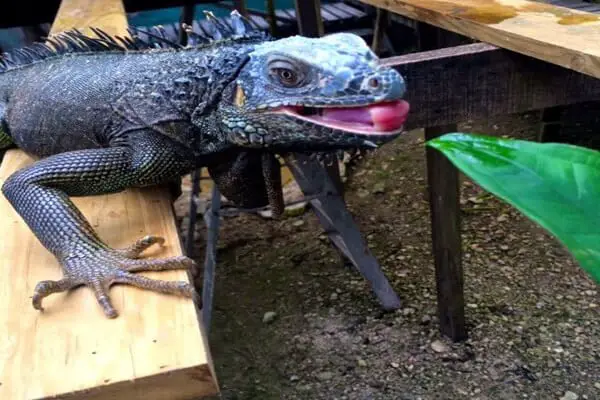 When in San Ignacio, you must visit the conservatory run by the Green Iguana Conservation Project. I didn't expect to have as much fun here as I did.
I thought we would see some iguanas and that would be that. To my delight, we got to feed, pet, and hold iguanas ranging in length from your hand to over half your body! Plus, I learned a ton of facts about this adorable lizard.
5. Visit neighboring Guatemala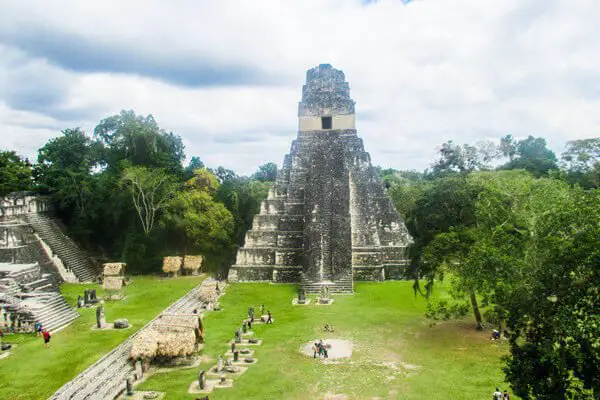 The bus and tour services in Belize are pretty extensive, so making your way to Guatemala is a breeze.
Wondering what to do? You must visit Tikal, which is one of the largest ancient civilizations uncovered to date.
You could literally explore Tikal for days and only see a sliver of it, but a half or full day tour here is sufficient to see (and climb!) many of the main pyramids. The views are incredible and you'll feel as if you're stepping back in time. If you're a coffee aficionado, grab a bag of Guatemalan beans on your way back!
You may also like: Best Things To Do In Borneo
6. Explore ATM Cave
Only the most adventurous of travellers should explore Actun Tunichil Muknal (ATM) cave; you've been warned!
Venturing into this pitch black cave where Mayas used to perform sacrificial rituals requires swimming through tight passages, scaling walls, wearing a headlamp, and coming face to face with human skeletons.
The idea of ATM cave was terrifying to me because of my claustrophobia, but it really wasn't that bad. The coolness factor outweighs the scariness factor.
Unfortunately, I can't share a picture as there are restrictions on tourists bringing cameras. However, if you search ATM Cave you'll get an idea of what it looks like.
Have I convinced you yet? Belize has so much to offer that isn't included on this list, including the Blue Hole and Guanacaste National Park. Moral of the story – make a trip to Belize a priority! You won't regret it.
Related Video: Women's solo travel in Belize
If you are a solo traveler, you may also want to check out this these posts by Melanie Williams who has been solo traveling around Mexico for 2 years.