A visit to a historic Georgia beach resort on Saint Simons Island is about nature, tradition and a little bit of Southern food
For the second morning in a row, I am enjoying peach cobbler for my first meal of the day. I am at the King's Tavern Restaurant at the King and Prince Resort on Saint Simons Island, Georgia and I am watching the calm Atlantic waters sparkle in the morning light.
If you were to ask me, eating dessert for breakfast with a view over them is where it's at. Regular visitors to the King and Prince expect the view and peach cobbler on the breakfast buffet – both have been on offer at this elegant seaside resort for years.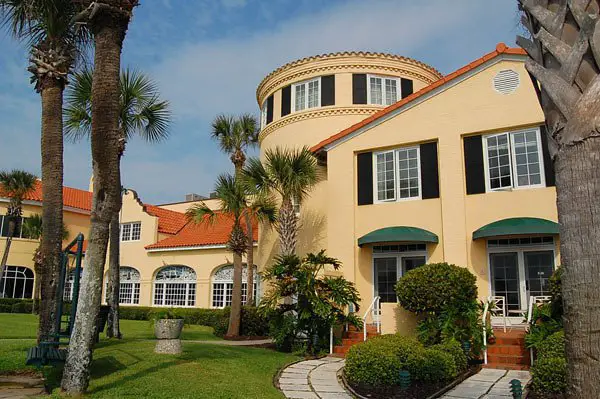 Beaches on the southeastern seaboard have a well-deserved reputation of being long, sandy and "family-friendly." But there's more to them than that; and nowhere is this more apparent than on this part of the Georgia coast.
What may be seen as lack of Caribbean-like vibrancy by some is more than made up for in the up close and subtle along the Golden Isles of Georgia. The area's beauty doesn't shout out to take its picture. Instead, it whispers and takes you by surprise almost anywhere you take the time to look.
The area's appeal is closely tied to nature, history and the way no two island cultures are ever exactly alike. Like a novel by native Georgia son, Pat Conroy,  it is mysterious, and about the swing of tides and various levels of depth. It also has something to do with peach cobbler for breakfast.
geography and tides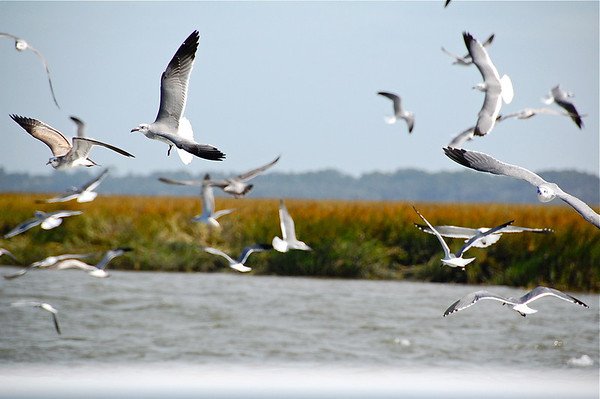 At only 100 miles in length from north to south, this subtle brilliance of Georgia's coast is rooted in these barrier islands and one half million acres of marshland. Some of Georgia's barrier islands came into existence 30,000 years ago, while others have only been around for 5000 years.
Largely uninhabited, much of the acreage is under the watchful jurisdiction of state and national parks, and an assortment of wildlife reserves and refuges. This undeveloped land and its rich protected waters aren't going anywhere anytime soon.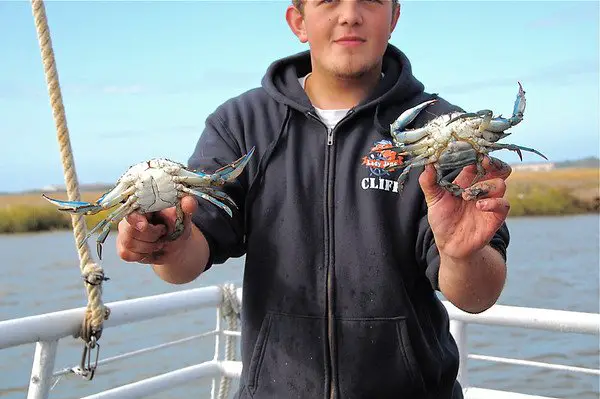 Much of what goes on in these fickle, remarkably diverse and important ecosystems are indeed defined by tides. The innermost point of Georgia's coast surprisingly lies almost directly below Cleveland, Ohio. This means this coastline is located the furthest west of its neighboring states on the continental shelf.
The result is Georgia's tides of two to three feet "pile" up on the shelf's bight, creating a relatively dramatic tidal range of six to nine feet.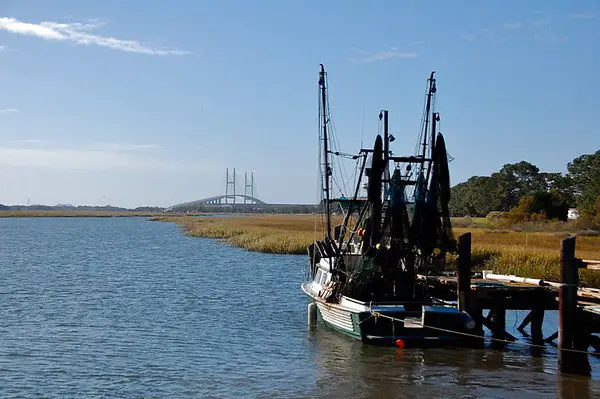 These large tides facilitate a nutrient-rich filtration system helping account for Georgia's abundant and rich fishing waters. Although a relatively minor part of Georgia's agricultural economy, Georgia's shrimping industry is its largest seafood contributor.
The sweet and succulent white shrimp, in particular, are highly prized and sought after by in-the-know chefs throughout the region. Closely regulated, very few are available for export, reason enough for a seafood pilgrimage for any shellfish aficionado.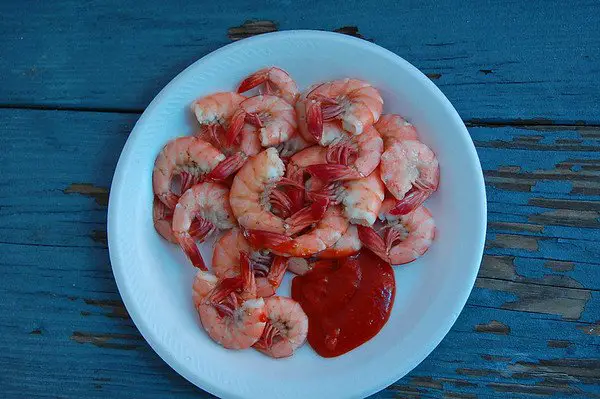 history, nature and island culture: inexorably tied together
In the early 18th century British South Carolina and Spanish Florida were deeply mired in a longstanding imperial conflict. The puzzle of oddly shaped and sized barrier islands was referred to as the "debatable land." At its center was Fort Frederica located on Saint Simons.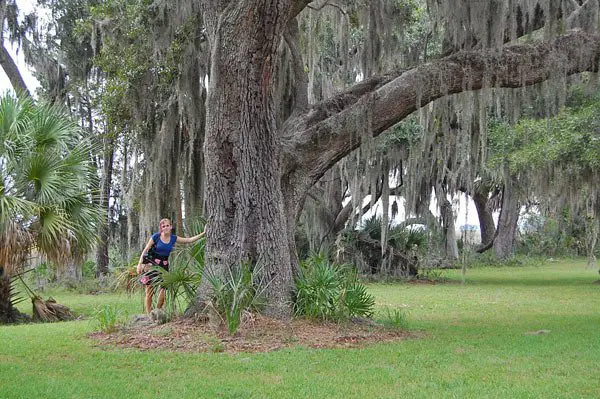 These days a visit to Fort Frederica National Monument, with its ruins and towering live oaks in various states of growth and decay that come down the water's edge, makes for a great outing for both nature lovers and history buffs.  During one visit I learned about Spanish moss, which it turns out is neither Spanish nor moss.
An abundance of Southern gothic type stories surrounds its origins and how this indigenous airborne plant got its name. Resembling long beards, it was probably named by the British as a way of mocking the Spanish soldiers' facial hair.
old world elegance keeps up with the times
Like a belle of the ball, the sunny yellow facade of the King and Prince Resort has been drawing people to it since it first opened in 1935. Featuring a red-tiled Mediterranean roof and both Georgian and Mediterranean bone structure in its current incarnation, it is as if this enclave on the once "debatable land" has finally found some peace.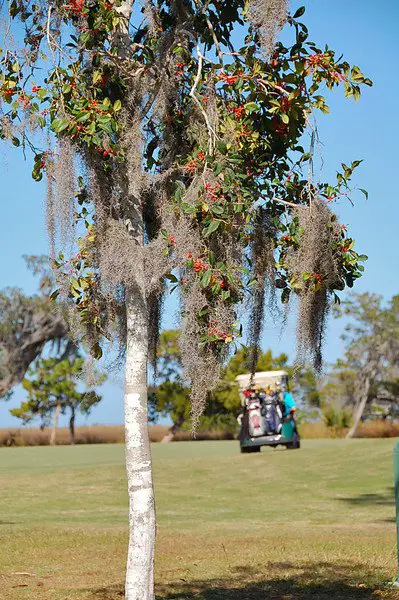 In 1942 after German U-boats were spotted offshore, the King and Prince was closed to the public for the duration of World War II.
The hotel became home to Navy personnel who were stationed on the island and a radar station was set up on the property. When the resort was re-opened to guests, it quickly established itself as a favorite destination during the resort era of the 1950s and 60s (My parents actually spent their honeymoon there in 1960 and we celebrated their 50th wedding anniversary there with them at King and Prince in 2010.)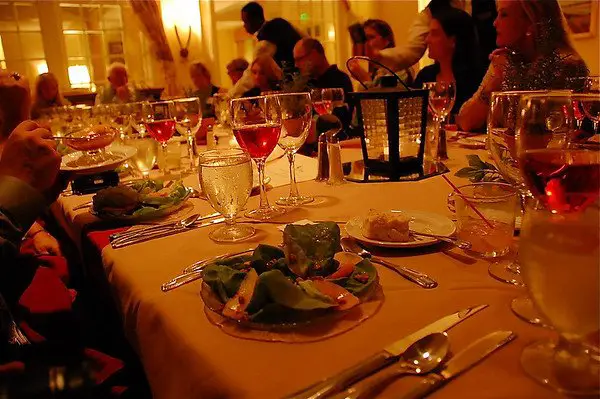 Having undergone several major expansions, renovations, and restorations, the King and Prince seem to owe its longevity to its ability to hold close its respect for the past without becoming overly beholden to it.
The resort became a member of the Historic Hotels of America in 1996 while at the same time realizing the importance of keeping pace with the culinary demands of the modern palette, with world-class cuisine that integrates its own food traditions and locally produced ingredients. Among the many dishes, the resort is renowned for is Shrimp and Grits in Tasso Cream Sauce.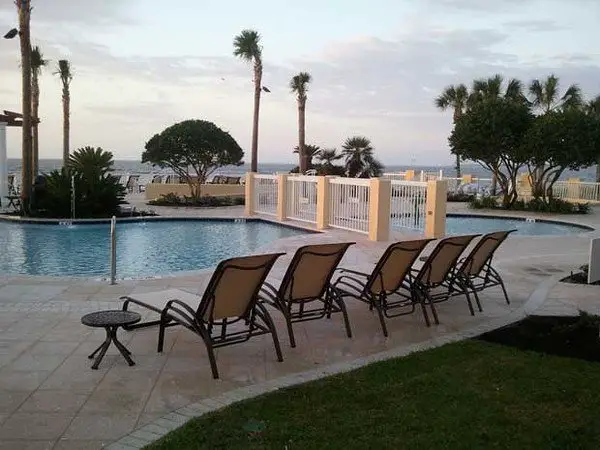 And last but not least for those looking for a place to visit this summer,  a new pool deck!
If you visit Saint Simons Island:
Lodging recommendation: The King and Prince Resort feature a variety of rooms and even several adjacent beach cottages for those seeking a resort experience combined with the privacy of a rental house.
Tour with Cap Fendig and Lighthouse Trolleys
Shrimping aboard the Lady Jane
Eating off campus: Southern Soul Barbeque (read more about this Travel Belle favorite BBQ restaurant)
All photos except for photo of King and Prince pool, Margo Millure ©, pool pic courtesy of the resort.
November 2011 trip to the area was sponsored by the King and Prince Resort. As always, all opinions are the author's own.
Pin for Later