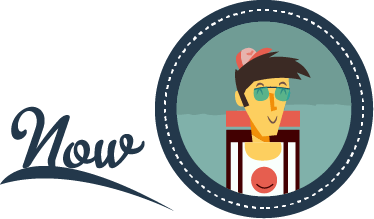 History of travel – an animated view of the story so far (Infographic), Tnooz, by Kevin May via HotelClub
This is an absolute travel and history lover's dream! Shared over on Tnooz this week, this fantastic animated infographic highlights the History of Travel. The graphic proposes 1863 as the year marking the dawn of modern tourism.
From early guidebooks, travel by steamship, and chamber pots to apps, supersonic travel and all of today's modern amenities, the remarkable changes as seen through travel over the past 150 years are chronicled.
(Does it surprise you to see which city in the world was the only one to make the cut for favorite both then and now?)
Say What? Wear Your Luggage to Avoid Extra Baggage Fees, Brit+Co, by Kate Puhala
Just in case you've ever said to yourself: "In order to avoid extra baggage fees, I will give up my girlish figure," I think we've found your dress.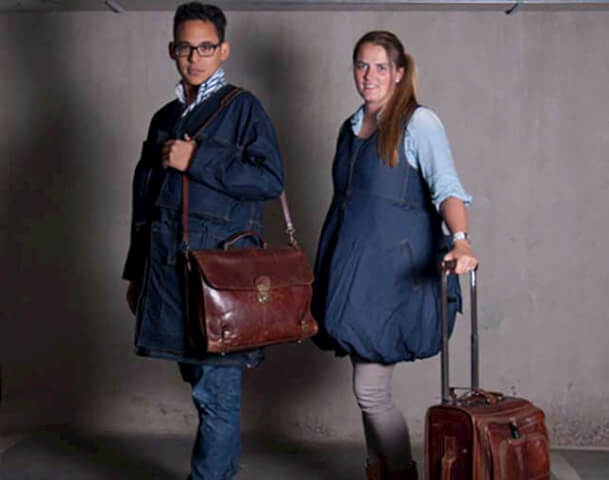 We came across JakToGo this week on one of our favorite product websites, Brit+Co. At first I though it may be an April Fool's joke, but the products featured above are real.
From the Jaktogo website: "Jaktogo is a practical all-in-one travel solution for people on the go. Made from light and durable material, Jaktogo's slim construction fits easily into any bag, ready to be used when extra luggage space is needed."
I tried to imagine the circumstances that would ever lead to me wearing this that don't mean that I've totally lost my mind. I came up dry. That said the general idea of what looks to be a "poncho with pockets" isn't a bad one.
The Bicerin, Torino's Chocolate Coffee Extravaganza, Italian Notebook, by Karim Ramadan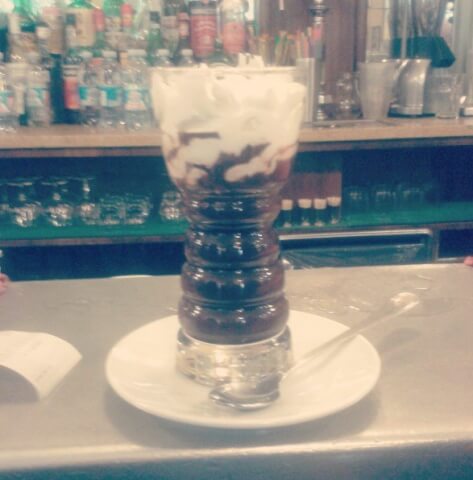 Lastly, this week I leave you with yet another treat from Italy worthy of making travel plans around. (And if you have the Jaktogo dress pictured above, you won't have to worry about fitting into your clothes on the way home.) The "bicerin" is coffee drink that is made in layers of espresso, chocolate and whipped cream.
The author says: "The base layer consists of the finest gianduja (a hazelnut blend) chocolate fondue. Some cafés might serve Nutella instead of gianduja. On top of this layer is a cup of espresso, which blends with the chocolate base perfectly. To top everything off, a scoop of delicious cold whipped cream with chocolate flakes, that balances out the strong hot chocolate-coffee base layers…"
In spite of its name, which translates to "small glass" in Piedmontese, you probably will agree that a "bicerin" sounds largely delectable. Usually served in a 1 foot tall and slender glass, this hot chocolate/coffee drink begs the question of how did it get its name? It is believed by many to have been named for Caffè Al Bicerin, a cafe in Turin that has been serving up this yummy concoction since the 18th century.