England has an incredibly well-documented history. Countless buildings lining the streets can be dated back to the 1500s while many are even older.
For about four months during college, I lived in a small flat in London. Lucky for me, my flat was close to the tube and bus stations and I made frequent trips and became a regular at quite a few places!
Oxford was by far my favorite town. It boasts an extensive history and is covered in historical sites and stunning architecture.
It is convenient that these particular sites in Oxford are within walking distance of one another. Get off the bus and just start walking! Take in some of the architecture and beautiful views before stopping by one of the town's classic pubs.
There are plenty of things to do and places to see to satisfy your inner history buff.
The Eagle and Child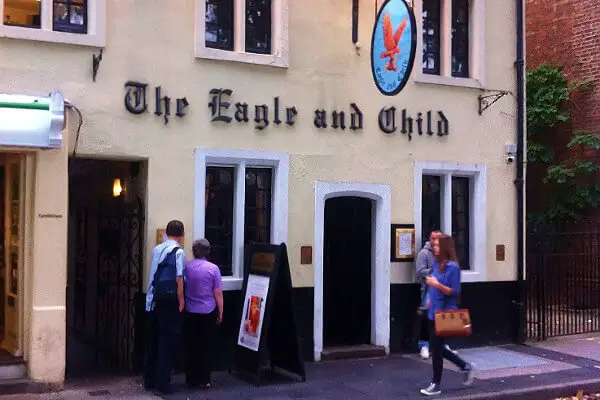 This is the perfect place if you are looking for a pint with a bit of class. Established sometime in the mid 1600s, the Eagle and Child was the hosting site of The Inklings.
The Inklings was a writing group that was frequented by C.S Lewis and J. R. R. Tolkien after 1933. In the particular room where these meetings took place, there now hangs copies of unfinished manuscripts by the authors. Though the formal meetings ended around 1949, C.S. Lewis distributed early copies of The Lion, the Witch, and the Wardrobe in 1950 here.
The bar has a wide selection of beer and entrees and was modernized and extended in 1962.
You may also like: A Belle Bookshop In Bloomsbury, London
Oxford Botanic Garden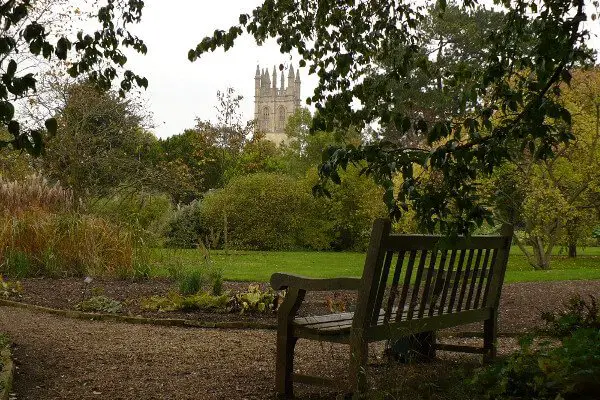 The Oxford Botanic garden is the oldest botanic garden in Great Britain. It opened in the 1600s and was frequented by Lewis Carroll and provided inspiration for his stories in Alice's Adventures in Wonderland. The garden is open all year long and has greenhouses where the plants still grow even in winter time.
This was my favorite place to bring a book and find quiet place to sit and read to my heart's content.
There are plenty of cafes and bakeries nearby where you can grab a snack and sit yourself down in the botanical garden, eating a scone and marveling the world.
The garden has three gated entrances, the one above is the Danby Gateway.
You may also like: Where To Stay In Oxford
Radcliffe Camera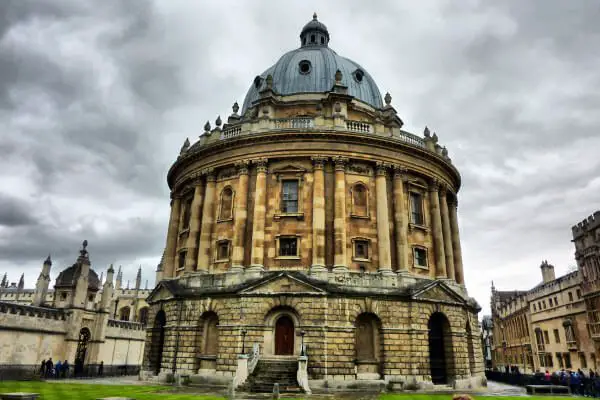 The Radcliffe Camera is a library belonging to Oxford University. It was built in the 1700s and is an early example of a circular library.
The library is in Radcliffe Square which is lined with historical buildings and architecture and is one of the most iconic areas of Oxford.
If you have a chance to see the Radcliffe Camera at night, I really urge you to take it.
While the building is beautiful during the day with the stone, bright green grass, and blue roof, the library takes on a different feeling at night time. The grounds and library itself are illuminated and looks pretty magical.
There are plenty of walking tours in the area or you can guide yourself and take your time. There is a lot to see in the Radcliffe Square and you may find that you want to stop and enjoy the view or moment…why wouldn't you?
The best view of the library is from the church across the street.
The Bear Inn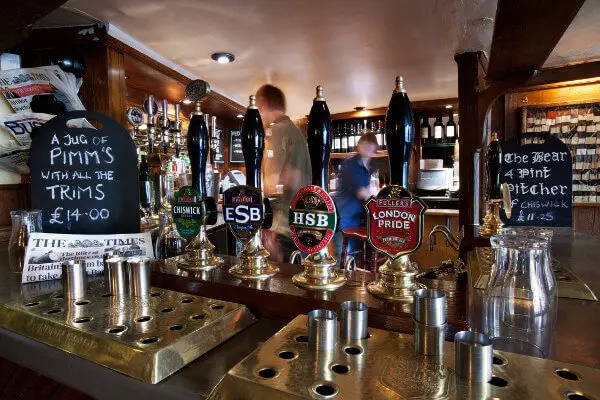 This pub was established in the year 1242 and is one of Oxford's oldest pubs. It was renovated in the 17th century and has undergone several shifts in services.
Today, the pub is known as a good place to grab a pint and something to eat, as well as admire the strange collection of tie ends.
You may also like: How to sell your house fast in Oxford
The owner began collecting tie ends from his patrons in the 1950s, but no one really is sure why. He would offer a free half-pint in exchange for a tie bottom. As a result, there are glass cases on the ceiling and walls full of tie ends.
I made frequent visit to The Bear and found it was a relaxing place to catch up on some reading or homework while enjoying a nice beer and some food.
It gets a bit louder on weekends, however, so I don't recommend you bring in your book on a Saturday!
Hertford Bridge and Oxford University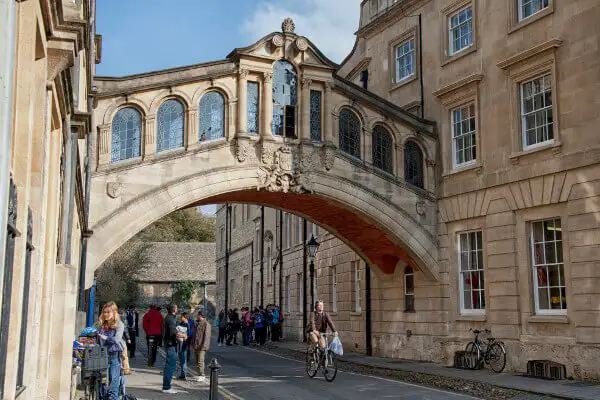 Hertford College is a part of Oxford University in England. The Hertford bridge connects two parts of the college and was built in 1914.
Many people confuse this bridge with the Bridge of Sighs in Venice, though it was not created as a replica. The Hertford Bridge is often still called The Bridge of Sighs by residents and students of the university.
You may also like: Visiting Oxford With A Local
Just writing these out made me miss Oxford so much! I hope you enjoy these places as much as I did and make sure you take plenty of photos.
Pin For Later