Inspiring visit to Sintra, Portugal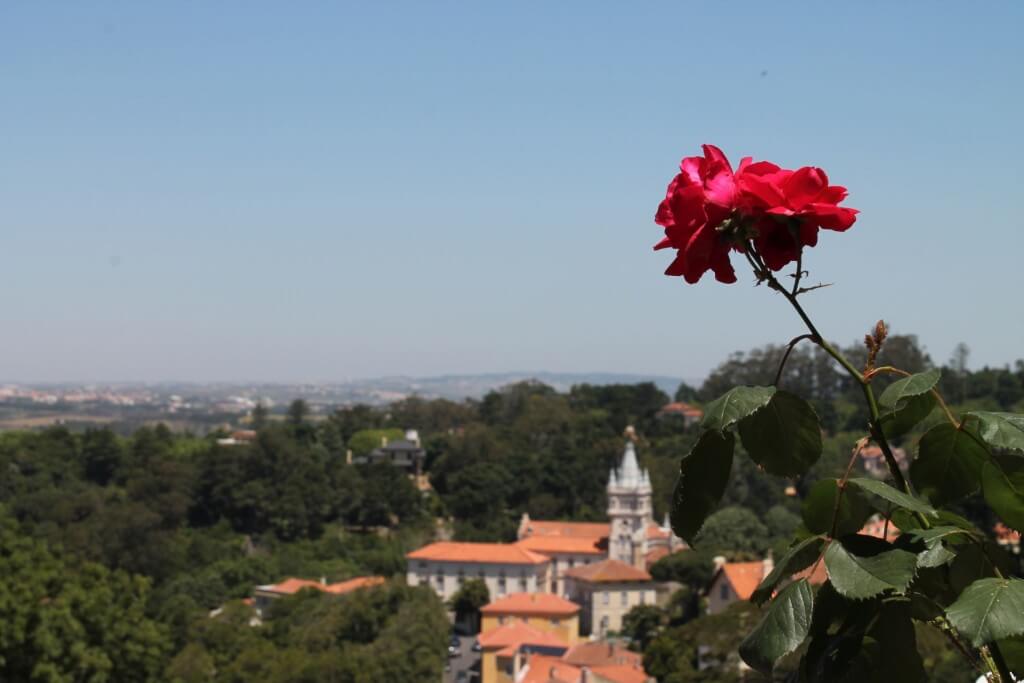 The air was warm, just a slight breeze rustling the treetops, and fat flies were buzzing around a stone cross. Trying to combat my phobia of anything invertebrate, I focused on the view. Out of the dense hilltop forests rose a ridiculously fantastical, multi-colored castle, and not for the first time since arriving in Sintra, Portugal, I felt reality slipping away from my grasp.
When a whole town and its environs is listed as a UNESCO World Heritage Site, you know there must be something special about it, and Sintra is no let-down. Though it's just a short journey from central Lisbon, it's like entering another world. It had my heart from the get-go: at a small pastelaria on the road into town, I was introduced to queijinhos de azeitao – delicious soft, creamy cakes that happen to be gluten-free. For a celiac in pastry-mad Portugal, I'd found my holy grail.
On a sugar high, I tripped my way along the forested path, which was adorned with sculptures and works of modern art, until I found myself on the steps of the National Palace, right in the centre of Sintra. Of all the palaces in Sintra, it's the most understated and normal-looking, apart from its two huge, bulbous chimneys, which dominate the landscape for miles around. It's a gentle starting-point to a place where, the more you explore, the madder it becomes.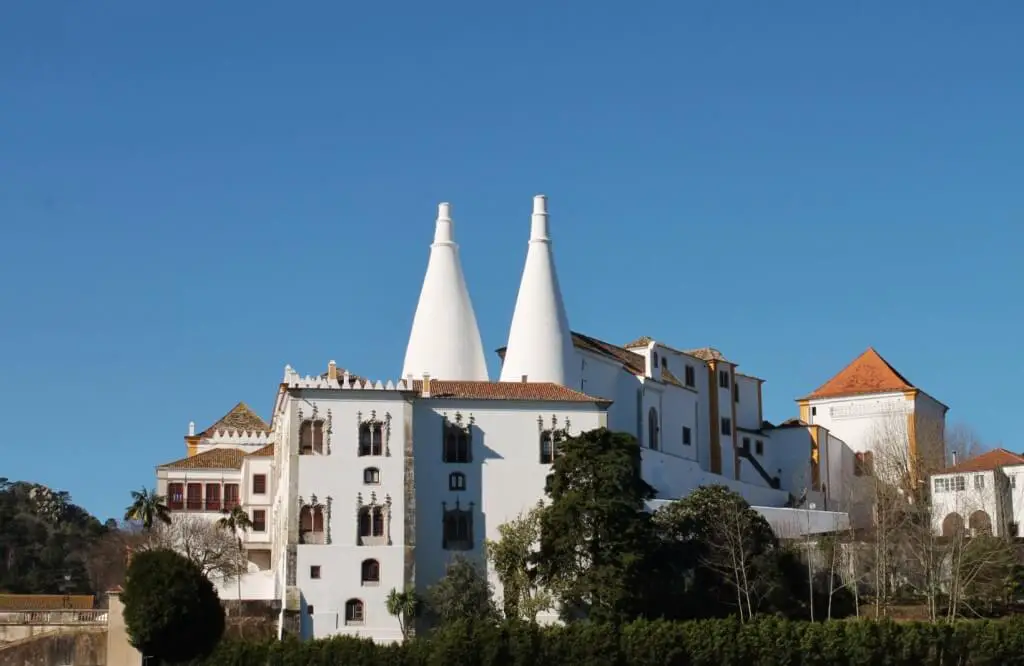 The tourist crowds throng here, poring over maps and guide books, and piling into tiny shops selling souvenirs and sampling Ginjinha, a sour cherry liqueur served in a dainty chocolate cup. It's all good fun, but I've never been one for hanging around with crowds for long, so I soon spotted footpath signs to the Moorish Castle and took off in that direction.
It was a strenuous climb, up a zigzagging path, and I exchanged breathless words of understanding with the other brave souls on the trail. Soon, we were rewarded with the sight of the crenelated wall, winding through the hills into the distance. I could almost hear the thunder of horseshoes across the stone paths leading to the castle and, surrounded by dense woodland, alive with birdsong, it was all too easy to slip through centuries of time.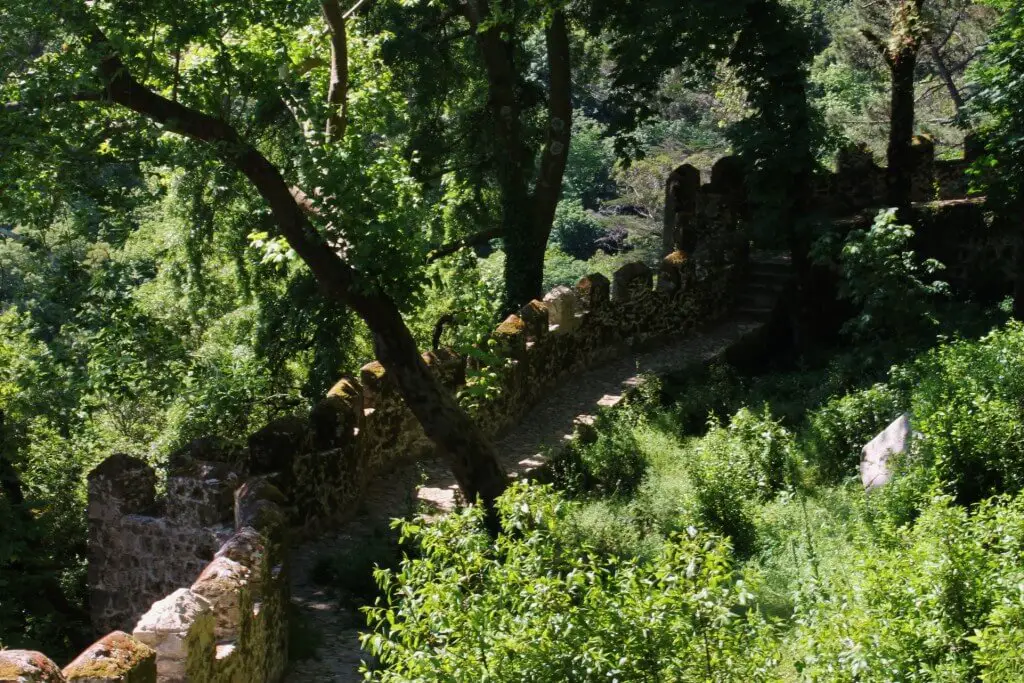 After poking about in the dark coolness of the castle, I carried on, along the thankfully more even path, heading towards the Palacio de Pena. While the Moorish Castle is impressive, it more or less fit with my mental idea of 'castle'. Palacio de Pena, on the other hand, is a riot of imagination. The tour groups had caught up with me, disembarking from a series of coaches, and piling onto smaller minivans to be transported up the hill. I continued on foot, weaving through the fragrant gardens which lead up to the palace.
It was almost too much to take in: the multi-colored towers, the ornate decoration, the twisting pillars and turrets. It puts Disneyland to shame – yet this is an official palace, still used for serious state occasions. The exuberant 18th century architecture is credited to King Ferdinand II, who was apparently a great artist himself, and during his later years, mainly resided here, inviting the great artists of his day to stay. It certainly is a place which inspires creativity. Within the castle complex it is dizzying and overwhelming, but the grounds are extensive and it's not too much further to the hilltop of the fat flies (officially known as Crux Alta) where you can take it in from a distance, framed by the forest.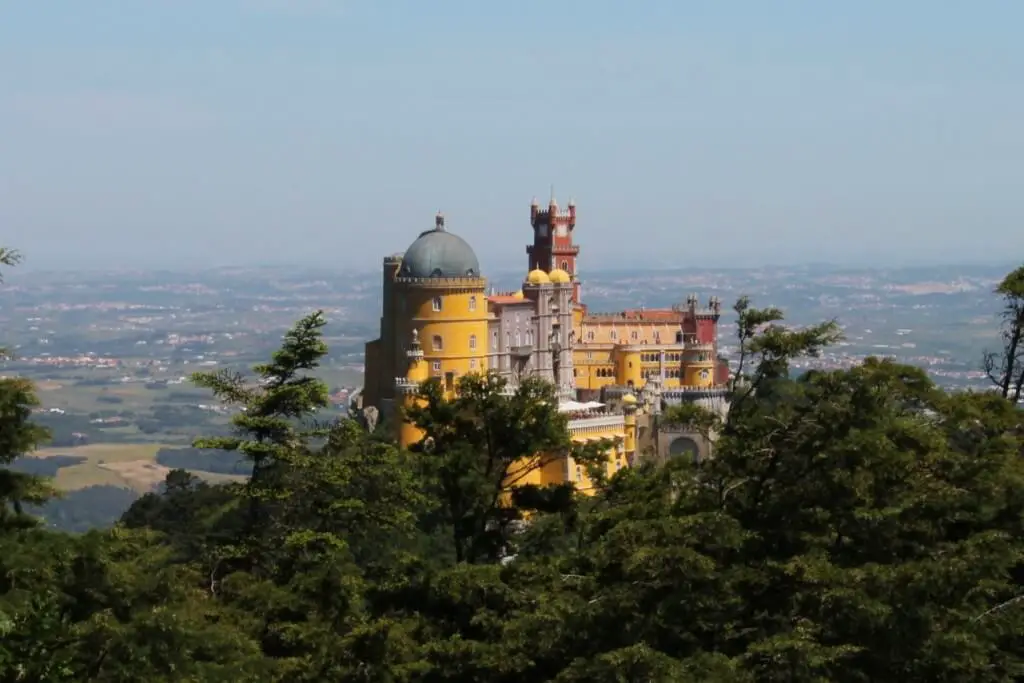 There is one place which takes fairytale castles to even more extreme lengths than Palacio de Pena, and that's the Quinta da Regaleira. King Ferdinand may have had a flamboyant artistic streak, but he's nothing compared to the wildly rich, utterly eccentric Mason, Antonio Carvalho Monteiro, who bought up this estate in the 1800s. The palace is fantastical enough, with lampposts inside the dining room, and lion door-knockers, but the real magic is in the gardens. Monteiro designed them to be a Masonic playground, full of symbols, clues, and challenges. At the heart of this maze is a well, and if you manage to find your way inside, it means you have passed the test.
I climbed turrets and wound down through secret tunnels, finding hidden grottoes and mysterious caves filled with symbols. It felt like I had gone miles, but then I'd resurface somewhere I'd already been. It was like being thrown into a parallel universe where nothing is quite as it seems. Finally, I got the right path and found myself at the bottom of a well, surrounded by cascading water. I navigated the stepping stones, and emerged victorious.
Sintra is a playground for grown-ups, fusing history with fantasy. It allows you to recapture childhood magic, and it reveals its secrets slowly. The more you let yourself get lost in this place, the more you discover. The moment I get back to Portugal, I'll be heading for Sintra – and paying a visit to the pastelaria for a queijinho de azeitao, of course.
Pin For Later