Puerto Galera is one of the Philippines' top tourist destinations and is an island recognized by UNESCO as a Man and Biosphere Reserve in 1973. There are three UNESCO Man and Biosphere Reserves in the Philippines, including Puerto Galera, Albay, and Palawan. 
Puerto Galera is well-known for its beautiful beaches and is a favorite spot for scuba divers due to its stunning and diverse marine life. The weather on the island is also pretty much perfect as well as it is never too hot during the summer and never too cold during the Christmas season, with temperatures generally between 20C to 29C. However, I recommend avoiding visiting the island during the rainy season, which is July to August. 
9 Things You Can Do in Puerto Galera
If the promise of this island paradise's stunning beauty is enticing to you, let me give you a bit of a virtual tour of things that you can do in Puerto Galera. 
Relax and Unwind in Puerto Galera's Stunning White Beach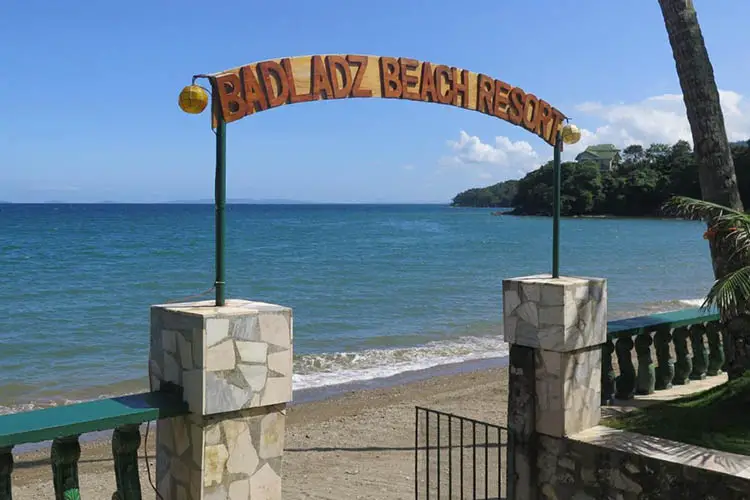 Boracay is not the only beach in the Philippines with pristine white beaches. Puerto Galera is also one of the handfuls of beaches with this pretty rare feature. Basking in the sun on the white sand beach of Puerto Galera while overlooking crystal blue water is simply divine. 
The island also has a wide selection of accommodations ranging from budget-friendly inns to luxury hotels. Additionally, along with the myriad of resorts and hotels, Puerto Galera also delivers a handful of restaurants, bars, and shops surrounding the many beautiful beaches of the island. 
I highly recommend checking out the Badladz Beach Resort as it is one of the best on the island, with excellent facilities and amenities. 
Get a Beach Massage
You can lounge on the many white beaches of the islands; you can also get a massage right then and there! Many professional masseuses offer their skills to guests for that ultimate relaxation experience. I highly recommend you try out the massage services provided as the setting makes it a pretty unique experience. 
Go on an Island Hopping Adventure
One of the most popular activities in Puerto Galera is undoubtedly its island hopping tour. These tours can be done by renting boats around the beaches. The boat owners can then take you to several secluded islands nearby with far fewer tourists where you can admire and bask in its tranquil beauty. 
A couple of isolated islands around Puerto Galera are relatively untouched and are as pure as beaches can be. So if you ever want to stroll around a virgin beach, Puerto Galera has a couple of them to visit. 
Visit Puerto Galera's Breathtaking Waterfalls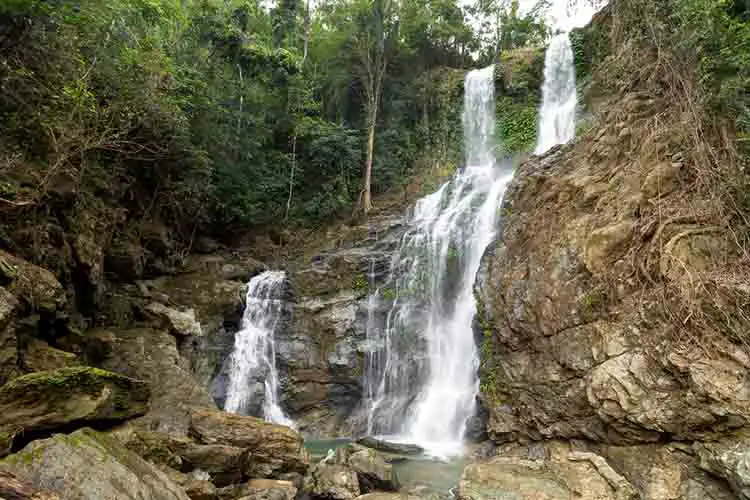 If hiking is more your cup of tea, you should visit the twin waterfalls of Puerto Galera, the Tamaraw Falls. The Tamaraw Falls consists of two waterfalls about 10-meters high and flows under a bridge and into a swimming pool. 
The water from the falls is refreshingly cool, and the pool has a store/bistro above where you can order some traditional Filipino dishes and buy snacks and beverages. Also, you can rest at one of several nipa huts surrounding the swimming pool, where you can have a delicious barbecue with your friends or family.
There is also the Aninuan Falls located at the base of Mt. Malasimbo. The site has an entrance fee and is a tad slightly more challenging to reach. Take extra care as you hike to the Aninuan Falls as you will need to traverse boulders and rock formations, so mind your step. This hidden waterfall is well worth the challenge, though its pristine and cold waters will rejuvenate your body. 
Another less-visited waterfall in Puerto Galera is another must-see for hikers, the Tukuran Falls. The falls come with some pretty fantastic rock formations, and you can also ride a carabao (water buffalo) that will take you through a crystal clear river.
Drop by the Indigenous Iraya Mangyan Village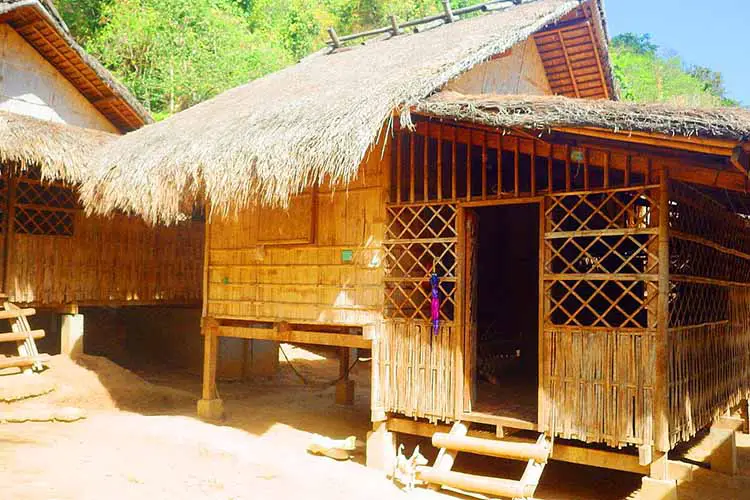 The Iraya Mangyan is a native tribe in Puerto Galera that lived on the island well before the Spanish arrived on its shores. However, due to the arrival of the Spaniards, the Iraya Mangyan went deeper into the island and now generally resides in the mountains. 
You can visit their village at Mt. Malasimbo and buy handmade souvenirs made from nito vines and other local materials. Also, there is another waterfall nearby the town, the Talipanan Falls. You can hire a local guide to get you there, which is recommended as it is a good 30-minute trek through the forest. 
The Talipanan Falls has a water sports section that requires an entrance fee. The activities here include snorkeling, kayaking, banana boat, and jet skiing. 
Visit the Ruins of the Baluarte Watchtower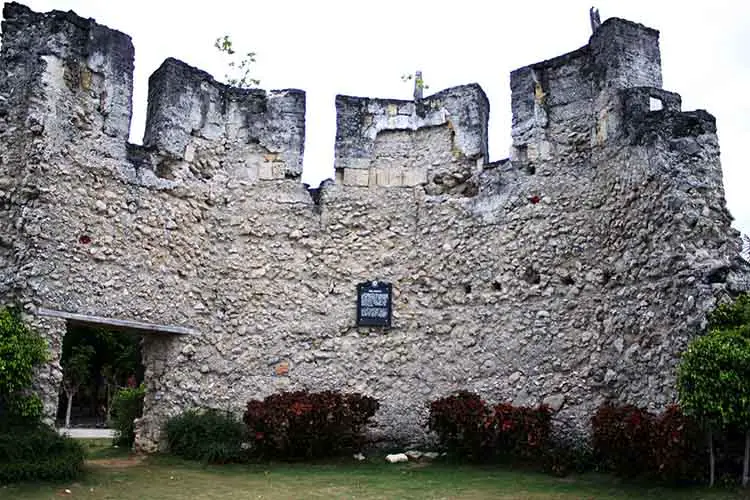 Puerto Galera does not only offer natural wonders to its guests; it also has heritage sites, such as the Baluarte Watchtower. The ruins of this Spanish-era watchtower are located in Lumang Bayan's town. The Baluarte Watchtower is a must-see in Puerto Galera for those who enjoy visiting centuries-old landmarks.
Take a Swig of the Famous Mindoro Sling 
If tasting local alcoholic drinks is something you fancy, you should take a shot of Puerto Galera's famous Mindoro Sling. The Mindoro Sling is a concoction of rum, Sprite (lime-flavored soda), grenadine syrup, and mixed fruit juice. 
However, personal advice is to be cautious when drinking this cocktail as it has a deceptively powerful punch. The last thing you want is to suffer from a hangover the next day that prevents you from enjoying the pleasures of the island. You can order the Mindoro Sling at any of the many beach bars on the island. 
Venture into the Underwater Cave
Another popular attraction in Puerto Galera is the San Antonio Island underwater cave tour. You can get there by hiring some fishermen around the beach or joining one of the island tour packages. This should also be something scuba divers will look forward to, as the Coral Garden offers an unforgettable underwater experience. 
The underwater cave tour will give you a glimpse of jaw-dropping giant clams and the kaleidoscope of shapes and colors of the corals underneath. You can also go and bask in the underwater cave's emerald pool. All in all, this should be an excellent activity for both beginner and experienced scuba divers. 
Take Part in the Malasimbo Music and Arts Festival
From March 10 to 12 annually, Puerto Galera hosts the Malasimbo Music and Arts Festival. So, if ever you want to experience everything that Puerto Galera offers, it might be a good idea to book your stay within these dates. The festival began in 2011 and is now an annual event on the island. The festival attracts both local and international musicians and showcases artworks from local and foreign artists. 
Best Time to Visit Puerto Galera
Puerto Galera is best visited during the cooler weather of November to March. This period is not yet peak tourist season (during the summer in April and May), so you won't have to worry about heavy crowds. Plus, March is when the Malasimbo Music and Arts Festival will commence. It is best to book your stay months in advance as accommodations tend to fill up fast in Puerto Galera. 
How to Get to Puerto Galera
Puerto Galera is about 3 hours away from Manila and will require you to go on a boat ride. You need to go to Batangas Pier and purchase a ticket to take you to Puerto Galera. You will need to choose which port in Puerto Galera you will go to; I recommend Muelle Pier as it is near the hotels and reservations on the island. 
Note that Puerto Galera can get pretty busy during the summer (April to June), so plan your visit accordingly. Also, you can book this Puerto Galera Island Hopping and Snorkeling Tour for a more streamlined and convenient vacation on this beautiful and lush island in the Philippines.