Editor's Note: Welcome to the first interview for our new feature, Portrait of a Belle, where each month we will introduce you to a woman who in her own unique fashion, epitomizes what it means to be a Travel Belle. I was ecstatic when Darley Newman of the PBS series, Equitrekking, accepted my invitation to be our first Portrait, and I have no doubt you'll soon see why!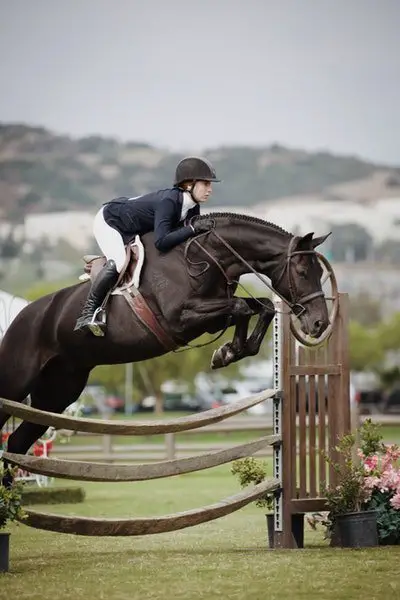 Imagine an adventurous young girl with big dreams and active imagination. She dreamed of traveling the globe and seeing the most far-flung and exotic locales from the saddle on a beautiful and native horse.
I love the Winston Churchill quotation: "There is something about the outside of a horse that is good for the inside of a man." It's something that I can't totally explain but is so true.
Since this is a big dream, let's run with it: She would be host and producer of her own national television show that would not be interrupted by stupid commercials, or ever mistaken for mindless brain rot. Instead, her "Katie Couric travels the world on horseback" type show would be shot in stunning High Definition, air on PBS and win Emmy Awards. Viewers would be whisked away to some of the world's most exciting destinations to experience the culture, cuisine, history, and adventure.
Darley Newman's real bio isn't far off from the above. She first fell in love with riding horses at age seven while at summer camp in North Carolina and these days she is indeed the host and producer of the Emmy-Award winning equestrian travel television show, Equitrekking, which broadcasts on PBS and other networks in over 65 countries. Darley also appears on the Encore Westerns Channel, writes for Practical Horseman and True West magazines, is the author of the Equitrekking: Travel Adventures on Horseback, and the founder of EquitrekkingTravel.com, which features horseback riding and equestrian vacations.
Some ideas come to us all at once, and others come together in pieces. How did the idea of Equitrekking come about?
Equitrekking is a combination of my passions for horses and travel with my background in TV production and media. I was working in television in New York City and really wanted to combine my passion for horses and travel, do those things I love on a daily basis, and Equitrekking just evolved naturally from there. I wanted to get out and see the world, and through riding, I could reach these beautiful natural settings, spend time with horses and meet local people—a great combination!
You've had so many interesting experiences. I loved reading about the fear struck in you when you were snowmobiling in Iceland on a glacier because the guide was using a GPS to navigate. In addition to your amazing horseback riding adventures, you've met many interesting people such as Princess Alia of Jordon, and done of a host of quirky things such as doing a whiskey tasting in Scotland at the crack of dawn. Fun aside, what is an experience that has had a profound effect on you?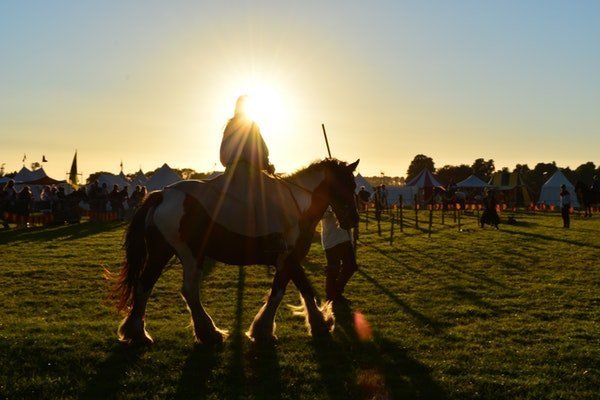 It actually wasn't a travel experience. When I was first launching Equitrekking a few years ago, my mother passed away. It was sudden and unexpected. I was actually in studio in New York City recording the narration for our pilot episode of Equitrekking, and when I came out to take a break, I saw all of these missed calls from my neighbors in Myrtle Beach.
I left the studio and New York immediately and got to the hospital in South Carolina in record time to find my mother was already gone. It changed my life.   My mother had a true passion for life and was so creative. I know she'd want me to experience the most from life and pursue what I love. The whole experience taught me at a young age that life is short. I was just starting Equitrekking and losing her made me want to go for it even more and pursue my dreams.
What is one of the places you've been to with Equitrekking that you definitely want to go back to someday?
I've been to Ireland three times now and would go back again in a heartbeat. I love the people, the villages and cities, the horses, the pubs… I don't love driving on the wrong side of the road, but I've gotten sort of used to it. Just remember to definitely get that rental car insurance if you go. Those stone walls are really close to the road.
What is your favorite equestrian vacation you've discovered so far that you'd recommend to The Travel Belles?
Well, you can tell that I love Ireland and you can never go wrong there, because there are so many great places to ride. The Ring of Kerry is awesome, the Medieval Village Trek on the Cooley Peninsula, Castle Leslie… but I have to say that I fell in love with a place that not a lot of people visit. Cappadocia, Turkey is one of my favorite equestrian vacation destinations and travel destinations in general. You can ride horses from village to village and through these amazing geological formations called fairy chimneys, visit underground cities and eat really tasty food made with fresh ingredients. Everything has such flavor!
We stayed in a cool little pension where they served dinner at night in a cave and there was authentic, live local music. I've been back twice and look forward to returning. You can choose to ride horses and non-riders can hike, hot air balloon or bike.
How do you pick where to go for Equitrekking? And where are you going next?
We've filmed 33 episodes now, in diverse locations including Jordan, Turkey, Iceland, Hawaii, Uruguay, Costa Rica, Alaska, Quebec, California and beyond. We choose based on the time of year that we need to film, where we've gotten good recommendations from fellow travelers and viewers, and of course what makes sense for our budgets. We're looking at Peru, France, Florida, Australia and Mongolia for the next season, which we should have finalized in the coming weeks. Our new season with Jordan, Uruguay, Great National Parks, Great American Ranches, Alberta and Turkey is starting now on PBS stations.
What do you do for vacation? Or is there such a thing?
I'll tell you. It's been a little while. In January, we launched a new company, EquitrekkingTravel.com, which features exceptional equestrian travel and equestrian vacations. We partnered with Virtuoso travel agent, Julie Snyder, and have lots of special trips all over the world to ride horses with many of the people you've seen featured on our TV show. I've been working hard to develop this new venture and on the production of our new season of TV shows.
What we try to do is to tack on extra days if we can in different places that we film. For instance, we spent last Thanksgiving in Seville, Spain, and I didn't miss turkey at all. We drove to Portugal to see the southern coast, ate tapas and drank sangria, and just soaked in the culture of Seville, one of my favorite cities. We tacked on time after filming in Hawaii too. I can't complain!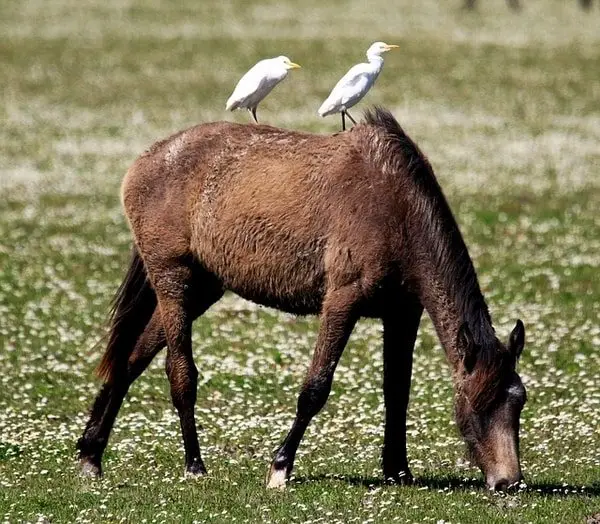 I have a teenage daughter who rides, and you and I spoke a while back about the importance of riding to you when growing up. What is it about the special relationship between a girl and a horse?
For young girls, besides instilling responsibility, confidence, trust and compassion, horses grant something special that I can't describe. Riding and being around horses can take you away from what's going on around you and empower you in a good way. I know that I felt that when I started taking riding lessons at a young age. I also know many fathers and mothers who'd rather have their daughters at the barn than out with boys, so I guess that's a benefit too. ; )
I love the Winston Churchill quotation: "There is something about the outside of a horse that is good for the inside of a man." It's something that I can't totally explain, but is so true.
Thank you so much Darley for being such an inspiring interview for our first Portrait of a Belle!
Equitrekking's fifth season of high definition episodes on PBS is underway, taking viewers on global travel adventures in South America, the Middle East, Europe and North America. To find out when the show will be aired in your area, visit PBS.org and type in your zip code. Also, be sure to follow along with Darley on her adventures on Twitter @DarleyNewman.
Equitrekking Travel Wyoming Ranch Vacation

Header Photo by Jennifer Murray
Pin For Later