A woman who lived under the Tuscan sun in the early 1900s
The villa and beautiful gardens at La Foce in Tuscany. An Italian nobleman for a husband. The stuff of dreams for many a Travel Belle.
But Iris Origo's life was no fairy tale. She endured war, loneliness, grief and privation during Italy's troubled 20th century. Through it all, she wrote enduring classics of English-language literature about her much-loved country.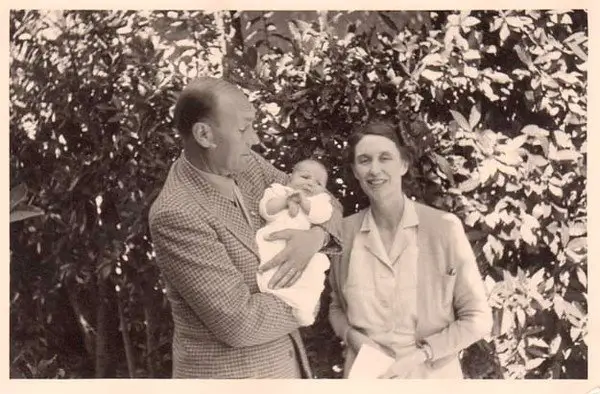 Iris was born in 1902 in the Cotswold village of Birdlip. Her American father Bayard Cutting came from a family grown wealthy from shipping, land development, and sugar beets. Her mother Sybil was the daughter of an Anglo-Irish peer who had served in Disreali's government and had tried to help Oscar Wilde flee the country before his trial.
Sybil was beautiful and charming but given to crippling bouts of hypochondria. Bayard, by contrast, was such a sunny optimist that as the tuberculosis he'd contracted before Iris' birth tightened its grip, he professed gratitude for the "opportunity" to focus more on the diminishing activities he was still able to pursue.
When Iris was a child, the family traveled widely in search of a climate suitable for Bayard's health. California, St. Moritz, Switzerland and Tuscany were all home at various times, with the latter proving a favorite. Alas, her father died when Iris was seven.
During the war Iris kept a diary, buried in a tin box in the garden when she wasn't actively writing in it.
Bayard's dying wish was that Iris is raised free from "nationalism." He had encouraged Sybil to settle neither in England nor America, but rather in the large English community in and around Florence. These wealthy and highly-cultured expatriates spent days writing, painting, designing gardens and gossiping over tea and scones in the shade of the olives and potted lemon trees.
Sybil, Iris and their Irish maid "Doody" were set up in grand style in the Villa Medici in Fiesole, just outside Florence. Once settled, the three of them set about touring the Italian countryside and the Mediterranean countries beyond. As Caroline Moorehead puts it in her book Iris Origo, Mistress of the Val d'Orcia, wherever they went Doody "could be seen stumping after Sybil, through Grecian temples or Egyptian bazaars, clutching all that might suddenly be needed, a hot-water bottle perhaps, a folding stool, some smelling salts. … If they were camping, Sybil would stroll off looking for adventure, taking Iris with her. They would return to find Sybil's tent put up or her room prepared, clean linen sheets and cashmere shawls on the bed, tea prepared, medicine-chest opened, and possibly the aroma of roast chicken wafting across from the kitchen tent."
This idyllic life was disrupted by World War I but returned to its old ways shortly after the Armistice. The Florentine English community took little note of a rabble-rouser named Benito Mussolini.
Iris was courted by many but her eye fell on the handsome, gentlemanly illegitimate son of an Italian count. Antonio Origo was well-liked by the foreign community, but Sybil had doubts and the couple were required to endure a long engagement. Those doubts may have been justified, as both Iris and Antonio subsequently had affairs. Iris fell deeply in love with an Englishman she had met before her marriage. Over nine years, the lovers met only seven times but exchanged more than 2,000 letters, until Antonio's discovery of the extramarital relationship put an end to it.
What kept Iris and Antonio together was love for their son, Gianni, and for their new home. Located in the barren crete senesi, the clay hills in southern Tuscany's Val d'Orcia near the Tuscan town of Montepulciano, La Foce's 15th-century villa had been long neglected when the Origos bought it in 1924. The tenant farmers were poor and their children uneducated. Antonio set about improving agricultural practices, while Iris opened a school. Working with an esteemed garden designer from Florence's English community, Iris and Antonio arranged to bring water to the estate. Soon wisteria, roses, and tulips flourished.
Iris wrote of gardening that she loved "its continuity, and its cruelty, and its hopefulness." Her life in Tuscany could be described in the same words.
Tragedy struck when seven-year-old Gianni died of meningitis in 1933. He was buried at La Foce in a grave lined with lavender and cedar boughs.
World War II flooded over the Italian peninsula, bringing misery and destruction to Tuscany that can be difficult for today's visitors to imagine. When the Allies invaded, La Foce was overwhelmed with refugees and escaped Allied prisoners. The Origos helped where they could without drawing undue attention from the occupying Nazis. They gave food and shelter to the partisans and starving refugees. The villa was then commandeered by the Germans, so Iris, Antonio, their one- and four-year-old daughters and a party of refugee children fled down the corpse-littered road to Montepulciano. La Foce was shelled but not severely damaged. The farmhouses on the estate were looted and the land was strewn with mines.
During the war Iris kept a diary, buried in a tin box in the garden when she wasn't actively writing in it. When the conflict ended and La Foce had been restored, Iris turned the diary into the book War in the Val d'Orcia, published in 1947 to great acclaim. Other books followed, including The Merchant of Prato, a meticulously-researched account of the life of 14th-century Tuscan businessman Francesco Datini.
Iris and Antonio remained married for 52 years until his death. She lived until 1988. Her daughters Benedetta and Donata still run La Foce, which is open to visitors. More information about the estate, which includes a bed and breakfast and a restaurant, can be found at www.lafoce.com.
Iris wrote of gardening that she loved "its continuity, and its cruelty, and its hopefulness." Her life in Tuscany could be described in the same words.
*Photos: Iris Origo in the public domain, La Foce courtesy of www.lafoce.com
Pin for Later