Jessica Orquina, former commercial airline pilot
Travel Belle Jessica Orquina started flying planes as a teenager. As an adult, she turned her hobby into a profession, working first as a flight instructor and then as a commercial pilot and member of the U.S. Air Force Reserves, where she was the only woman in her squadron. These days she spends most of her time on solid ground as a marketing professional in Washington D.C., but she took some time out to tell us all about her days as a pilot, her favorite places to visit and why McDonalds is an invaluable resource when traveling.
Was there any particular experience that got you interested in aviation?
My dad used to bring me to the airport on Sunday mornings when we were kids, and he got us breakfast at the little local airport restaurant – to give my mom some time without little kids running around. I think that probably had something to do with it.
You first flew a plane when you were 13. What was it like?
I'll admit, I did get a little airsick, but I really enjoyed it. You know, I had never driven a car at that point, so I didn't have a preconceived notion of what it was going to be like. I think people who drive first are like, well it's going to be like driving your car but in three dimensions. For me, the challenge came later when I had to learn to drive a car, which was like flying an airplane, but you had one less dimension to work with.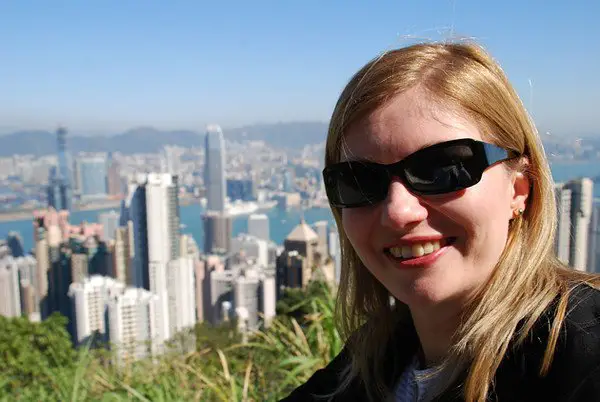 What did your friends and family think of you making flying your after-school activity?
Well, I always had rather different interests so it really didn't shock them. … They kind of always expected me to be interested in stuff that was, you know, out there.
…On one of my first flights [with American Airlines], one of the flight attendants asked me why I became a pilot. I said that I wanted to travel for a living. And she looked at me and asked why I didn't become a flight attendant. I looked and she was like, wow that would've become a really good idea [laughs]. I had worked as a flight instructor in college and then I went into the military because to get hired by a major airline is challenging and there's a lot of competition.
But I credit my parents. They never put limits on me and it was one of those things where, if I were interested in medicine, it was automatic that I was to consider being a doctor. The idea of being a nurse probably wouldn't have even crossed my mind.
In all my travels, I don't think I've ever seen a female pilot or captain on my plane. Did you ever feel like you were in a man's world?
Almost every day I went to work. You know, when I was working for American, the majority of the people sitting in the captain's seat were Vietnam Air Veterans. And a lot of them would remind me on a daily basis that I was in a man's world.
And in the Air Force Reserves, the majority of the people I flew with had been flying together since Vietnam. … I was not really put in a position where I could have a long-term military career, because I didn't fit the mold and there were a lot of people who were not ready for someone who didn't fit the mold.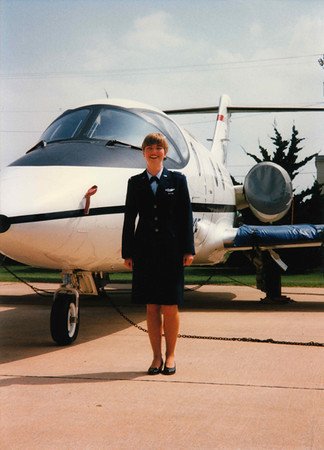 When you were working for American Airlines, did you have a favorite destination to fly to?
London. Definitely. When I worked for the airline I'd sometimes just go there for the weekend.
As an airline pilot, you get to fly for free, so if I didn't have plans on a Friday night, I'd go to the airport and if there was an empty seat, I'd go over for the weekend.
So what are your favorite things to do and see in London?
One of my favorite things to do is to go to lunch at the little cafes at Neal's Yard, which is near Covent Garden. I loved to go there and have lunch, read a book and relax. I also love the British Museum. My routine used to be to go to lunch and then walk over to the British Museum for a few minutes.
… One of the things that I loved about my job was that I had an opportunity that no one else had, or very few people, in that I'd have 18 or 24 hours in a city normally. So it's little snippets of time, but you still can see a lot of a place if you're going every few weeks. I'd always try to take advantage of that.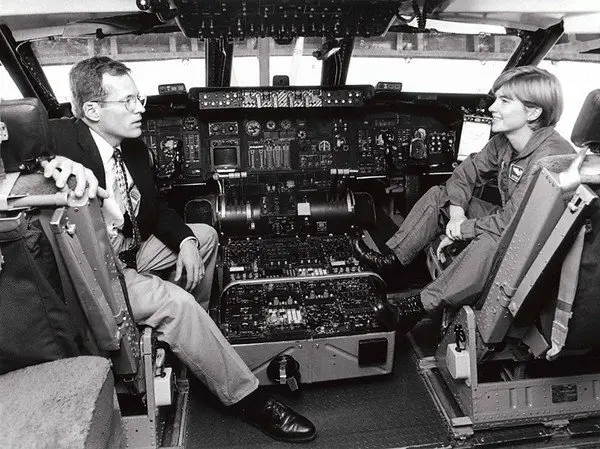 And your job with the Reserves, what exactly did that entail?
Well, I flew a C5 Galaxy aircraft, which is the huge, four-engine cargo airplane that they can haul buses in. So with that, I did a lot of international flying to Europe and out to Hawaii and even down to New Zealand, Canada, the Caribbean, Puerto Rico a lot. I used to go to Spain, Sicily, Germany, all the major U.S. bases overseas. Normally I would fly once a month or so with the reserves and then the rest of the month I'd fly for the airline.
I imagine some of our readers have a fear of flying. As someone who knows aviation, what would you say to them?
Well, what I used to always tell passengers is that it's very safe. It's safer than driving a car. The one thing that normally gets people nervous is turbulence, and we describe that to people by saying that air is like water. When you go in a boat, whether you're on a river or in the ocean or on a lake, if there are waves, it's bumpy. It's the same thing in the air; the wind is the waves. Instead of flowing water, you have flowing air. So it's just like a boat and you ride the current. It's not something that's dangerous and it's not going to make the airplane have any issues – it might spill your coffee but other than that it's not going to create any issues.
Then, you know, the people that do the job are highly trained. When I flew for American, depending on what type of route or airplane I was flying, I would go back to get a refresher training and test at least once every nine months, if not more often.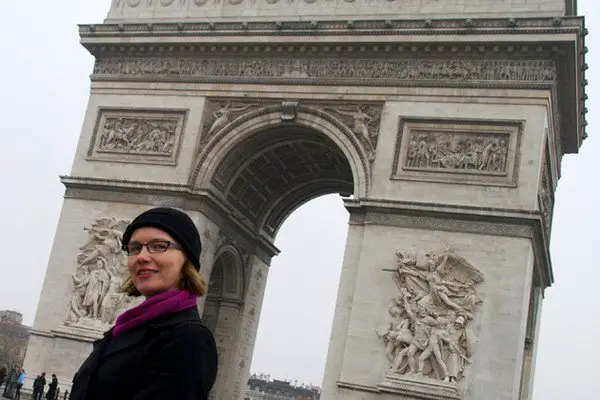 Is there anything else you would like people to know about you and your experiences flying and traveling?
I think the one thing that's important about travel – whether you're someone who has the opportunity to travel a lot like I did when I flew or if you only have limited resources and time off – experiencing a different country, or even a different area of the country you live in, I think travel gives all of us a better understanding of the world.
I think it would probably lead to a more peaceful future if everybody was required to spend some time in a different culture and learn that not everybody is like the people in their town, state, city, whatever it might be.
It has definitely changed my perspective on the world and politics and the whole way life is. … You learn a lot and you realize that there are differences and that that's something that makes the world a better place.
Other than that, wherever I am, I always use McDonald's for a clean restroom. I don't eat there. I just use the restroom.
Pin for Later