The Cotswolds, so named for their abundance of natural stone, are an Area of Outstanding Natural Beauty that lie between rural Gloucestershire and Oxfordshire in the UK. They're celebrated for their stunning scenery and natural beauty.
Full of rolling hills, spacious fields and picturesque villages, the Cotswolds are within easy access of London, and are just a 60 minute drive from the famous Stonehenge monument. If you love nature, and want to step out of the bustling Cities, it's clear to see that you should make the Cotswolds a part of your next trip to the UK.
The area stretches along a length of over 140km, and there are many sights to consider visiting, so it can be difficult to know where to base yourself and what to spend your time doing.
This guide, written by a local, aims to narrow down the region and highlight the best things to do in the Cotswolds
1. Take a hike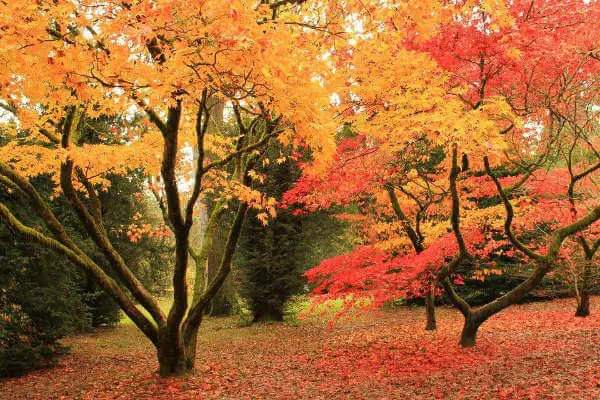 There's no shortage of stunning walks and trails to get lost on all over the region. For a gentle stroll, The Lakes at South Cerney provide a peaceful way to spend the afternoon, as does Westonbirt Arboretum near Tetbury. Fancy something a little more strenuous? You could try taking on the 33km 5 Valleys Walk, or do part of the Cotswold Way National Trail.
2. Drink tea in Broadway
What's more British than a good cup of tea? Take up residence in a café in Broadway, one of the most beautiful towns in the UK, and enjoy a beverage or cream tea. Afterwards, take a wander through the town and admire the architecture- the chocolate box buildings and honey-coloured stone won't disappoint!
3. Find links to Harry Potter in Gloucester Cathedral

Did you know that Gloucester Cathedral was used as a location in the filming of the Harry Potter films? Notable scenes, including Mrs Norris' petrification and the troll hunting were filmed here. As well as this, the likes of Doctor Who and Sherlock have also graced the historical building. Regular tours around the crypt, library and tower are available at a small cost, however entrance is free and you can wander freely around the Cathedral without a guide if you wish. Donations are appreciated.
4. Discover the tales of Beatrix Potter
Her children's books are legendary, and many of us have heard of 'The Tailor of Gloucester', a story said to be Beatrix Potter's favourite that she'd written. Situated in a little alley in the shadow of Gloucester Cathedral lies the Tailor of Gloucester museum, where visitors can learn about the life of Beatrix Potter and the history of the true story that inspired the book. Entrance is free, however there are plenty of cute souvenirs to buy if you wish to support the volunteers that manage the museum. This is an easy additional activity to combine with Gloucester Cathedral above.
5. Try Winstones ice cream on Minchinhampton Common

With a history dating back to 1925, the older generations in the Five Valleys Area of the Cotswolds may well remember Albert Winstone riding around town selling ice creams on his bike. Now a national favourite and award winner, you can still sample the delicious dessert in its original manufacturing location on Minchinhampton Common near Stroud. The view stretches for miles, and with over 30 flavours to choose from you may be tempted to visit more than once!
6. Try your hand at celebrity spotting
In recent years many popular celebrities have moved to the local area, perhaps lured by the peace and quiet and stunning scenery. Could you bump into Jamie Dornan- Mr Grey himself- or Liz Hurley, Jeremy Clarkson, Hugh Grant, Kate Moss, Patrick Stewart or Kate Winslet, all of whom have homes in the area? Perhaps it's unlikely, but it shows that the area is worthwhile to visit as so many notables call it home.
7. Meet the wildlife

If you love getting up close and personal with nature, there are plenty of opportunities to be introduced to local feathery and furry inhabitants. For beautiful birds, the Slimbridge Wetlands Centre is where it's at, as well as Prinknash Abbey Park. For something more exotic, Cotswold Wildlife Park is the largest privately owned zoological collection in the UK, and it is home to everything from goats to giraffes, lemurs to lions.
8. Soak up British culture in a traditional Country pub
There are dozens of quaint Country pubs that are brimming with character and cosiness all over the Cotswolds. Whether it's a locally brewed beer you're after, hearty meals or a five star gastro-pub, you can find somewhere that ticks the box. Some recommendations are the Gumstool Inn at Calcot, and The Weighbridge Inn who are famous for their incredible 2-in-1 pies.
9. Get lost taking photographs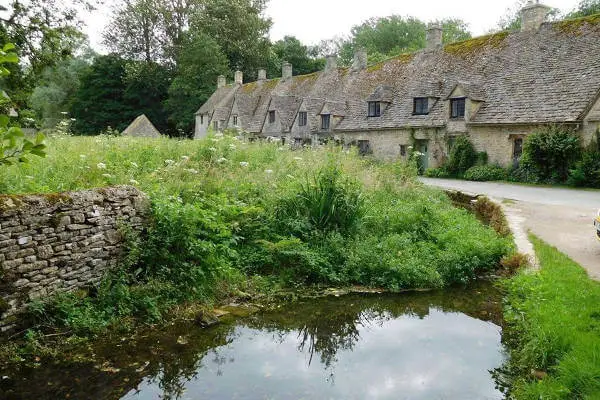 You could turn up to almost any Cotswold town or village and find something worth photographing. Bibury is striking, and it's where you can find Arlington Row, one of the most photographed streets in the area. It also has a lovely fishery, and The Swan is a great place to grab a drink or meal. Other beauty spots include the villages of Blockley, Snowshill and Stanton.
10. Rococo Gardens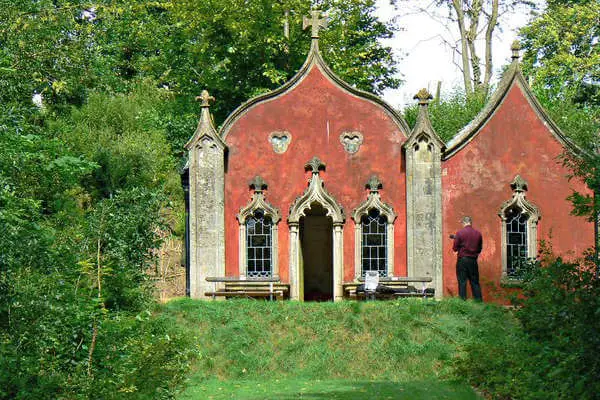 Located in Painswick, nicknamed the Queen of The Cotswolds, the Rococo Garden is full of historical significance and delightful greenery. You can easily spend several hours wandering around the gardens, enjoying the nature trail and maze. Entrance is £7 per adult, and please bear in mind the Gardens are closed from 1st November – 9th January each year.
With all these lovely things to do (and more!) in the Cotswolds, it's easy to see why people choose to spend several days exploring the area. We hope you've enjoyed this article and have been inspired to add the Cotswolds into your next trip to the UK.