Italy day trip by boat and train on the Lake Maggiore Express
Last Saturday was the one full day our group of five Travel Belles would have together while staying in Piedmont, Italy.  We had a big day planned and there was a train schedule involved — a Swiss one.
We would be getting on an adorable tourist train that would take us high into the Italian Alps into Switzerland, returning on a ferry boat down the length of Lake Maggiore back into Italy.
Even without the beautiful village, the lunch in Locarno, and the lattes in a sunny town square, we're totally talking Travel Belle crack.
I efficiently use the experience I had already acquired driving us to Domodossola. (That was the automobile part.)
Centovalli Railway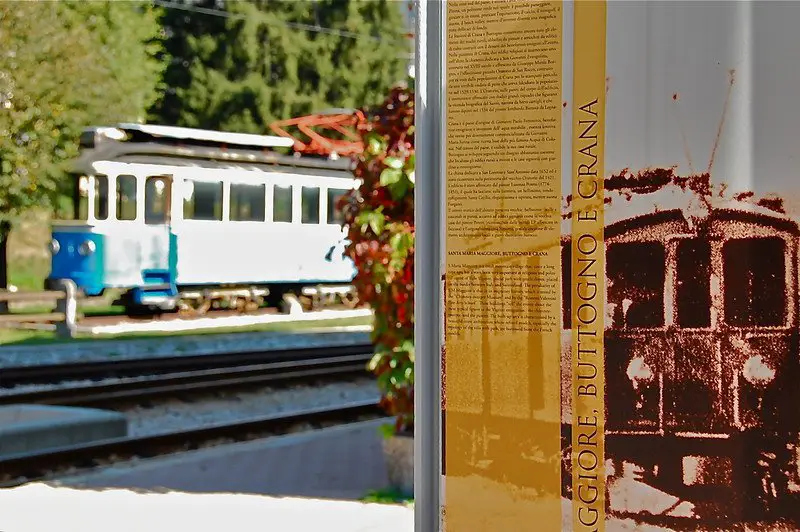 For us the Centovalli (translation: 100 valleys) Railway portion of our scenic train ride, starts in Domodossola, Italy, and ends in Locarno, Switzerland. Looking at a map you can see that it is really only a short distance between Point A and Point B,  but the train ride takes one and a half hours. We're talking about Alp distance here.
Houses that time seems to have forgotten pass by the window. Tiny vineyards that have recently been harvested are in backyards, and geraniums in window boxes dazzle in the sunlight against stone facades, sometimes colorfully painted and sometimes not.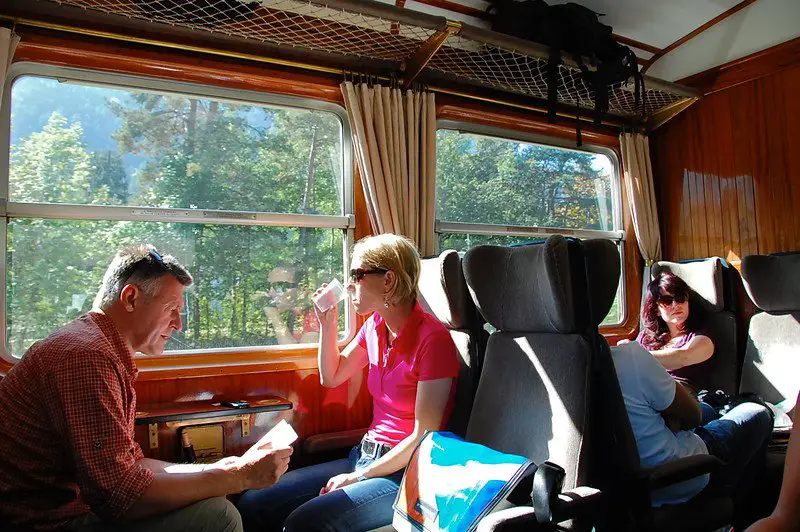 A mix of architectural and other cultural details give a sense that you are indeed in a space where two cultures meet, then slowly give way to each other depending on which direction you are traveling (this "Italy day trip" can also be done in reverse from Locarno). Pine and chestnut forests alternate with villages that seem perilously situated on the side of mountains.
For the minutes-long duration of one-stop in a village that sits on a small plain among the jagged peaks, a small boy stops playing with his stick. He watches us with the same curiosity mixed with awe that I imagine a small boy would have anywhere who had a train running through his backyard.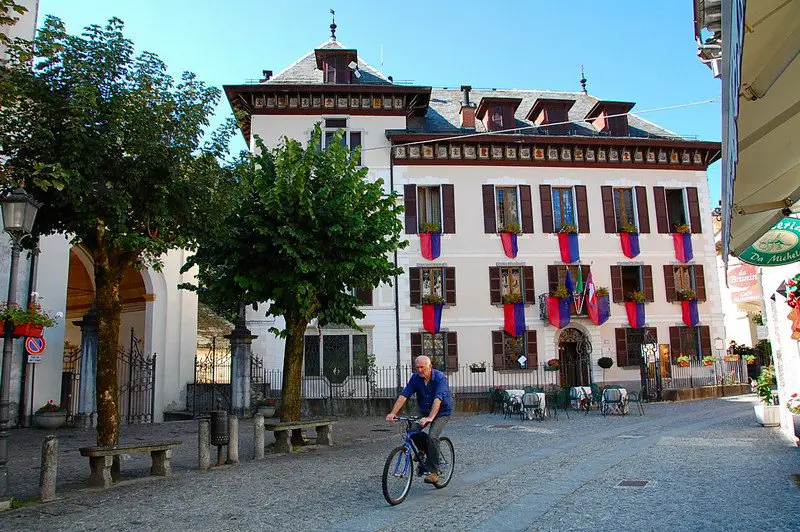 Except for one peak in the far distance in this southernmost section of the mighty Alps, there isn't any snow yet. In the spring and during most of the summer months, waterfalls are formed by the melting snow. For now, they are just violent strips not yet worn smooth that cut through this otherwise lush area.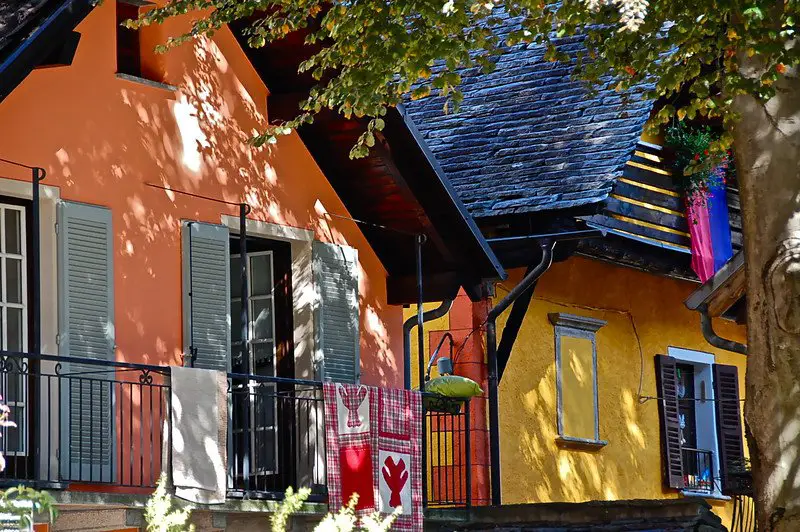 A Stop in Santa Maria Maggiore
Santa Maria Maggiore, Italy, features a combination of Italian and Swiss elements.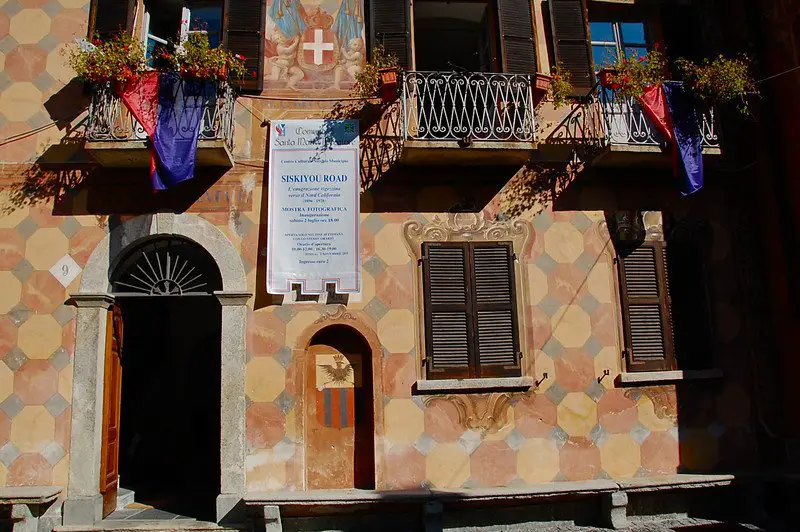 The village is located in the middle of the Valle Vigezzo (another name for the Centovalli)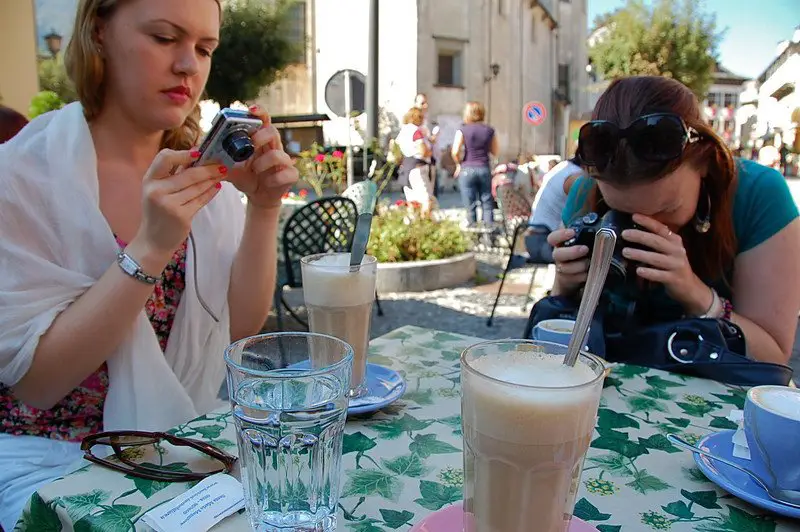 We wander, sip lattes and click cameras.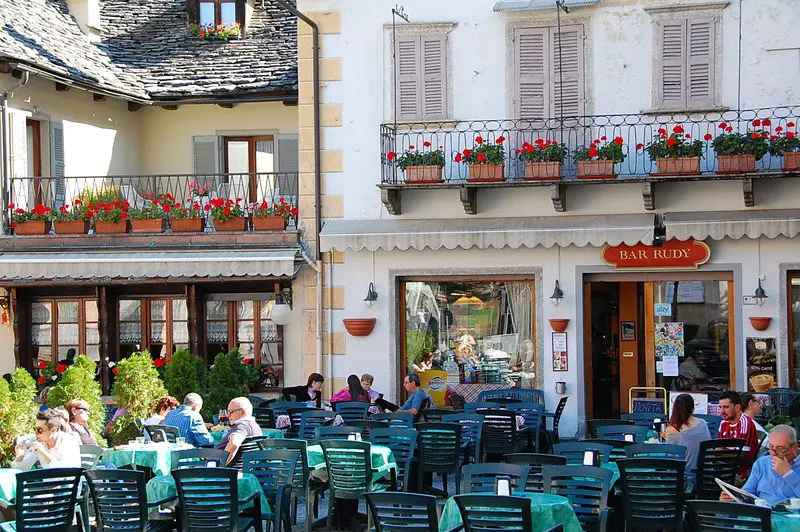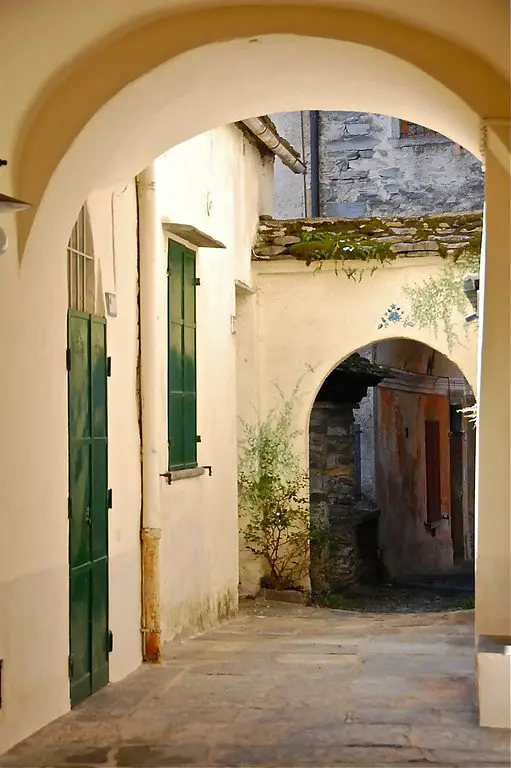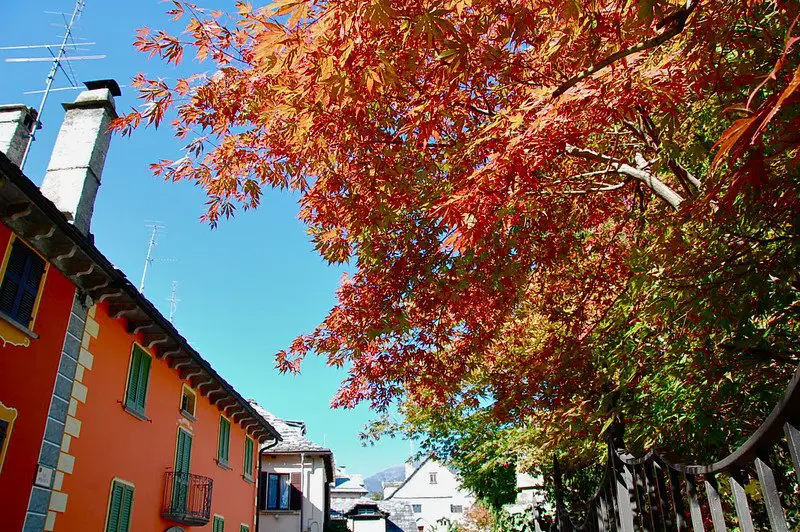 Except for some Japanese maples planted around town, San Maria Maggiore Leaves are just beginning to turn ever so slightly.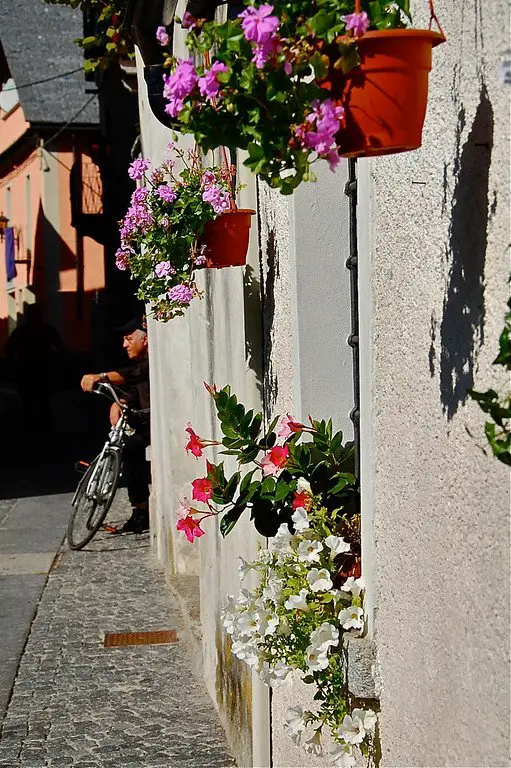 There are cute old men with bikes.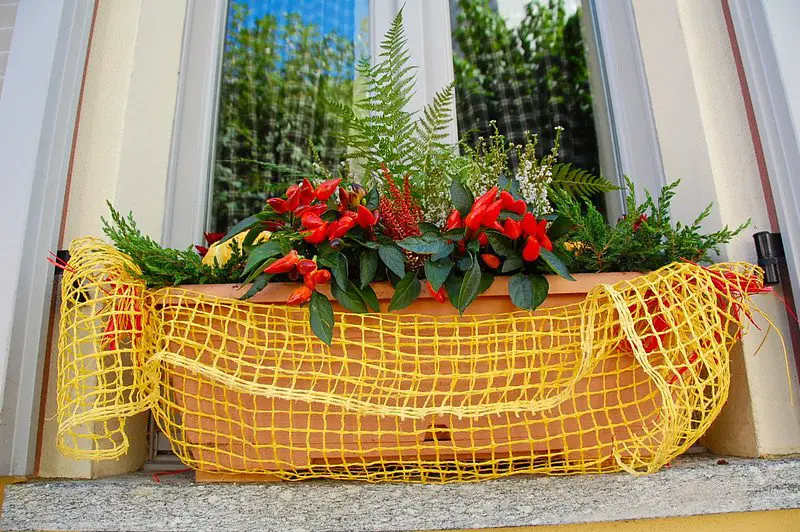 … and lots of flowers.
Next stop: Locarno, Switzerland
Besides crossing the border, I can tell we are in Switzerland. Everything at the train station is color-coordinated. The bench, the bus, and the station's roof are all a deep sky blue. We have our passports with us, but no one checks them.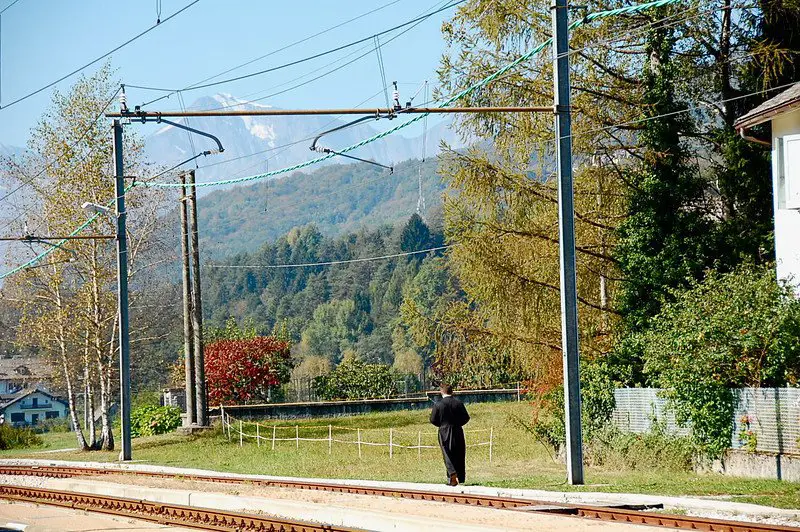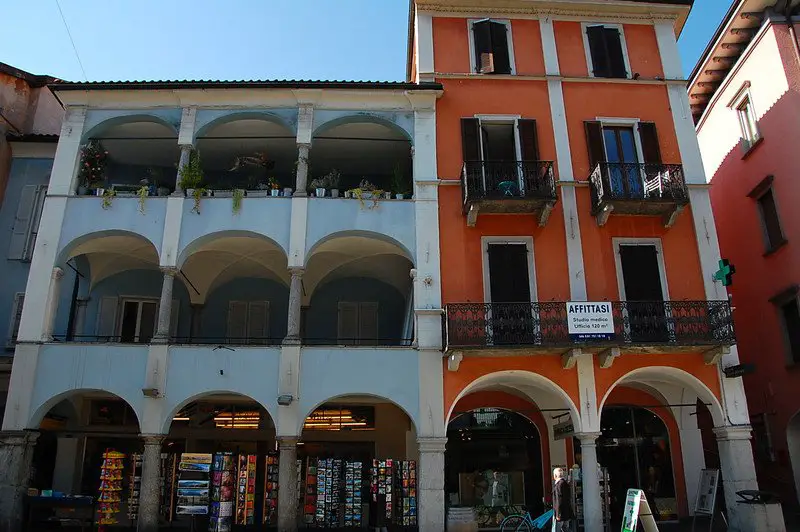 Locarno's buildings are a rainbow, some old, yet orderly; others seamlessly running the gamut all the way to modern and pristine. Occasionally I look up at one and realize that a particular building isn't old at all, but has been designed to blend in with the integrity of the existing structures.
I make a phone call home in the most beautiful phone booth I'd ever seen: not lick of graffiti and soundproofed! (sorry, no picture)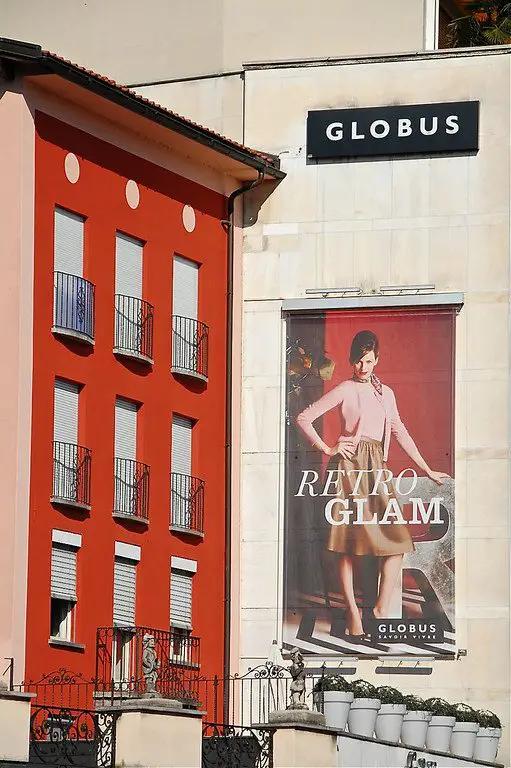 Before getting on the three-hour boat back to Italy, of course, we have to eat lunch.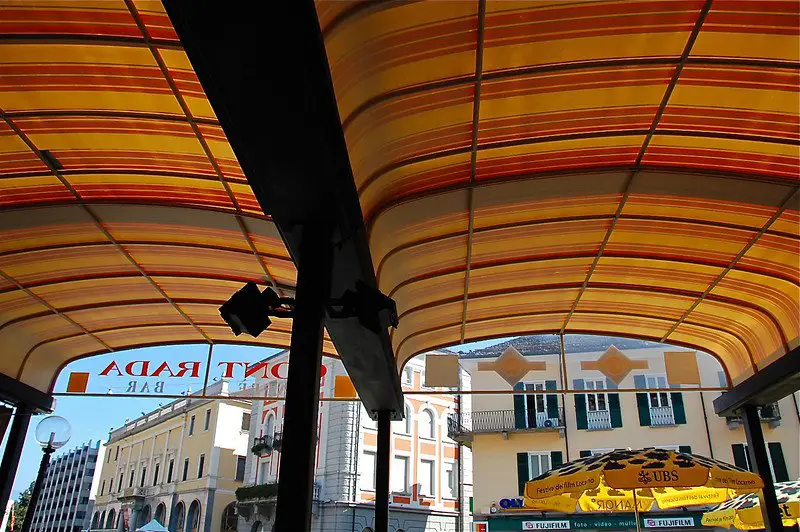 … and maybe some other stuff.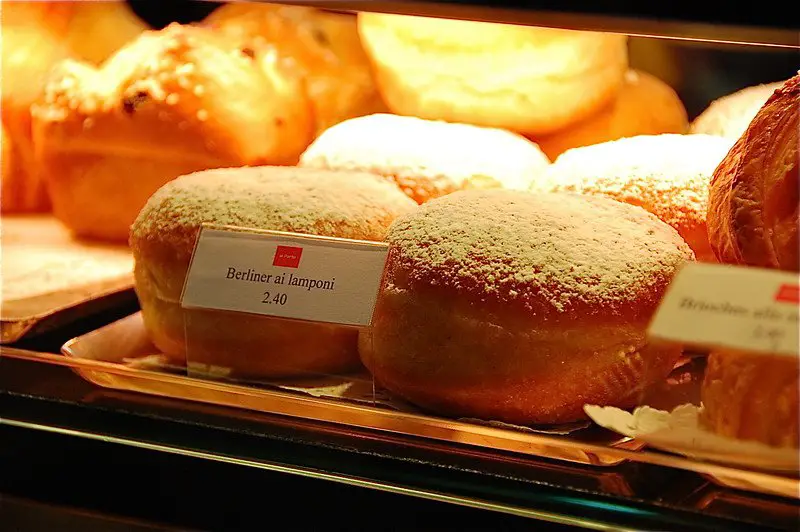 The Boat Ride on Lake Maggiore (my favorite part of our Italy day trip, because who wouldn't love this most romantic of the Italian lakes!)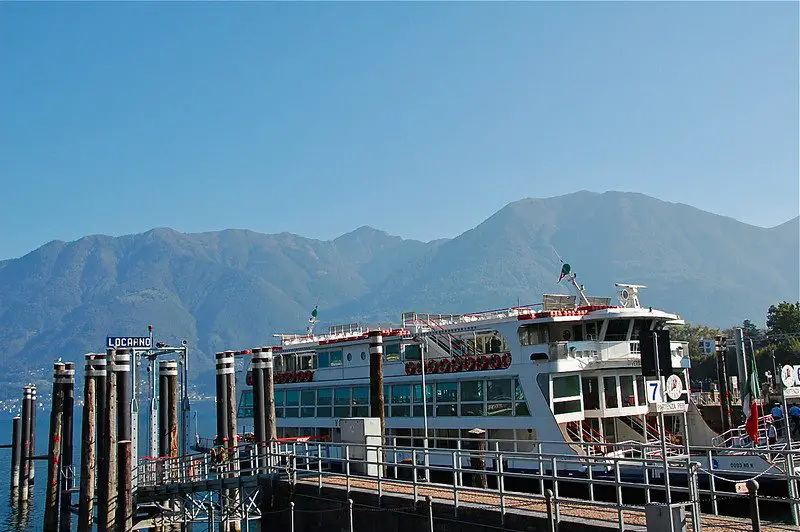 The boat from Locarno to Stresa takes about three hours, moving along at a just-right leisurely pace.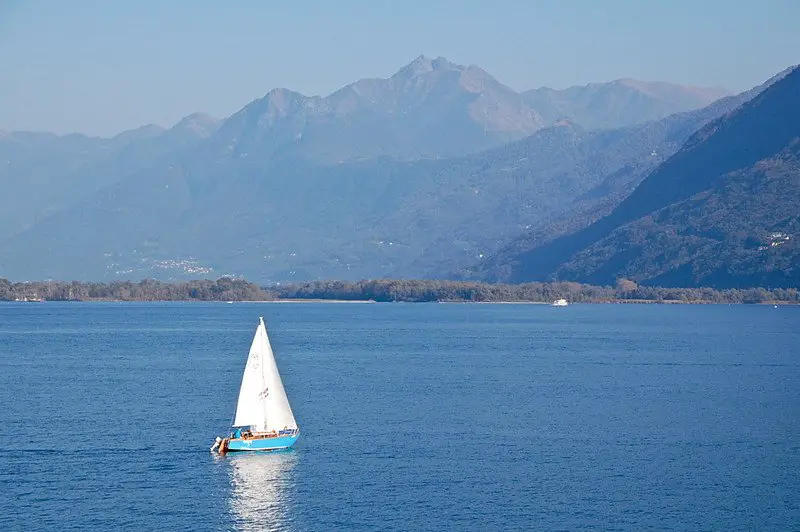 We spot sailboats…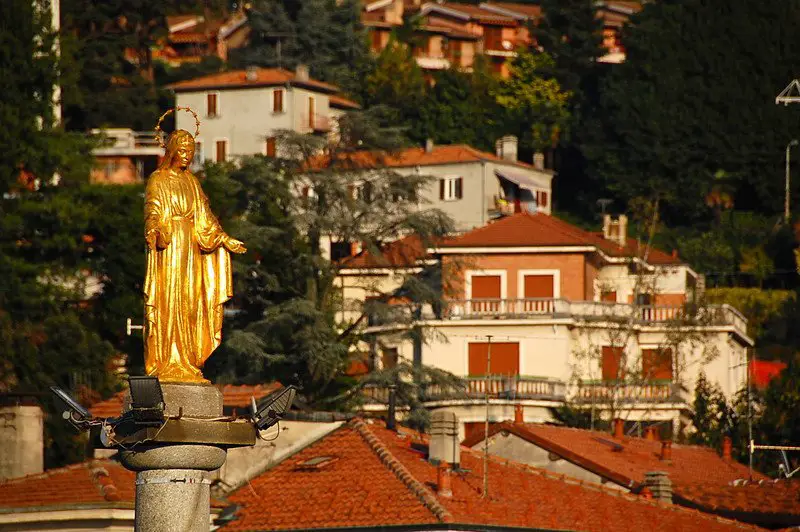 …and duck into quiet villages.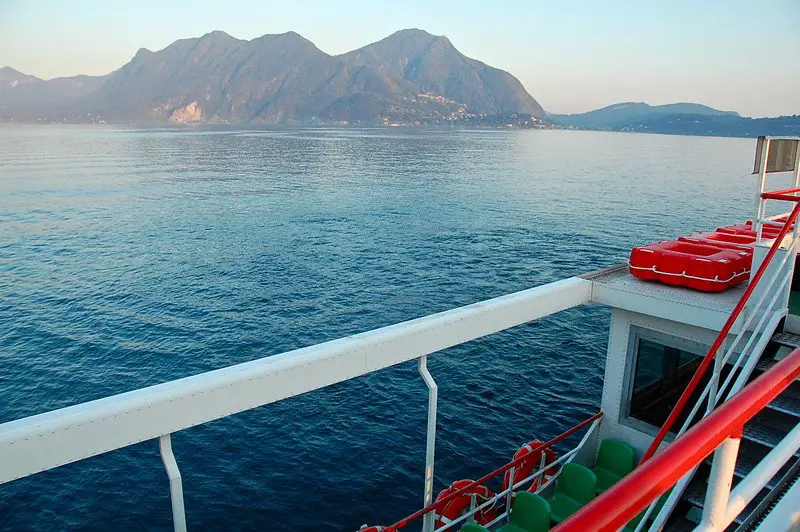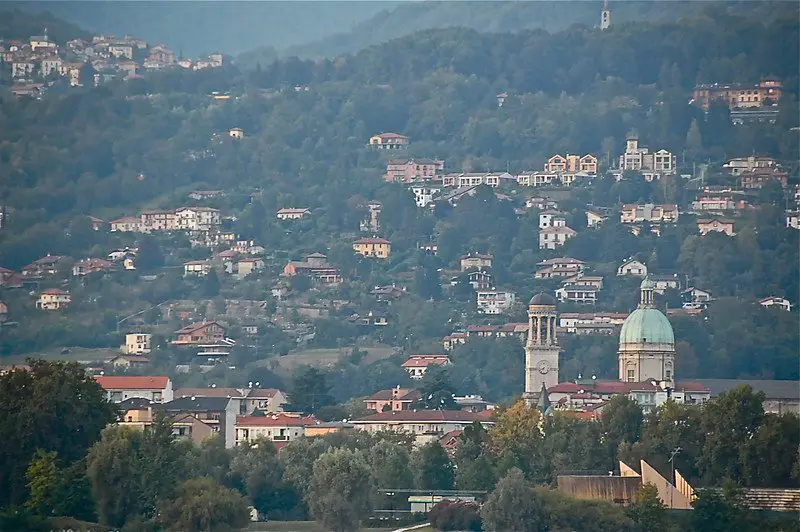 … and surprise,  click cameras some more.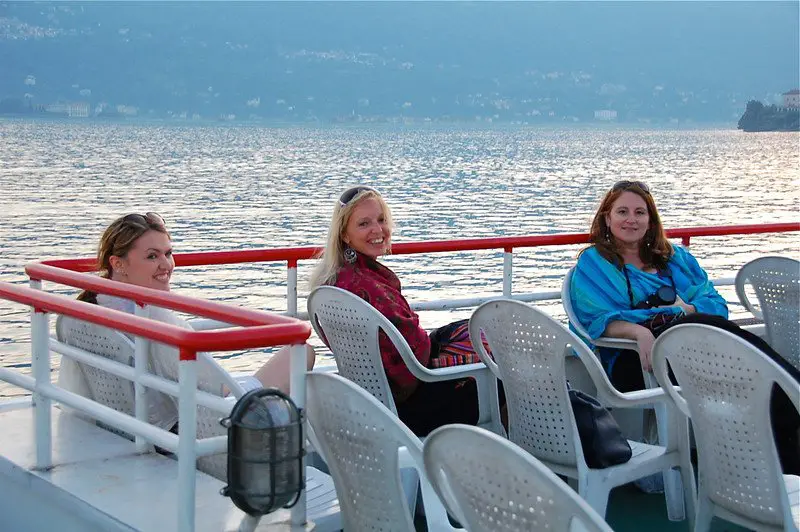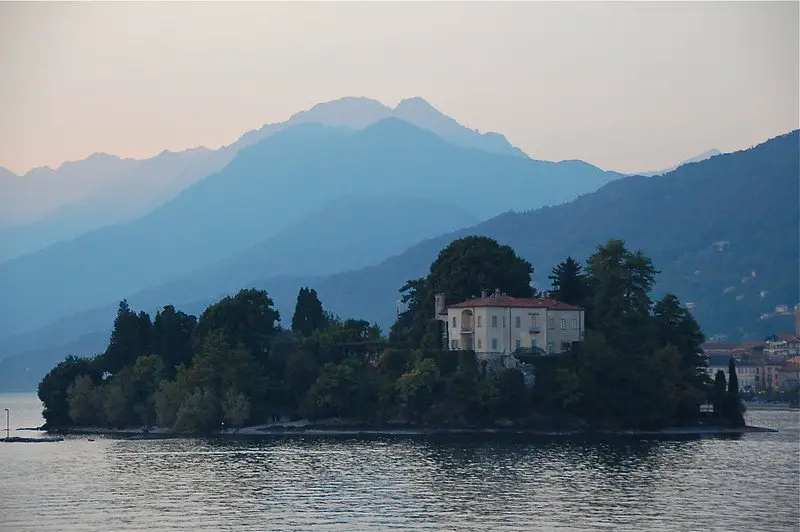 We spy castles.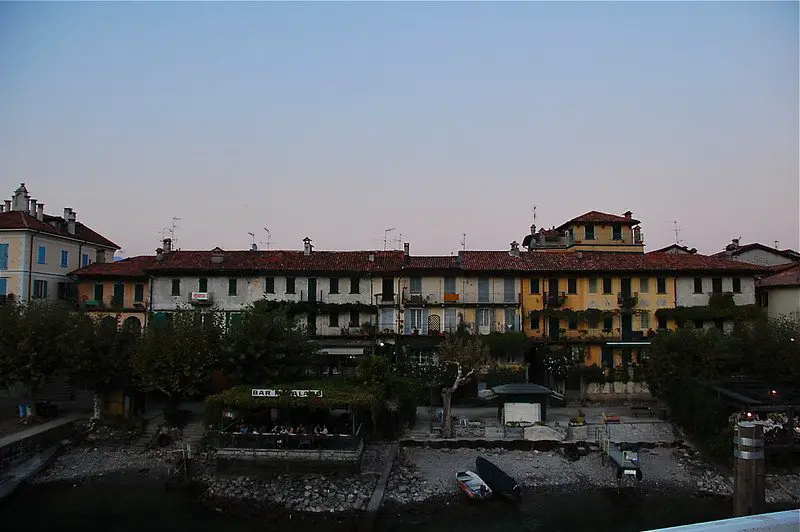 Almost back to Stresa where we will catch the train back to Domodosolla, we pass Isola Pescatori, one of the Borromean Islands.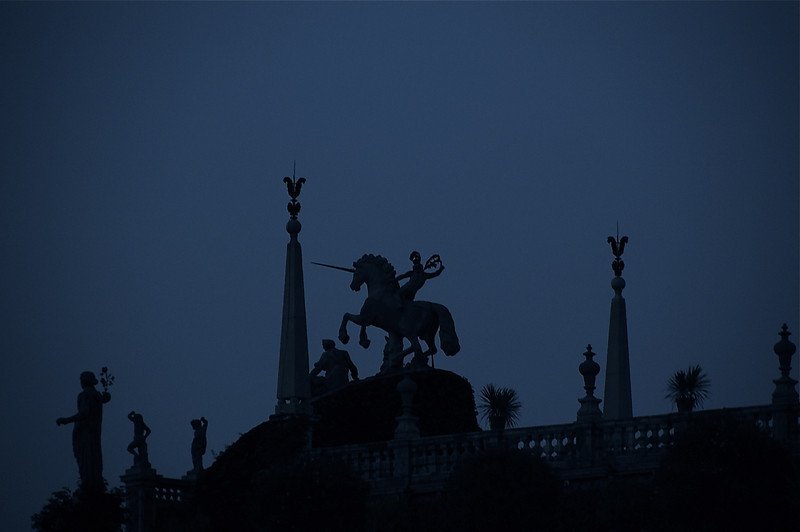 Just as it is almost completely dark, one of the last things we see is a unicorn atop the gardens of Isola Bella. (which I will tell you about on another day)
For more information: Lago Maggiore Express website
* All photos by and property of the author
Pin for Later