Natural Beauties in Queensland, Australia's own Sunshine State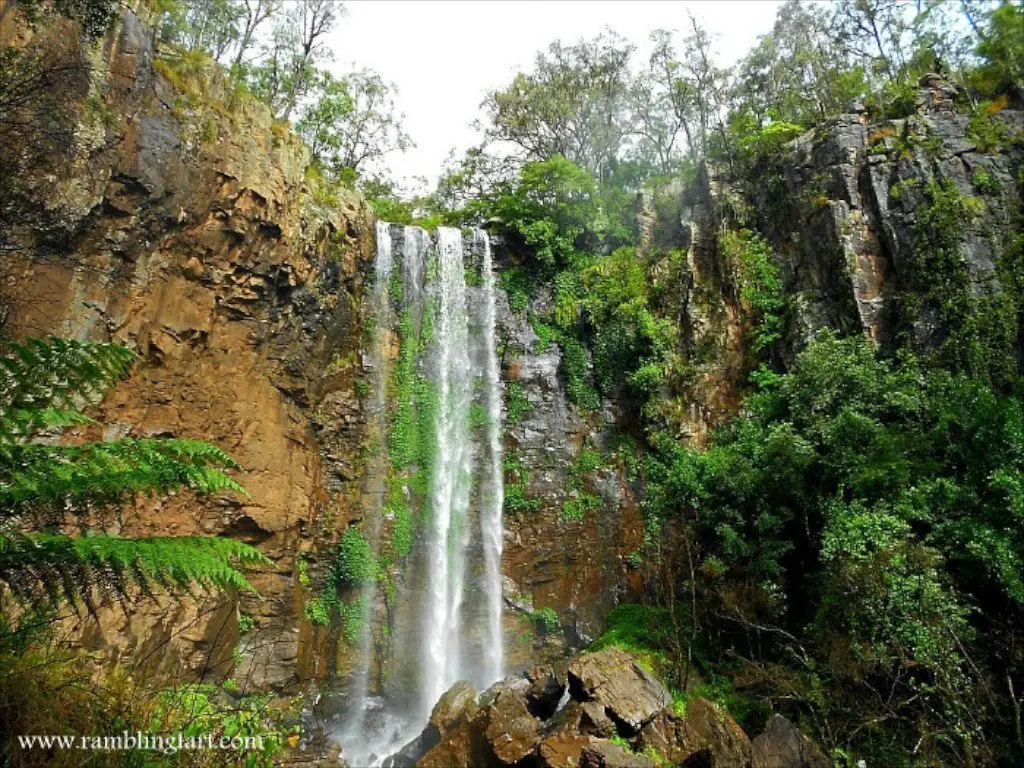 Americans may think of Florida when they hear of The Sunshine State, but here in Australia our Sunshine State is my new home of Queensland. It is a truly beautiful region with warm, sunny days even in the dead of winter with some of Australia's most stunning national parks.
For folks living in the Northern Hemisphere, Queensland is a great escape during the dark, cold winter months since summer here is from December to February.
One of my favorite Queensland destinations any time of year is a UNESCO World Heritage, Main Range National Park, near Killarney. It's about two hours west of Brisbane and only thirty minutes from nearby Warwick, making it an easy day trip from either place.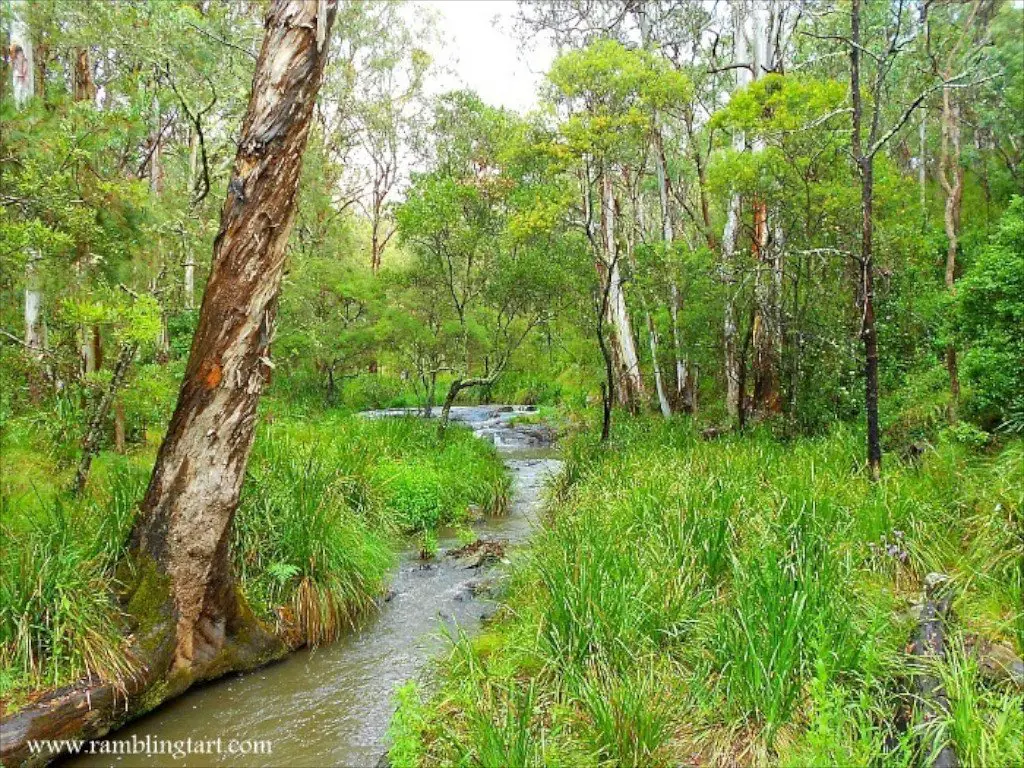 Main Range National Park covers almost 30,000 hectares and is a great place for bird-watching since it's home to the seldom-seen Albert's Lyrebird, black breasted button quail and the eastern bristlebird. It's also a place for gorgeous drives, awe-inspiring mountain vistas, and one of the most spectacular sites I've seen here: Queen Mary Falls.
Fed by Spring Creek, the 40-metre waterfall is like something out of a tropical fairytale, and with free entry and free parking, it is a must see place for any frugally minded traveler with a penchant for natural beauty.
The Queen Mary Falls are reached via wide, easily navigable trails that wend
through lush rainforest
and typical Aussie bush. Along the way are rest stops and numerous lookouts for fabulous views of the thundering waterfall.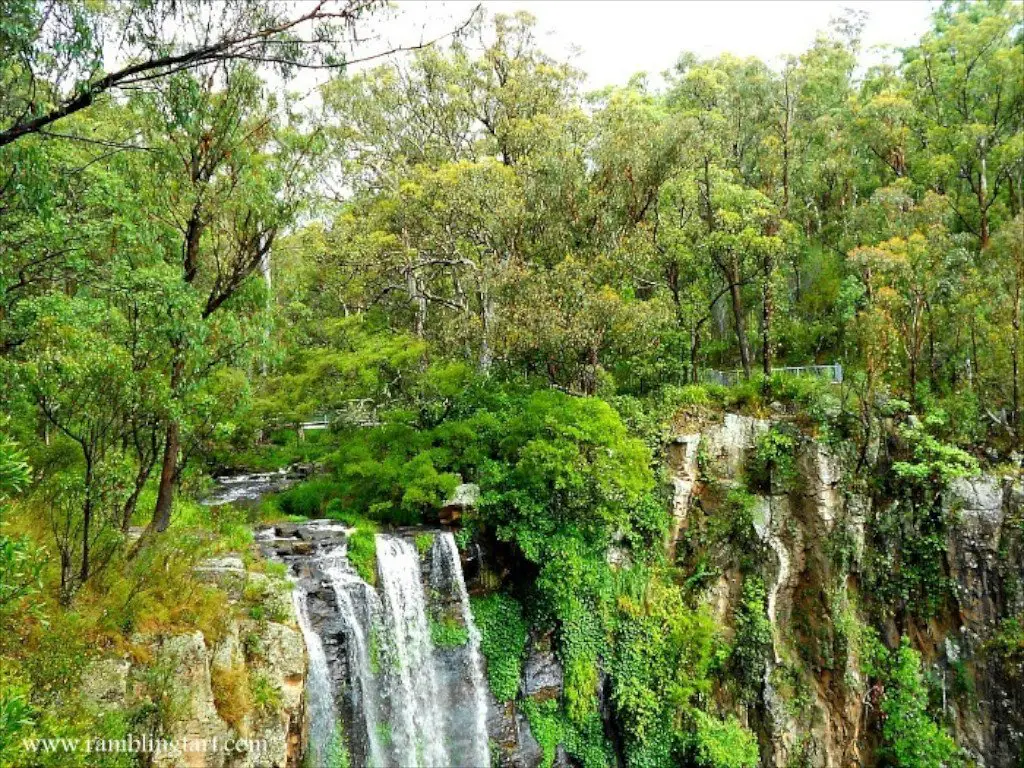 The hike to the falls is an easy one, but other trails are available for more intrepid adventurers who'd like to explore deeper into this favorite Queensland, Australia, national park. If you do head bush-walking, be sure to keep your eyes peeled for kangaroos, koalas, and cockatoos.
While you're at Main Range National Park, plan to take time to visit nearby Dagg's Falls and Brown's Falls. Staggeringly beautiful in their own right, they are often unfairly overshadowed by Queen Mary Falls and are well worth a detour.
After hiking the Falls, we are inevitably ravenous. For a quick bite we like relaxing at The Falls Cafe over a cuppa and fresh scones, amusing ourselves by watching the wild rainbow lorikeets who seem to love loitering in the bushes near the cafe. For heartier fare, we head up the road a bit to Spring Creek Mountain Cafe for delicious gourmet meals and amazing views of the Scenic Rim.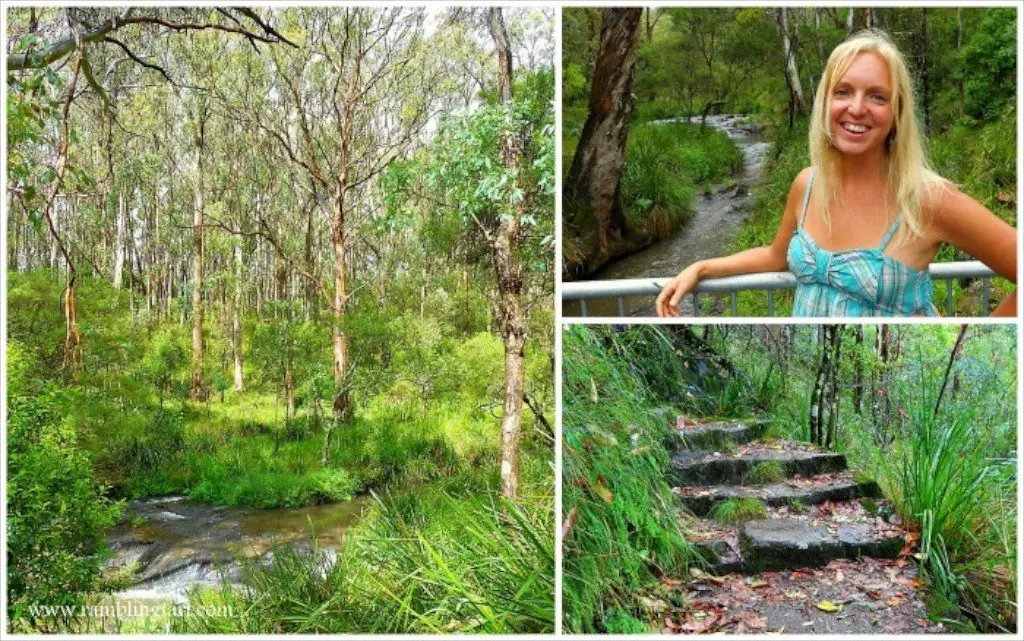 If you'd like to linger awhile instead of just taking a day trip, consider spending a night or two. Inexpensive camping is available at the Queen Mary Falls' Caravan Park. If you'd like to splurge a bit, book one of the lovely cabins at Spring Creek Mountain for accommodation with views of the Condamine Gorge, Wilson's Peak, The Border Ranges and Australia's World Heritage listed rainforest.
Pin For Later