Luzon is the largest and most populous island archipelago of the Philippines. Rich in history and natural wonders, this island also holds most of the country's major cities, including its capital, Manila. In terms of culture, one can describe Luzon as a melting pot of the different Filipino customs from the three main islands of the Philippines. As a result, the island holds a pretty diverse collection of people and an even more diverse culture thanks to its influences throughout history.
There is a cavalcade of popular tourist spots to choose from when it comes to touring Luzon, but if you want a genuinely unique experience, I got you covered there. Due to the lush greenery that blankets the island. These areas are not that well-known yet. Fortunately, that also means that there aren't many tourists to distract you from its beauty.
Hidden Gem Destinations of Luzon
If you want a unique adventure in Luzon that strays away from the mainstream attractions, check out these hidden gem tourist destinations for a truly amazing once-in-a-lifetime experience. 
Itbayat Island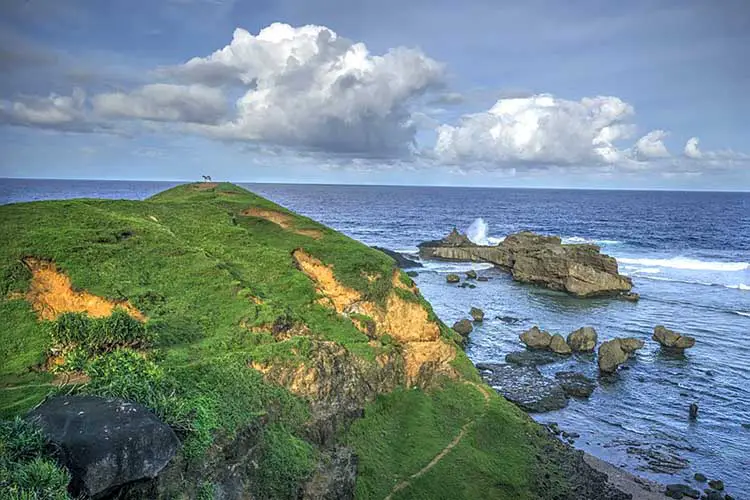 – An Island Paradise in Every Sense of the Word
Itbayat Island is a municipality located in the Northernmost part of Luzon in Batanes. Batanes itself is one of the unique tourist destinations in the Philippines and is a place I highly recommend for those who want to shut off from technology for a while. 
One of the lesser-known destinations in Batanes is the beautiful Itbayat Island. The island is as picturesque as a place can be and offers a vastly different atmosphere from the other Luzon tourist spots. Additionally, the traditional natives of the island have a pretty unique culture that you can fully immerse yourself in as well.
Batanes has always been one of my favorite spots in the Philippines. What it lacks in modern societal conveniences, it more than makes up for with its peaceful environment, fresh air, and lush nature. Itbayat Island encapsulates the beauty of Batanes perfectly.
Are you looking to experience the beauty of Batanes in all its splendor? Then, I recommend you check out this fantastic Batanes Island Private Tour.
Jomalig Island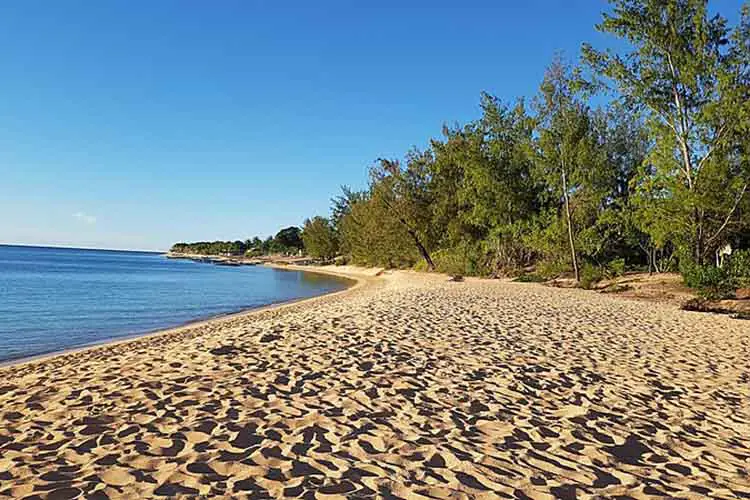 – A Beautiful Golden Sand Beach Getaway
Located in the province of Quezon, which is about 5 hours away from Metro Manila, the Jomalig Island is one of Quezon's best-kept secrets. The island provides visitors with stunning golden hue beaches and sand bars that beach lovers will surely enjoy. 
While the beach is a couple of hours away from Manila and will require one boat ride, it is all worth it as the jaw-dropping beauty of this virgin beach will welcome you with open arms. The island itself has its own interesting legend. Jomalig translates to "kiss," and the lore surrounding this island revolves around the power of love. This is a good place for partners to unwind and relax.
Check out this fantastic Two Day Camping Tour in Jomalig Island for a lovely weekend getaway from the hustle and bustle of the city. You can also try this adrenaline Quezon Province Tour that will take you through several exciting water activities in the province.  
Palani Beach
– A Still Relatively Untouched Boracay Alternative 
I have another beach recommendation for nature lovers out there who wants to bask in the sun and enjoy the soothing sound of ocean waves. Palani Beach is located in Masbate, a hefty 15-hour drive away from Manila.
Alternatively, you can take a 1-hour plane ride from Manila NAIA Airport to Masbate City Airport. Either way, Palani Beach is a bit lesser known in Luzon, which is pretty insane considering it is one of the best scenic natural beaches on the island. 
Not only does Palani Beach offer "Instagram-worthy" pictures with its breathtaking sceneries, but it is also one of the perfect spots to recharge mentally. The beach is also known as a 'Healing Paradise' and offers several amenities that will help you find your 'zen' or center your 'chi' or whatever the term is. 
Vanishing Island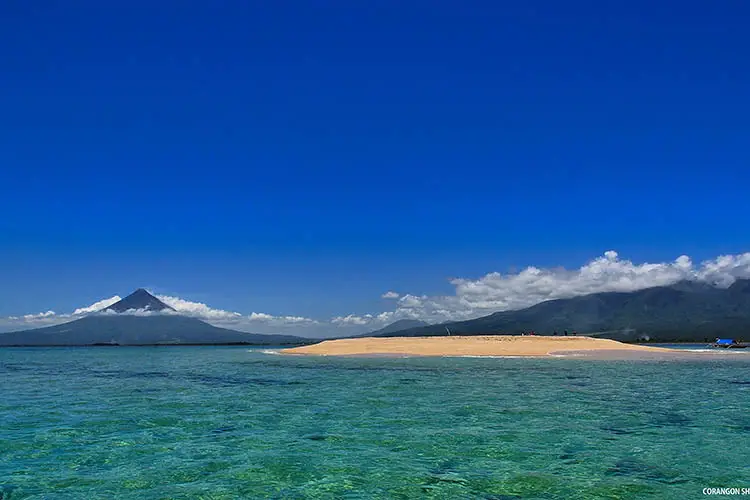 – The Majestic Disappearing Island of Bicol
Albay, Bicol is 3-hours away from Manila, and it holds one of the unique natural phenomena in the world, a vanishing island. Well, the island isn't disappearing in a puff of smoke. Instead, it gets submerged during high tide. 
Since the tide will be the primary factor for your visit to the Vanishing Island of Albay, I recommend you plan your trip accordingly. Generally, low tide in the area occurs from 7 AM to 5 PM, so you pretty much have the whole day to admire the beauty of the island before it gets swallowed up by the sea at sunset. 
Albay is home to several other popular tourist destinations in the Philippines. However, if you want to explore more of this beautiful province, I highly recommend going with the Mayon Volcano Hiking Tour for another genuinely unique experience. 
Maligcong Rice Terraces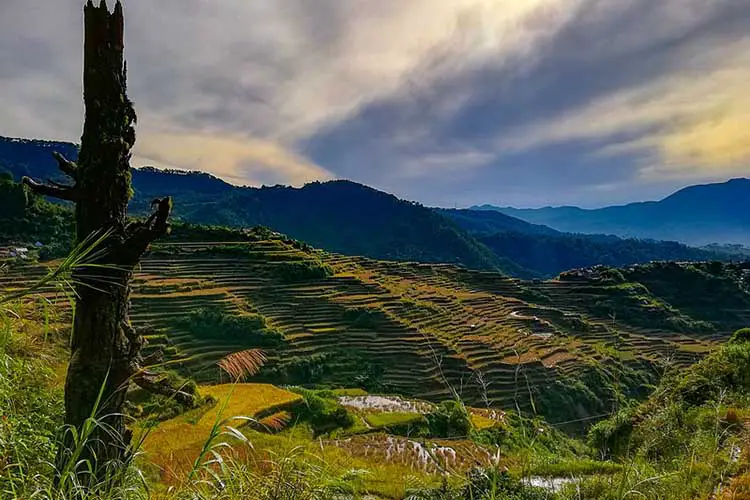 – An Awe-Inspiring Blend of Nature and Human Ingenuity
The Maligcong Rice Terraces is located in the Bontoc, Mountain Province, about 9-hours away from Manila by car or 5-hours from Tuguegarao City. The Maligcong Rice Terraces is one of the unique vistas you can find worldwide. Like the other famous rice terraces in the Philippines, the Banaue Rice Terraces, Maligcong, is man-made by the ancestors of the land's indigenous people. 
Can you imagine toiling the mountainside and creating a terrace so that your people can have a place to plant rice paddies? This shows the ingenuity of humans in adapting the environment to our benefit. 
Going to Maligcong is not much of a hassle from Bontoc as it is only a 30-minute ride away. However, if you want a complete experience, you can also try hiking there, which will take around 2 hours tops. I also recommend you plan your visit between May and July as harvest season in the province.
There is also a lovely four-day tour around scenic spots in the Mountain Province that I recommend you check out. As for Maligcong Rice Terraces specifically, I suggest you plan your visit by finding accommodation in Bontoc, Mountain Province, as that is the nearest hub from one of the hidden gems of Luzon. 
Balayungan Falls
– One of Cavite Provinces Best Kept Secret Waterfalls
Cavite holds several exciting spots for nature lovers. Too many, in fact. So, it is not surprising that some destinations do not get the same spotlight as others. One such hidden gen tourist spot in Cavite is the Balayungan Falls or Pantihan Falls to the locals. Maragondong, Cavite is around 2-hours away from Manila, so it is relatively near the capital. 
Balayungan Falls is a two-for-one tourist spot as it is near Mt. Marami. However, if you want to relax and chill, there are cottages for rent available on the site as well. This beautiful Cavite spot is still relatively unknown, so it's best to enjoy it now when there aren't many visitors around. 
Tubbataha Reef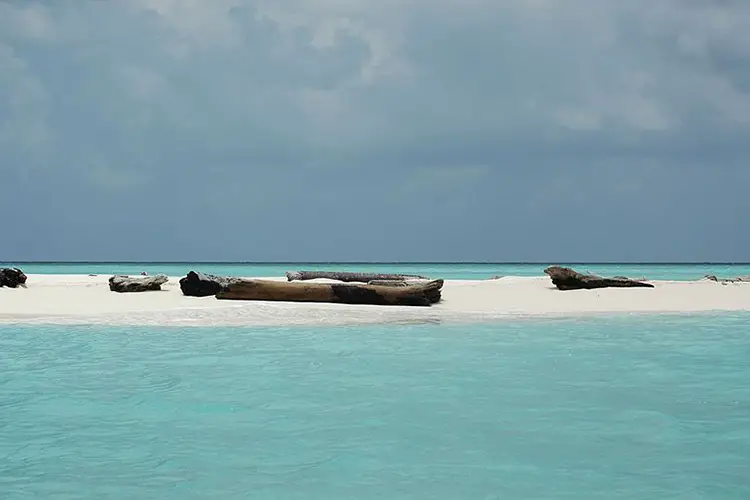 – The Pristine Underwater Kingdom for Scuba Divers
Considered one of the Philippines' best diving spots and is a UNESCO World Heritage Site, the Tubbataha Reef is a marine sanctuary with one of the most biodiverse reefs in the county. This reef is found in Puerto Princesa, Palawan, another outstanding tourist destination in the Philippines with dozens of fantastic activities offered and places to visit. 
The quickest way to get to Tubbataha Reef is to take a plane from Manila to Puerto Princesa. Once you arrive, the Tubbataha Reef is just one of the many beautiful destinations you can visit. I recommend you go with a package tour to get the whole Puerto Princesa experience. 
Moon Garden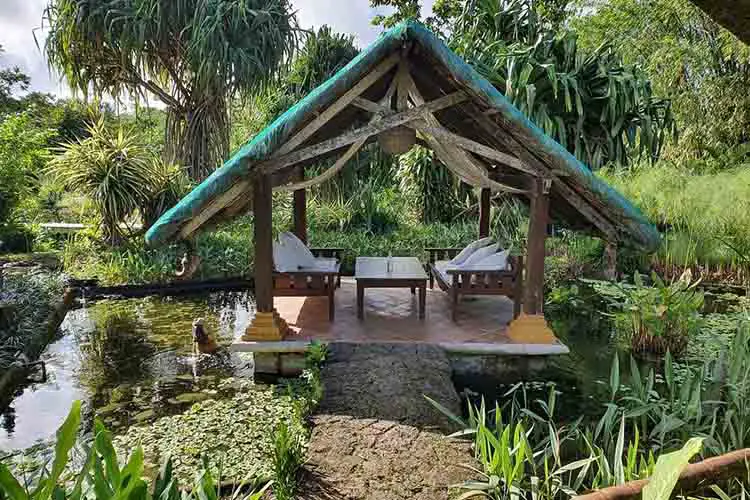 – A Cozy Weekend Staycation
Do you want a comfortable weekend getaway near Manila? Tagaytay is a popular location to do so. One particular spot in Tagaytay City that is just perfect for relaxation is the Moon Garden. The serene and peaceful ambiance is ideal for both physical and mental relaxation. 
The Moon Garden is one of my favorite hidden staycation spots in Cavite. Surrounded by nature and away from the hectic vibe of the city, this lodging is a great place to unwind and rejuvenate the body, mind, and spirit. 
After relaxing here, you might want to check out the other interesting spots in Tagaytay City as well. This place is one of the top tourist destinations in Cavite, so you might as well make the most out of your stay.
Callao Cave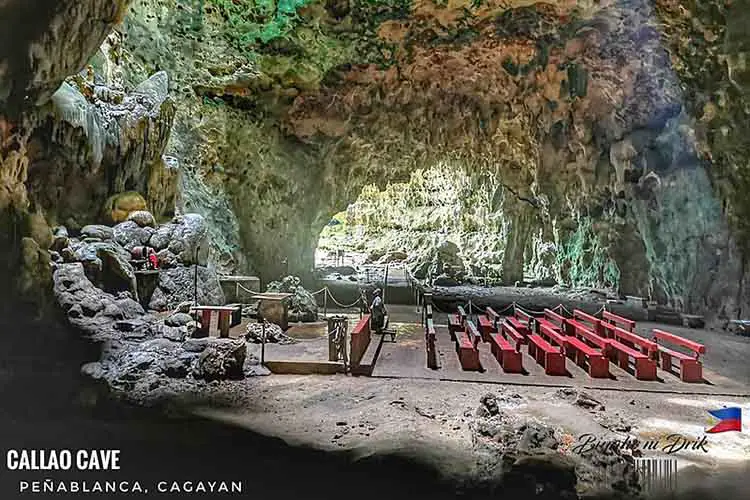 – A Jaw-Dropping Church Within a Cave
Callao Cave offers one of the more unique experiences that you can find in Luzon. Located in Peñablana in Tuguegarao City, Cagayan Valley, this cave's most prominent feature is a chamber/altar with a natural skylight. At the right time, the skylight gives that particular section of the cave an almost mystical ambiance. Fair warning, though, you will need to climb a 180 step stairway to get to the entrance of the cave.
Cagayan Valley is a 9-hour drive away from Manila. Alternatively, you can opt for a plane ride to Tuguegarao City Airport, which only takes about 50 minutes. The small church found within the cave is its main attraction. Also, Callao Cave is where the oldest fossilized Homo Sapien remains were found, which is stated to be 67,000 years old.