When in Paris, here are 5 of our favorite reasons to look up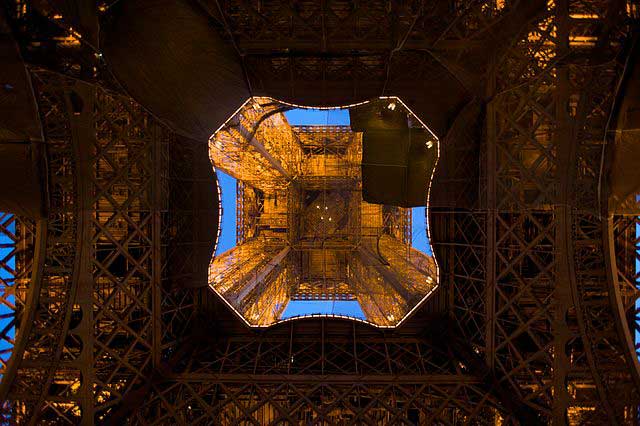 When we go to Paris we are determined to climb almost every flight of stairs we can pay to go up. This is understandable: We climb them all because that is what we do. We come bearing Nikons, Canons, and Panasonic. Once there we take pictures of each other at the pinnacle of every famous Parisian monument we can conquer.
Everything about Paris is so grand, it's impossible to soak it all in. First, there are the museums, monuments, views, and even restaurants; then there are the off beat locations, and department stores, all regularly out-granded by their own structures. It's hard to remember to look up when you are searching for the Venus de Milo or studying Monets and Renoirs. Oh, look, some more Belle Epoque! We know it's easy when faced with all this grandness to remember to look up.
Here are five reasons to remember to look up next time you're in Paris. These are places where it is worthwhile to crane your neck for longer than it is comfortable and running the risk of getting a crick. Grab a seat if you can. Heck, lay down on the floor or ground if you want. Photographers do it all the time, and I know you've got a camera.
1. Saint Chapelle
This prime example of French High Gothic architecture with its delicate beauty is best visited in the middle of a sunny day. Everyone looks up here. Basically, it's a wide open room and many people not quite knowing what to do with themselves after a few minutes, usually mill around then leave. We highly advise taking a seat and staying a while.
2. Printemps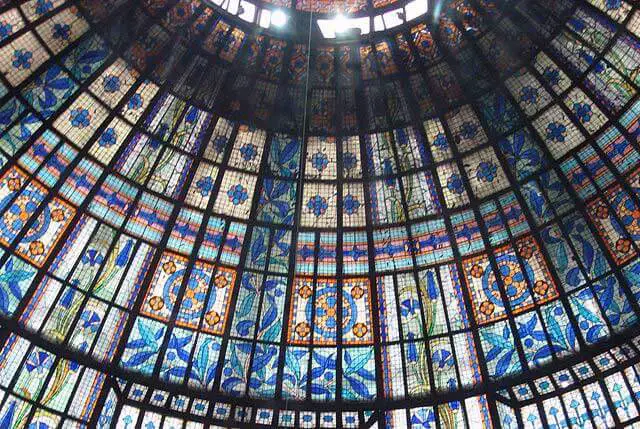 With 45,000 square meters of space dedicated to all things shopping and luxury, Printemps is a different kind of pilgrimage. Watching women trying on scarves during lunch hour is the perfect introduction to a favorite French pastime. It is well worth a visit just to have a cup of coffee under the magnificent dome at Cafe Flo.
3. Ceiling at the Paris Opera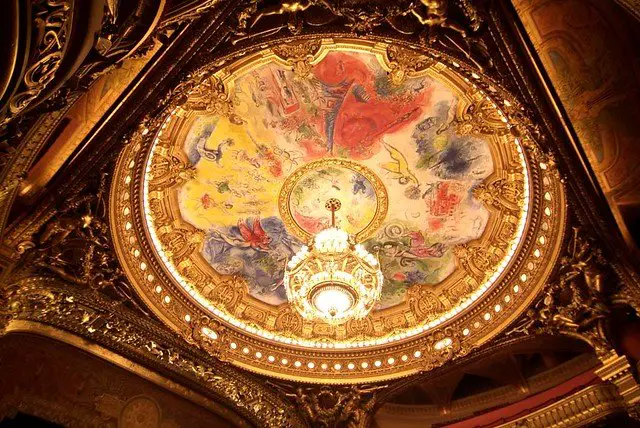 The ceiling by Russian born French painter, Marc Chagall, was commissioned by the French government in 1963. When it was unveiled to the public in 1964, it is said that even the harshest critics of the non-traditional project "fell silent."
4. Eiffel Tower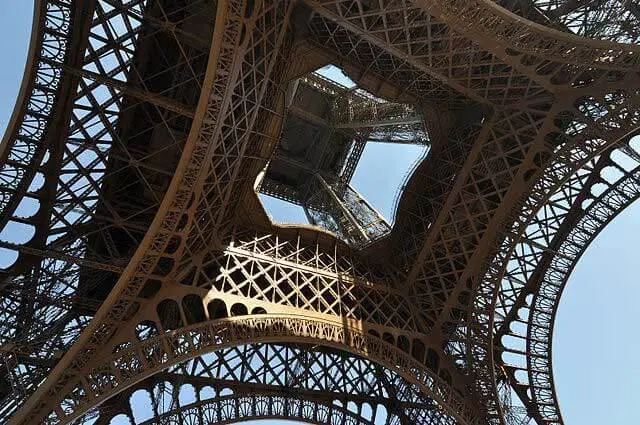 The massiveness of the Eiffel Tower is best seen and felt directly underneath. I always encourage people I'm traveling with do this. I love how the tower looks different every time, not to mention how people react when looking up.
5. A fifth reason can be found in the Louvre.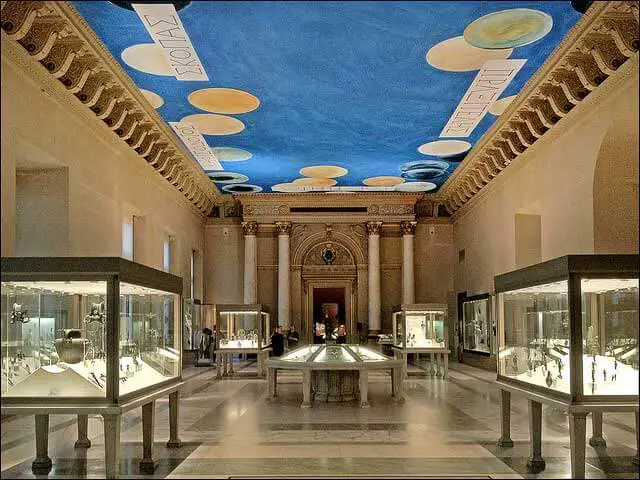 This past March the new ceiling in the Salle des Bronzes by American abstract expressionist, Cy Twombly, was unveiled. The huge canvas titled, "The Ceiling," is part of the Louvre's efforts to show the works of contemporary artists alongside more classical pieces.
photos: scarletgreen and OmarOmar  Dalbera 
Canal St. Martin: A Break from the Ordinary Sights of Paris
Chocolate and Creativity found in the Dordogne Valley
Prehistoric Europe in Tautavel, France
Pin For Later