A beautiful little village in Dordogne that sells chocolate shoes? Sarlat is my idea of heaven on earth.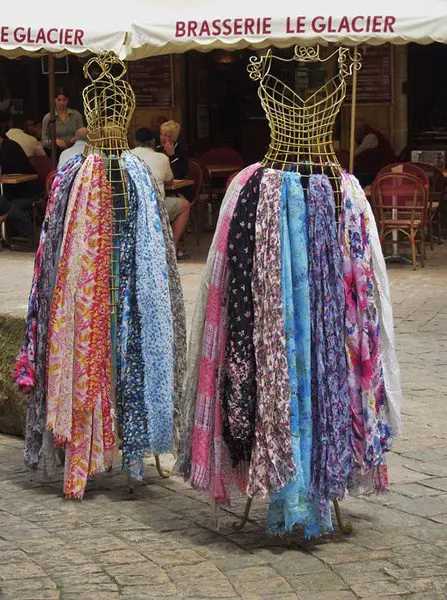 In France, pleasure is taken very seriously, and nowhere more so than in the town of Sarlat in the Dordogne Valley. I knew as soon as I arrived that this was a place made for a Travel Belle; a town founded on the good things in life. I walked down a narrow cobbled street, flanked on either side by medieval buildings, now functioning as shops selling the delicacies of the region.
Even the window displays were beautiful, like works of art, and the produce was to die for. Fine wines, walnuts, foie gras and truffles, these shops trade in sheer, unadulterated delight. I did not see a single item which looked mediocre or even ordinary; everything had been produced and selected with quality and care.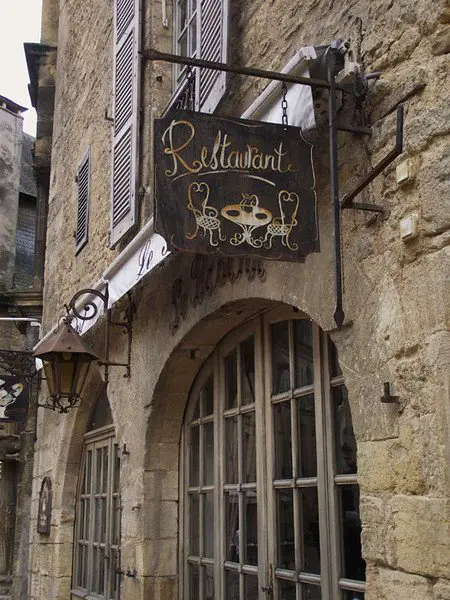 This philosophy was not limited to the produce on sale, but also extended to the town itself. Every corner I turned presented a new photo opportunity. It was like wandering through a romantic painting with the May sunshine casting a mellow light onto the golden stone of the buildings.
This was once the home of a famous philosopher Étienne de La Boétie, a friend of Montaigne, and it shows. Creativity flows everywhere. Even shopkeepers are artists, creating unique and wonderful displays for their products. My favourite was the use of wireframe mannequins to drape colorful scarves from to make them look like skirts.
I had lunch at a small but charming restaurant with red-checked tablecloths. Exquisite plates of food – tender duck with perfectly cooked vegetables – were accompanied by the best local wine, quite a statement in this region. After a heavenly dessert of fresh strawberries and cream, it was time for a tour of the town with a very witty guide. He brought the historic streets to life, describing the sights, sounds and smells of day-to-day life as well as the cataclysmic events. Once we had been completely immersed in his stories, we were left to our own devices and I happily wandered around, popping into shops here and there, but mainly enjoying just being on the streets and soaking up the atmosphere.
Just as I thought that Sarlat couldn't get any better, I found myself outside a chocolaterie and of course, I went in. Macaroons in a rainbow of colours hung in clear baubles in the window, while huge slabs of chocolate, ready to be cut, diffused an irresistible aroma around the shop. Then I spotted the shoes made out of chocolate and wondered if I was dreaming. A beautiful little French town that sells chocolate shoes? Sarlat is my idea of heaven on earth.
Top 7 Must See In Dordogne, France

Header Photo by juliacasado1
Pin For Later