Besides being the largest open-air museum in Germany, the Detmold Open Air Museum (Freilichtmuseum Detmold) holds a very special place in my heart.
t was there that my family finally got to meet my dear friend Rita, a German girl I met when we were both nannies in Portugal, and it was there that I got to celebrate Rita's wedding to her beloved Slawik a year later.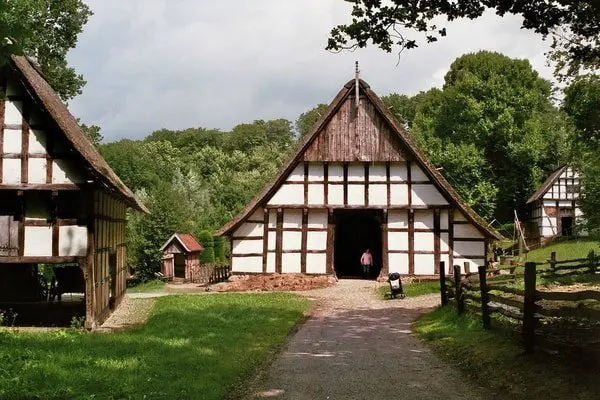 It is a fascinating place with over 105 completely furnished buildings spread out over 100 hectares of gorgeous countryside.
It feels like you've stepped back in time to Old Germany. The farmhouses, thatched cottages, and working windmill are beautiful, exquisitely preserved with dishes, linens, artwork, furniture and even live pigs, goats and chickens that look like they stepped out of an Old World painting.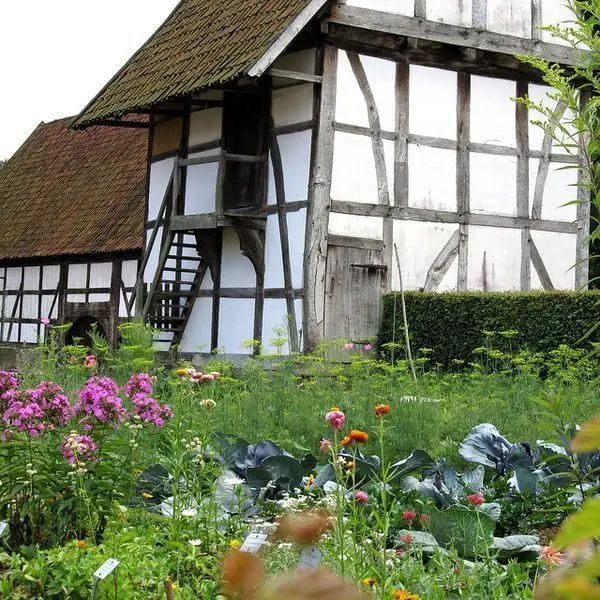 Walkable roads and paths wend along idyllic lakes, beside flower-filled meadows, and meander into a town center. Those who don't wish to walk can take a horse-drawn carriage.
I loved wandering from place to place, amazed that we were allowed to enter each building, stroll through the rooms, and actually touch the smooth insides of a wooden bread bowl or the rough linen of a feather bed instead of peering at them through plexiglass.
From time to time a guide would appear, happy to answer questions and share intriguing tidbits from German history, or simply smile and let us ramble about at our leisure.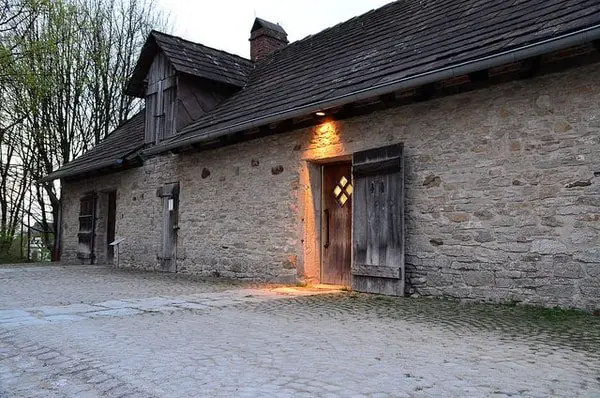 A thorough tour of the museum will take a good five hours so be sure to bring comfy walking shoes and a water bottle. If you get hungry, the town bakery is an ideal stop for deliciously warm baked goods.
The Detmold Open Air Museum is located between Dusseldorf and Hannover in the North Rhine Westphalian region of Germany. Open April through October, tickets are 5 Euro per person.


Open Air Museum in Detmold, Germany
Header Image by Potztausend
Pin For Later