I'll let you into the secret of the perfect city break: stopping every afternoon to sink into a café, drink coffee, eat cake and do a crossword. At least, that's what three friends and I did on our recent trip to Berlin, and it worked very well indeed.
We love city culture, finding out about a place and its history, its people and its little quirks, but there comes a point after several hours of pavement pounding when your feet are weary and you become a little fractious. "No I don't want to see that very interesting and important landmark; I just want to sit down and have something to drink!"
We'd sussed out our routines and needs in Budapest last year, so this time in Berlin, we were a crack team. As we planned our daily itineraries, one thing was completely immovable and unanimous: coffee and cake time.
On the first day, having got up at 2am in order to get our early-morning flight, we sank deliriously into a café between the Cathedral and Alexanderplatz. In fact, at that point, we still hadn't reached Berlin's main square, with its beautiful fountain of Neptune and the shining beacon of the TV tower. At some point on our walk from the Brandenburg Gate, our legs and brains had just given up. Soon, revitalised with hot drinks, we marched on again; eventually discovering Alexanderplatz, a place we'd begun to joke was just a myth.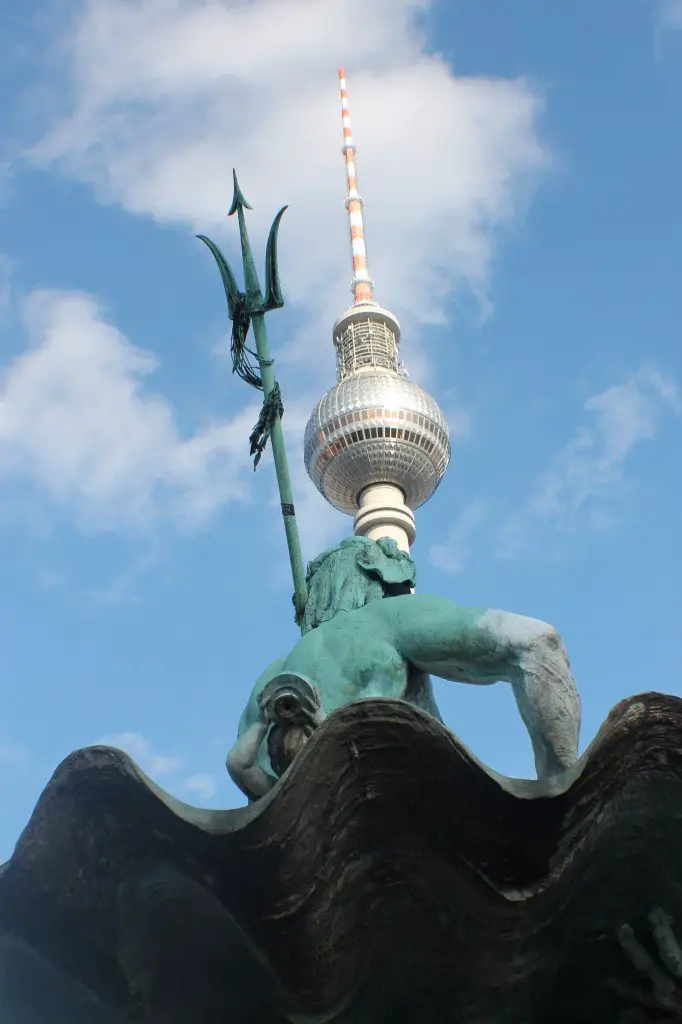 Cafes also gave us a chance to practise our beginners' German. Everyone we interacted with was extremely kind and forgiving, and didn't resort to English, despite it being apparent that their English was much better than our German. At one point, when my friend asked for 'apfelsaft und orangensaft,' she had not meant to ask for two different fruit juices, but rather apple strudel and orange juice. Her order, as she had wished it, was magically deciphered and brought. The fact that we tried seemed to endear us to people, and we appreciated their patience equally.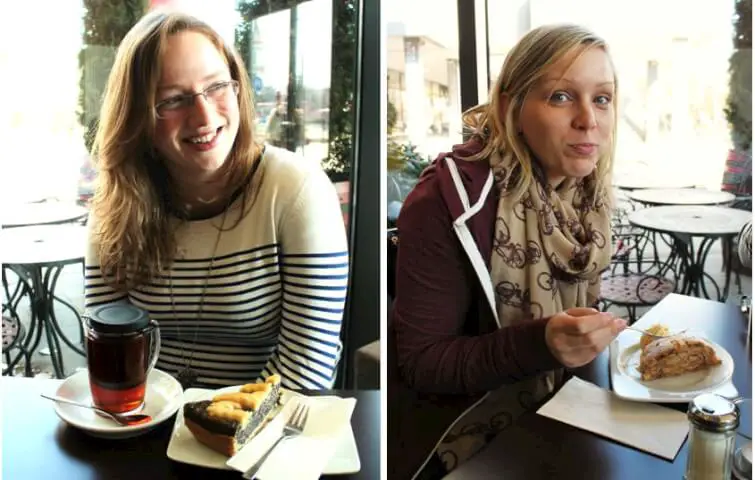 A general knowledge crossword book accompanied our afternoon sojourns, and we got overexcited each time a German-related question came up, only to be deflated when we didn't know the answer. Why we thought we were experts on all things German after two days in Berlin, I don't know. We found ourselves racking our brains for ancient, school-based knowledge, and discovering the odd things we each had stored up in our brains. It's true that you could do a crossword any time, anywhere, but somehow, those cafes in Berlin provided the perfect place for us. It was part of being on holiday, which is sometimes an elusive feeling on a packed city break, especially one which includes sombre museums (the Jewish Museum is brilliant but harrowing) and memorial sites.
Every street corner in Berlin has a bakery-café, with displays and wafting aromas of freshly-baked deliciousness which put Starbucks et al. to shame. My friends loved them; I, as a celiac, was envious of every bite. Berlin is not exactly gluten-free friendly. Still, with regular hot chocolates, I was hardly going to starve. In Cafe-Haus Koch, on Karl-Liebknecht Straße, they had a separate ice-cream counter, alongside their exquisite selection of cakes, so I was in heaven.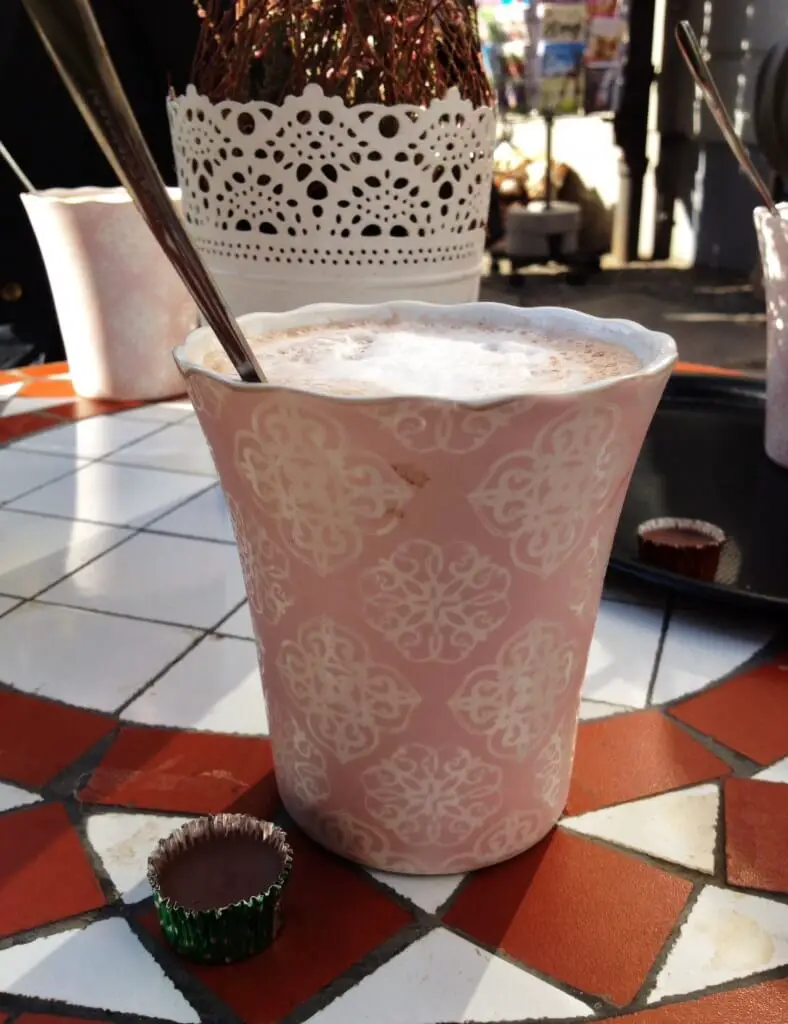 We didn't see much of Berlin's famous nightlife: After doing our rounds of the museums, memorials and sights, we were shattered at the end of each day. But I can say that Berlin's café culture is right up there with the best. Plus, at the risk of sounding like an old lady, show me a coffee and a crossword, and I'll be happy for hours.
Pin For Later