What's one to do when a strong comfort food craving strikes while traveling?
Anyone who likes to eat can attest that she has desired a particular food with a ferocity that outruns self-restraint, and has submitted to the pleasures of this singular, non-substitutable comfort food.
Comfort food can only be described and known through a feeling. A mug of hot tea may be relaxing and comforting on some level, but that level doesn't go as deep as the one a real comfort food occupies. This food is crave-able; it is relieving to eat it; it is loyally on your plate every other Monday. Comfort food often provokes a memory, but not always. But most of all, it is a food that scratches the itch. "Ah! That's what I needed." Eat it slowly and savor, or devour it greedily, because you wanted just that.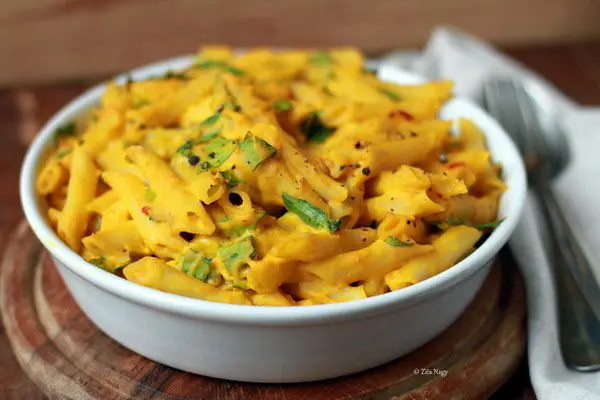 Food is one of the greatest pleasures for the traveler and is a cultural and social doorway into a new land. It's an understanding of the geography and territory of a country and its people's traditions. It's indulgent, exciting and new. But then – uh, oh – it hits. You need it! Not another dish can be enjoyed, really, until this need for a specific food is satisfied. And of course, it is nowhere to be found in a foreign country.
[pullquote]But then – uh, oh – it hits. You need it! Not another dish can be enjoyed, really, until this need for a specific food is satisfied. And of course, it is nowhere to be found in a foreign country.[/pullquote]The desire for and then lack of comfort food in a foreign country usually comes to a person who's abroad for a longer than a vacation. She has eaten plenty of meals and enjoyed every one. But, enough time has passed to let the novelty wear off once in a while. In this situation, rather than a taxi or hop a train to the nearest big city in a desperate search for that singular food, there is another option: find new comfort food.
After spending seven months in Italy, I have grown into two new comfort foods. One is a new fixture and I craved it back in the US for the holidays. The other one is only a day old, but it has that quality – you know, the one that gives you relief to eat, happiness and calmness. It's a prime comfort food candidate.
The first one is the southern Italian Frisella.
Friselle is hard pieces of bread that look like a bagel sliced across lengthwise. They are dried out until they have the potential to chip a tooth. Friselle is soaked in water for about a minute, or enough time to let the water saturate the top while leaving the crust crunchy. Even this Italian comfort food has become unattainable where I am, which is in northern Italy; only southern Italians know to use the right kind of bread that doesn't get wet. Ugh.
Friselle get umide – humid, damp-ish, and certainly not soggy – and then completely soak up the olive oil drizzled on top. Salt it, and then eat it quickly with two hands or it will fall apart. Sometimes in the summer, diced fresh tomatoes are perfect for a make-shift bruschetta; and other toppings can be added, too. For me, extra virgin olive oil and salt is perfetto.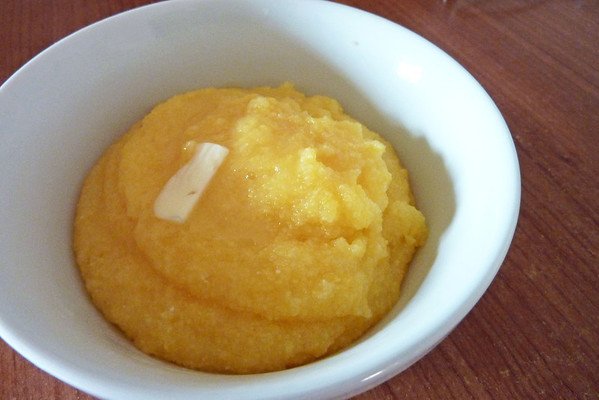 My second, newer comfort food is traditional, age-old polenta. Fresh polenta is so easy to make. Just boil a cup of water and then pour in 1/3 cup (or so) of polenta and a full ½ teaspoon of salt. Stir. Whisk. When it pulls away from the sides, it's done.
Here is where I add just a dash more water to make the polenta smoother and less dense and whisk it for another few minutes. Take it off the burner, spoon it into a bowl, dab it with butter, and you have instant, spoon-able popcorn! Okay, it's not quite the same thing. But it's equally or more satisfying.
Comfort food is as warm and inviting as a fluffy couch and coverlet, as comfortable and kind as an old friend. You know it by how you need it – just that – and only that will satisfy you. So go ahead. Eat your comfort food for dinner tonight, whether that be Spaghetti-Os, ice cream, or a new foreign favorite.
What comfort foods do you crave when traveling? Have you discovered any new ones while on the road?
Top photo by Travel Belle contributor, Zita Nagy ©. You can find her recipe for Hokkaido Squash Mac and Cheese with Swiss Chard on her site. Second photo by author of this article, Diana Zahuranec ©, and used with permission. 
Pin For Later