Steeped in history and surrounded by tropical forests and towering mountains the mystical site of Machu Picchu is just as awe inspiring today as it was when it was discovered in 1911.
Declared a Unesco World Heritage Site in 1983, Machu Picchu is Peru'€™s most visited tourist attraction with up to 1 million visitors a year.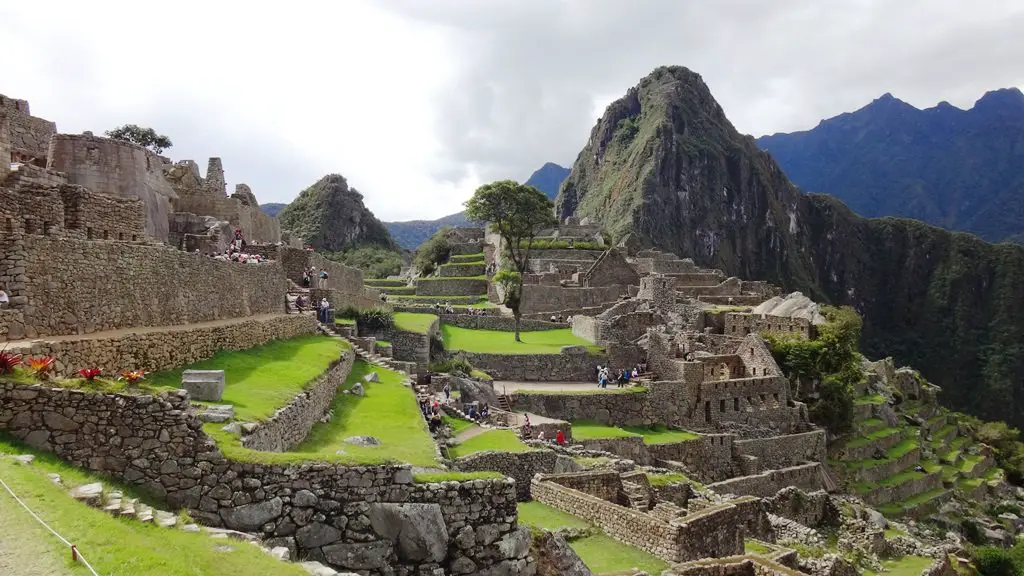 As the continent'€™s most spectacular archaeological site, there can be a lot of pressure to make the most of this bucketlist experience.
How to book, what to pack and how to get there will have a big impact in the memories you'€™ll take home of these famous Inca ruins.
Below are a few of my top recommendations for ensuring you get the best value for your Machu Picchu dollars.
How You Get There
To hike the Inca Trail or not?
For some, hiking the infamous Inca Trail is as much a part of the experience of seeing Machu Picchu itself.
If so, then book it in advance and be prepared for four long days of hiking with frigid temperatures at night, ancient ruins along the way and a rewarding view of Machu Picchu from the Sun Gate on your final day.
However, if this does not sound like you, know that there are several other ways to get there that are just as fun, don'€™t need to be booked in advance and only cost a fraction in comparison.
Personally if you'€™re up for a bit of adventure without the camping, I'€™d recommend an Inca Jungle Trek which includes 3 or 4 days of hiking, downhill biking, zip trekking and white water rafting, with evenings spent in hostels in the towns along the way.
We paid $450 US including entrance to Machu Picchu and the return train ($110 value alone).
Short on time?
Day trips are available from Cuzco, although you'€™re much better off spending a night in Aguas Calientes at the base of the mountain to ensure an early morning arrival.
Hiking Wayna Picchu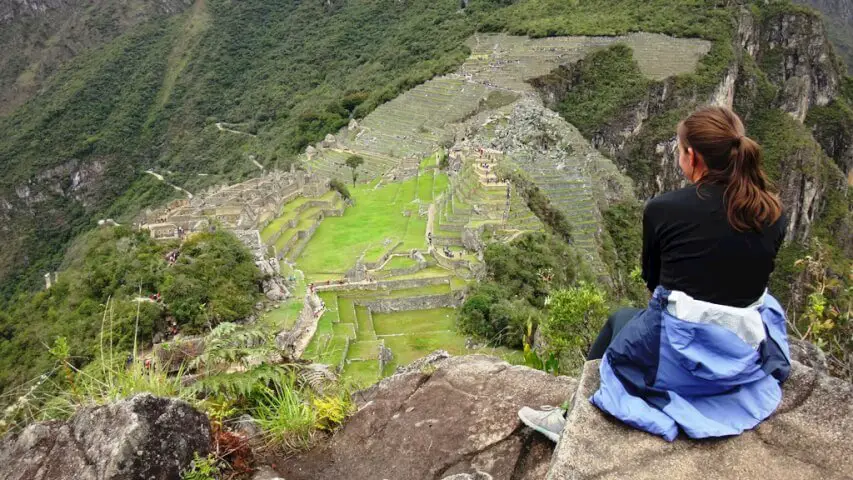 Another advantage of not hiking the Inca Trail is that you'€™ll have saved your leg muscles for a hike up the mountain in the background of all those Machu Picchu photos, Wayna Picchu.
Only 400 visitors are allowed up daily in two timeslots with 200 people apiece. It is recommended to book this online in advance to ensure you get a spot.
The hike up is fairly steep but not very long. We took a leisurely one hour getting up with many photo stops along the way. From the top you can enjoy temples that were especially built for the Inca High Priests, The Temple of the Moon and a bird'€™s eye view of the entire complex below.
A well worth investment in your Machu Picchu experience.
Make a Plan for Your Day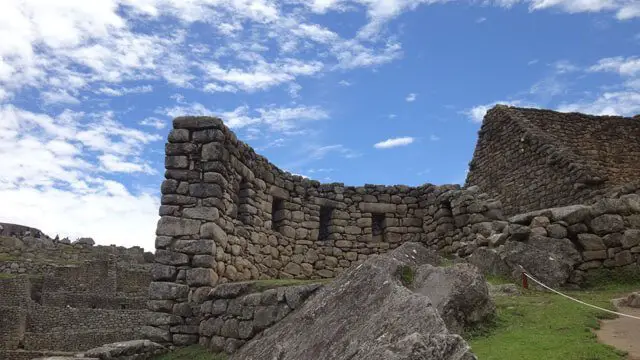 Covering an area of five square kilometers with over 3000 steps spread across 700 terraces, having a plan for seeing the highlights of Machu Picchu will go a long way. Pick up a map from the entrance and make a game plan before you enter the site. Your best shots of the day will be first thing in the morning or at the end of the day when there are fewer tourists.
Luckily given the size of the site, it is possible to minimize '€œphotobombers'€ for the majority of the day with well-placed shots.
The main attractions including The Temple of the Condor and the Temple of the Sun get bogged up with tour groups by midday so these are good to check off your list early.
Of course if you do have tickets to Wanya Picchu you also need to factor in your hike start time of either 8 am or 10 am into your days schedule.
What to Bring
While it may seem common sense for most, wear comfortable shoes as you'€™ll be doing a lot of walking. We saw many women dressed as though they were heading out on a shopping trip instead of walking around ancient ruins.
Do pack water and a light lunch. While the park regulations don'€™t technically allow eating in the park, there are a number of places you can quickly eat a few bites so you don'€™t have to walk all the way back to the park entrance for lunch, just be sure not to leave any garbage or food scraps behind.
There is only one restaurant outside the ruins and costs $42 US a person for the buffet.
If you'€™re there during wet season be sure to pack a light rain jacket as well, as morning down pours are the norm.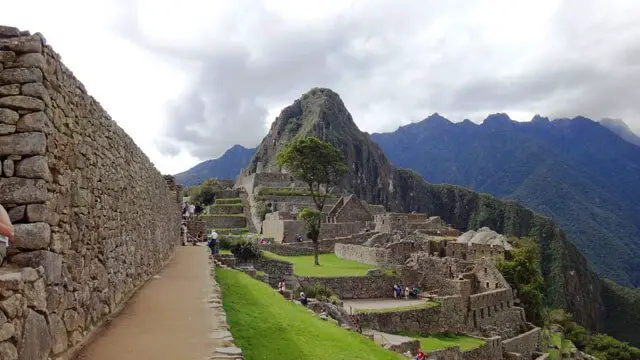 Take it slow and savor the moment
However you've arrived to Machu Picchu you'€™re likely far from home and won't be back anytime soon, so be sure you soak it all in.
The park is open from 6am until dusk and there are more than enough daylight hours to get your fill.
Don'€™t try to cover the whole site in a few hours, it just isn'€™t possible.
Arrive as early as you can and at some point in the day, find a quiet spot to sit back and enjoy the view.
Tags: Machu Picchu visit, Visiting Machu Picchu, Inca Trail trek to Machu Picchu
Pin For Later