While on an Advent-themed Eurail  train trip through Europe, I just had to make my way up to Aarhus, Denmark to visit one of my dearest friends. While there, I discovered that the Danes take the idea of Yuletide coziness to a new level with the concept of 'hygge'.  An important part of the Christmas season and indeed, life in general in Denmark, the idea of 'hygge' is a combination of feelings. Contentment, connection, comfort, and camaraderie make-up that warm fuzzy feeling that most Danes covet.
It took me a few days to get the full gist of 'hygge', but I found it completely while walking through Marselisborg Deer Park .  A beautiful 22 hectare (54 acre) public space with vibrant hues of red and green, the park was the perfect place to ignite some Christmas spirit. Dozens of tiny deer wandered around and snuggled together under trees.  Little Danes, hardly old enough to walk, fed carrots to some of the deer, and as one came up to me and nuzzled my fingers (a deer, not a child), I looked over at my smiling husband and there it was: Hygge!
After that, it followed me everywhere I went.
It was in Den Gamle By, an open air museum, where period actors make you feel a delicious nostalgia for a time that you did not even live in, and grandparents show their grandkids what life used to be like way back when.
I felt it  walking down the streets full of twinkling lights, bundled up in a scarf and mittens, with a cup of steaming gløgg (hot spiced wine) in my hands. The smell of burnt sugar almonds wafting from street stalls, and good company helped a great deal.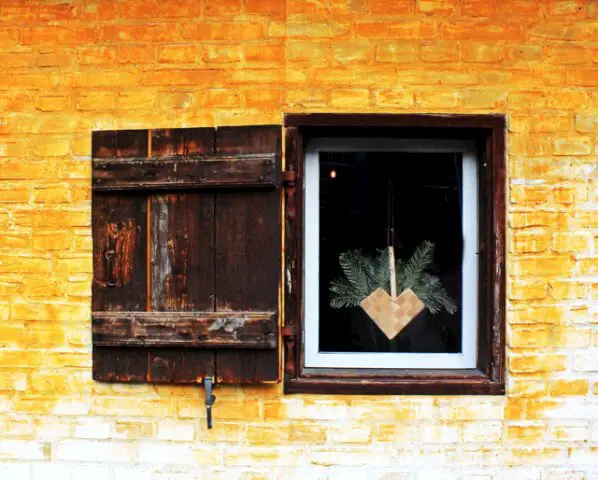 I sensed it when passing by windows and wondered who had so lovingly decorated them.
And the many quaint traditions and details that come with the 'Jule' month are chock full of 'hygge'.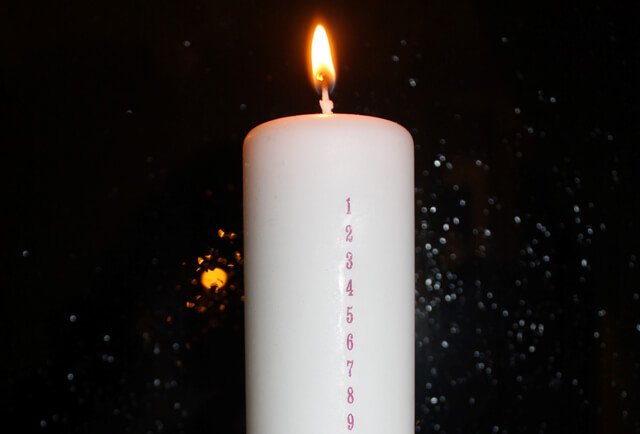 Calendar Candles
One of my favourite Danish traditions is the Calendar Candle.  Marked like a tape measure, these are a cozy way to count down the days until Christmas.  Children often get the role of watching the candle to make sure it does not burn past the corresponding day.  Some versions include packages of 24 small candles with dates on each one. It's a nice way for families to take a moment to reflect on each day.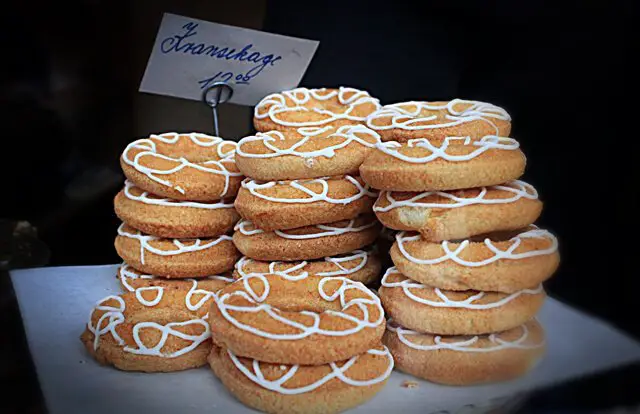 Sweet Danish Delights
Christmas is not Christmas without the cookies and sweets. 'Kransekage' (wreath cake) made with almonds, sugar, and egg whites is a seasonal favourite in Denmark, often eaten on special occasions. They are sometimes made to be stacked together, resembling a Christmas tree.
Delicious cookie nuggets called 'pebernødder' (pepper-nuts) are a Danish Christmas classic and are a nice little treat to eat (by the handful) with your tea or gløgg. They have a bit of spice to them-cardamom and cinnamon to be exact- and are like little bites of Christmas itself. Cardamom, I was told, is a very Scandinavian spice, discovered and brought back by the Vikings during their shenanigans in Constantinople (now Istanbul).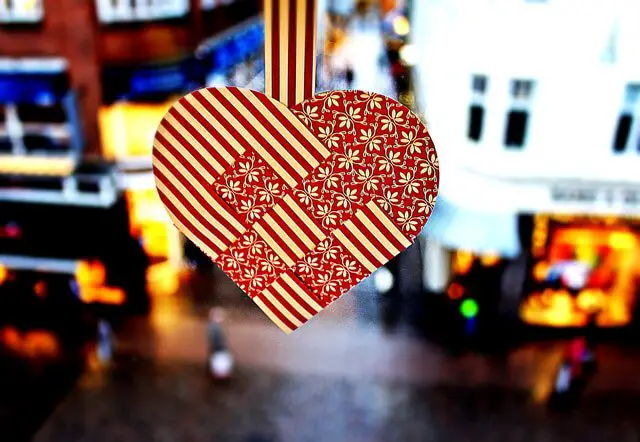 Julehjerte (Braided Yule Heart)
Believed to have been first made by that famous teller of tales, and expert paper cutter, Mr. Hans Christian Andersen around 1860, the 'Flettet Julehjerte' (Braided Yule Heart) is a very popular craft made in Denmark. Seen in windows all over the country, it is often used to decorate Christmas trees. Making paper crafts is still an important part of Danish Christmas and is incorporated into schools, shops, offices, and homes. Of course it is, because what is more 'hygge' than sitting around a table with friends and family listening to Christmas Carols and cutting out little paper hearts? Want to learn how to make a Flettet Julehjerte of your own? Visit here.
Christmas Stories
In H.C.'s homeland, (that's Hans Christian Andersen to us non-Danes), stories like 'The Little Match Girl' 'The Fir Tree', and 'The Brave Tin Soldier' are classics that never seem to get old. Sitting next to a fireplace reading Christmas fairy tales in the land of their creator? That's pretty 'hygge'.  Interpretations of these beloved tales are also often brought to life through theatre and dance around the Christmas season.
The Juletræ (Danish word for Christmas Tree)
Artificial Christmas trees are rare, and most choose real spruces to put up in their homes. Handmade paper decorations are common, as well as the Danish flag and a gold or silver star on the top (never angels). On December 24th, the main day for celebrating  – and when the Julemanden (the 'Yule Man', aka Santa) brings the presents – the tree is lit with candles. Many still prefer real candles to electric lights. Some families follow the old tradition of dancing around the tree before opening the gifts.
Nisse (or 'little imps')
How can you not feel 'hygge' in a country full of 'nisse'? Little imps that resemble garden gnomes, nisse influence is seen almost everywhere – on coffee mugs, hanging from Christmas trees, peeking around corners in shops, and dangling from key chains.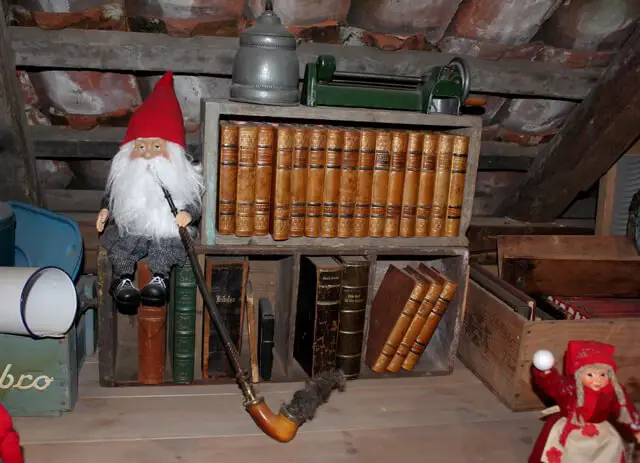 The 'real' nisse however hang out in attics, barns, and sheds, and act as household guardians around Christmas time.  They are known to be mischievous, and if not treated well can be downright spiteful. Luckily they are easily appeased. With a small bowl of rice pudding or porridge left out for them on 'Little Christmas Eve'-December 23rd, they quickly return to their jovial selves.

Talking Animals
This tradition wins my vote for most 'hygge' of all:
In the old days it was believed that animals were given the gift of speech on Christmas Eve, and it was common for people to leave treats for them on their special day.  While it is not widely believed as it once was, some families still go for walks in the woods on December 24th and take snacks along for any animals or birds that may cross their path.
The lovely deer park in Aarhus, where I first fully understood 'hygge,' would be the perfect place to test this legend out!
Perhaps if they can talk, all they might say is: "Glædelig Jul". Merry Christmas everyone.
My Danish stop was one of many on a whirlwind train trip around Europe courtesy of Eurail 
Travelling by train, by the way, is a very 'hygge' way to take a journey. (Yes, it has become my favourite term).