Brisbane on a budget
There are few things better than a Girl's Getaway, especially when it's to a fabulous city like Brisbane, Queensland. But sometimes the cost of hotels, transportation, food, and entertainment can add up so fast the trip is over before it even begins.

Queensland Museum of Art
Thankfully, with a bit of planning and sharing, you can have a fantastic getaway on a budget that won't have you living on rice and beans for the next month.
Transportation
Take the bus into Brisbane and travel by taxi while you're there. Parking is outrageously expensive in Brisbane, and notoriously difficult to find in any place you actually want to visit. Spare yourself the headache and stress by taking the bus into town and catching a taxi anywhere you need to go. Taxis are inexpensive in Brisbane, especially when compared to pricey public transportation tickets. When you share with your friends, you won't spend more than $3-$5 for each leg of the journey.
 Hotels
Share a hotel room. The Best Western Astor Metropole Hotel and Apartments is a classy yet reasonably priced establishment within easy walking (or taxi!) distance to many of Brisbane's best attractions. Three people can share a spacious, air-conditioned room, each with their own bed, for only $150 a night during the week. $50 for a safe, clean, and comfortable haven is a deal indeed.
Entertainment
Brisbane hosts many fantastic Broadway shows at any given time. Save money by attending a matinee performance and spend your evening lingering over a delectable meal instead. Take in one (or three) of the stunning art museums along the river. Admission is free and all venues are air-conditioned, a boon on a sweltering Summer's day. Don't forget to check out the Brisbane Museum at the beautifully restored City Hall. Until May you can view the gorgeous exhibition: "Costumes from the Golden Age of Hollywood."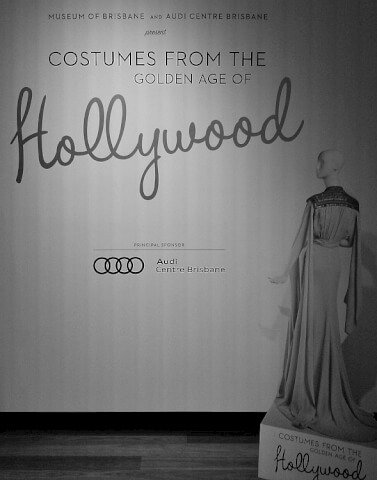 Food
Set aside time for a cup of traditional milk coffee at Brisbane's oldest cafe, The Shingle Inn. Conveniently housed in Brisbane City Hall, it's a lovely stop after viewing an exhibition. Although you might be squeezed in without a reservation, make one to be on the safe side so you can sit in the one-of-a-kind glossy, wooden booths instead of the modern cafe seating outside. To keep within a tight budget, eat simply for breakfast and lunch and prepare to splurge on a leisurely dinner at one of Brisbane's many fabulous restaurants. For a combination of great food and excellent people watching, Ahmet's at Southbank is a good choice. Featuring traditional Turkish food and a marvelously lavish interior, it is a sensory and culinary experience that will make you feel like you've traveled somewhere exotic.
Pin For Later