For many people (and for me, initially), going to Maldives means days of relaxing by the beach or in your villa sitting atop the clear blue water, and admiring the picturesque Indian Ocean and the clear skies — maybe going for a swim every now and then — and then spending the rest of the afternoon and the evening sipping wine/cocktails.
Boy, I was so wrong. If I only knew the number of things I can do there, I would've prepared better for our trip. Maldives is a paradise with so much to offer, and here are just some of the things you can do there.
Snokerlling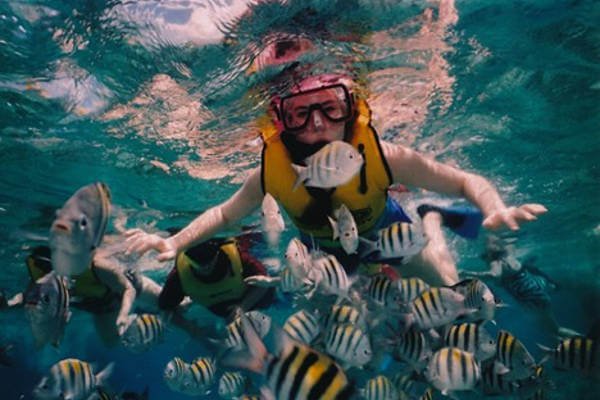 Best time to go: March
If you happen to stay in one of over the water bungalows with glass floors, you can see some of the fishes just by sitting on a sofa — which means that if you go a little out of your way, you can find even more variety of fishes in their natural habitat. We asked our resort to make the arrangements for us, and we didn't even have to go far to see sea turtles, vibrant corals, and schools of colorful fishes!
What you'll see:
A wide variety of corals, and abundant marine fauna. Lovely giant clams can be seen at a distant, as well as bigger aquatic animals such as reef sharks, sea turtles, whale sharks and octopuses. Fishes are very abundant and diverse, and sometimes it feels like you're just swimming in a giant aquarium with them.
Tips:
If you really are into snorkeling, get yourselves a live-aboard boat, which will allow you to snorkel at different spots from various atolls. This can be quite expensive, as you will be traveling on a huge, comfortable yacht, but it'll be worth it.
If you are just learning the ropes, you can just choose a resort with excellent snorkeling house reefs — that way, you won't have to spend so much.
If you already have your own snorkeling gear, it's best if you make room for it in your luggage. Equipment rental can cost as much as $10 + taxes per day, and it's more hygienic to use your own.
Scuba Diving
Best time to go: December to May
Diverse marine life and clear waters make scuba diving one of the top things to do in Maldives. The average visibility is around 130 feet, which means that you have higher chances of spotting larger aquatic animals even from afar.
What you'll see:
In addition to those fishes that we mentioned earlier, scuba diving in Maldives will give you a great view of the underwater topography of the area as you explore caves, wrecks, coral walls and steep drop offs. If you are adventurous enough, you can even swim with whale sharks and rays.
Tips:
Book at least six months in advance during the high season so that you can get the trip that you planned for. Maldives is a well-known diving destination, and live-aboard trips are quickly filled.
If you are a diving aficionado, we recommend staying for at least a week. There are over 200 dive sites in Maldives!
Traveling during the off-season? Head to Hanifaru Bay from August to November, where you can see hundreds of manta rays and occasional whale sharks feasting on plankton.
You may also like: The Maldives: Locally Produced Luxury
Island Hopping
Best time to go: December to May
Maldives has more than 1000 islands to discover, and while there's only one resort per island, traveling by speedboat is convenient, and you'll find surprises and new discoveries along the way.
What you'll see:
The country's rich culture can only be experienced if you mingle with the locals and explore their communities. Male, the small capital of Maldives, offers a glimpse of the Maldivian life through its National Museum, Fish Market, Produce Market, and the majestic Old Friday Mosque.
Tips:
Maldives is a Muslim country, and this entails that you, as a visitor, should respect its traditions. Revealing clothing is not allowed (except within the resort vicinity), so make sure you don't wear shorts and sleeveless tops. For girls, if you can't help but wear shorts, but make sure to bring a wraparound sarong whenever you explore the local community.
Alcohol is prohibited, and pork is not being served in restaurants.
Dining is on the expensive side – it's normal to pay $30 for a plate of pasta in Maldives. Just keep in mind that this is due to the tax and the difficulty in procuring/transporting ingredients to the islands.
Pampering and Relaxation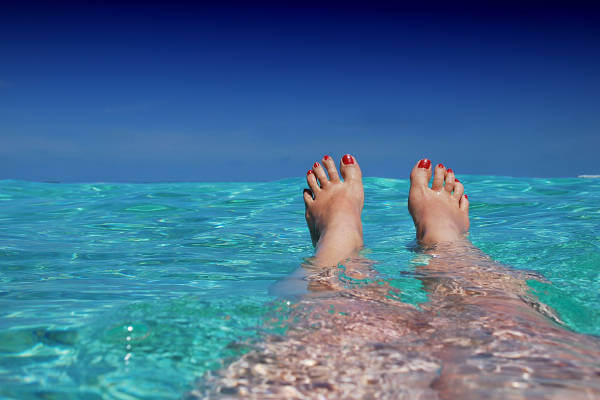 Best time to go: Anytime!
Three stars is the lowest hotel rating that you'll find in this country, and that means that you're in for some luxurious relaxation right in your resort, as long as you book the right one. Spa treatments are usually available in resorts but seldom included in all-inclusive packages.
What you'll experience:
Different massage treatments (Swedish, Balinese, Thai, deep tissue, etc.) are offered, depending on your resort of choice. Some will have holistic treatments like Tantra and Kundalini, and many of these options are even provided to couples. Traditional hair and nail services are also available.
Tips:
Massage treatments are usually more affordable in cheaper hotels. A 60-minute massage with a body scrub in a 3-star resort will cost around $40, while a similar treatment in a 5-star resort can set you back $60.
Gratuities are not expected in Maldives, but they are always appreciated. While service charge is typically included in your bill, we are not entirely sure if it'll find its way to the resort employees. As a recommendation, $5 tip should be sufficient for someone who provided you with a 60-minute treatment.
Other Activities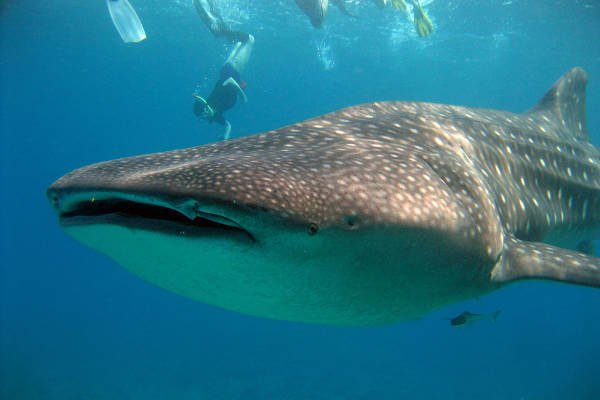 Not into going underwater? Surfing and paddle boarding are also popular water activities in Maldives. Whale watching is also being offered, depending on the season. Ask your resort for the additional services they offer.
Maldives has given us a lot of good memories during our multiple trips there. With enough preparation (make sure to check the weather for possible monsoon rains) and planning, you, too, can get the most out of this vacation paradise!
Pin For Later