Traveling as a vegetarian in Italy isn't as challenging as you might think.
"Sono vegetariana," and no one makes a face. That's because, in Italy, skipping meat is no big deal.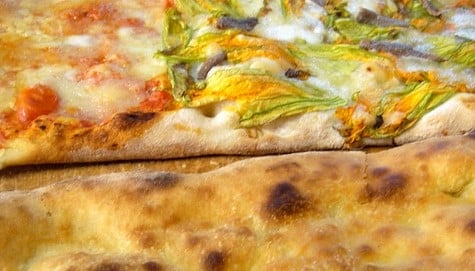 The average everyday Italian diet is very vegetarian-friendly, and the reason for this is in the history books.
The Bel Paese has only seen opulence and a loftier life only after the industrial revolution. Meat was a luxury item not all layers of society could afford, especially in the more poverty-stricken, bombarded or rural areas of the Peninsula. And this is directly reflected in the traditional meatless preparations of 'cucina povera', classic recipes and regional specialties.
I am a carnivore, but many of my closest friends and some members of my family are vegetarians/vegans, and even if I don't follow their lead, I deeply respect their ethical eating restrictions.
In my line of work, I've had the opportunity to be directly involved with this issue when leading foodie walks or teaching cookery lessons.
A few weeks ago I taught a class for a large family visiting Italy for the first time. We had a ball shopping for the fresh ingredients at the market, bringing them back to their wonderful Pantheon apartment and cooking them together in the small kitchen into a gargantuan five-course vegetarian feast.
You may also like: Visit Italy Like A Pro The First Time Around
There are also many vegetarian restaurants all over Italy, but there actually needn't be, because dining out in Italy is not a problem for those who choose to omit animal protein from their plates.
It's true in fact that not all Italians have to eat meat at every meal, on the contrary. Eating red meat is actually not that habitual, in my carnivore family never more than once a week.
We prefer the occasional white meats, cured pork and lots of fish and seafood. It's easy for Italians to comprehend and accept vegetarianism, much more than in traditionally beef consuming cultures such as North America and Great Britain, for example.
The best way to go about things, when planning to eat out, is doing a little research. Learn about the local specialties, download menus from restaurant websites, find out what places are famous for.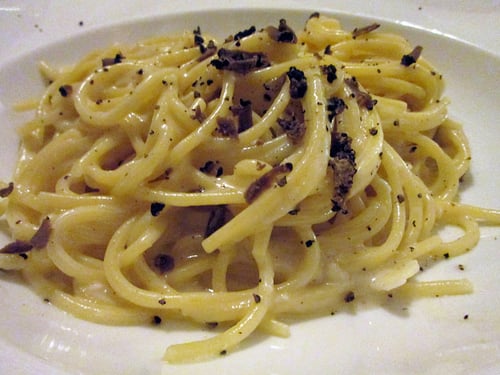 If you're Rome, Tuscany, or Sicily-bound, for example, know that for each location (and many more besides these) there are strong territorial meat traditions: Rome is famed for its offal culture; Florence for its mammoth 2-pound beef steaks and grilled meat goodies; and Sicily (or any other island/coastal southern location in Italy) relies mainly on fish and seafood. But don't worry––here in Italy, it's not all about the carne.
Italy is the country that's menus brim the fullest with exciting side dishes, complete meals based on vegetables and varieties of seasonal produce employed in numerous traditional preparations. 
Just think of the myriad possibilities offered by the three magic P's: Pasta, Pizza, Polenta! The variety of cereal and grains, legumes, delightful olive oil, organic brown eggs, vegetable sauces, hearty soups, ambrosial condiments, drool-worthy dairy, and the natural fresh produce that grace our tables every day.
You may also like: Awesome Things To Do In Capri, Italy
The best way to order a vegetarian meal when dining out in Italy is sticking to the "Primi" section – the starchy openers – and picking one or more choices out of the commonly rich "Contorni"– the supportive side dishes. Several antipasti can also fit the bill, so a meal made up these tasty elements, paired and multiplied to satisfy even the most voracious of appetites, and closed off by a handsome dessert, mirrors the average Italian eater's meal, whether meat-eating or not.
Primi come in many declensions: pasta, risotto, soup. These may be used in recipes that use ground beef, sizzled bacon or guanciale, shellfish or roe, sausage or other "prescribed" dressings. But on the other hand, there are typical Italian recipes conceived to include exclusively raw or cooked vegetables, cheeses, pulse, herbs and spices alone.
Side dishes are primarily vegetable-based, and rarely include meat elements because they are courses intended to accompany the protein entrée. While there is little fantasy in salads, the Italian side dish buffet overflows with abundant choice, both raw and cooked.
This could be a typical order in the meat-loving cities mentioned above.
Rome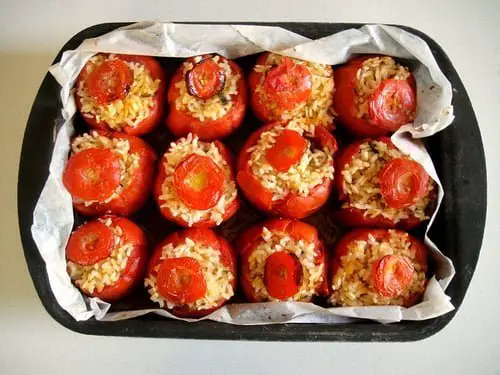 Starter: Cacio e Pepe (a dreadfully tasty pecorino cheese and black pepper condiment for tonnarelli, or any other thick noodle-like pasta.
Main: Pomodori col Riso (Rice cooked within a roasted tomato) Side: Agretti (typical Roman grass-like greens with a distinct spinach flavor and very rich in iron, served steamed with just a dribble of lemon juice and olive oil).
Dessert: Tiramisu.
If you are in Rome, you could also head over to iVeganEat (Via Angelo Emo 125/129) Which is a supermarket but also has some prepared vegan meals.
Florence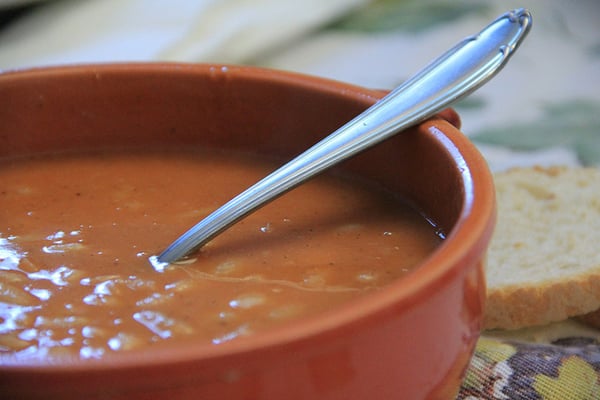 Starter: Zuppa di Farro (spelt soup).
Main: Fagioli all'Uccelletto (beans stewed in a rich tomato and sage sauce).
Side: Panzanella (a "salad" made with broken day-old bread, chopped fresh tomatoes, red onions, basil and dressed with olive oil and white wine vinegar).
Dessert: Biscottini di Prato e Vin Santo (dipping almond biscuits and fortified wine).
Palermo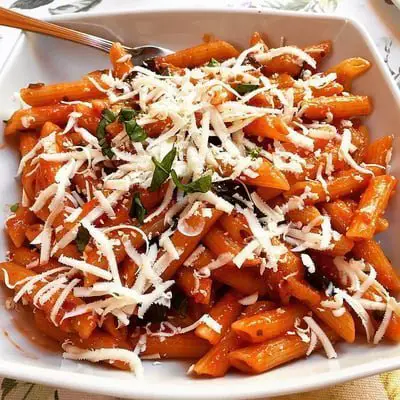 Starter: Pasta alla Norma (tossed with fried, diced eggplant, tomato sauce, basil, and salty ricotta shavings).
Main: Maccu (fava bean purée).
Side: Caponata (a sweet & sour Mediterranean version of ratatouille).
Dessert: Gelato.
These are just a small fraction of the many, many possibilities offered to the vegetarian epicure in Italy.
All over the Boot, homemakers and restaurateurs will welcome non-meat eaters in their homes and restaurants, proudly offering delightful traditional recipes, and making guests feel they've not missed out on the full on Italian eating experience.
Buon appetito!
A good way to save money on travel expenses is to use coupon websites like Mamma.com for discounts
You may also like: Traditional Italian Food Fallacies
Related Video: Ordering Food In Italian
Here's a quick Italian lesson you will learn two useful verbs to order food and drinks: "prendere" and "volere".