This past week I spent several days on the Outer Banks of North Carolina with family. One of everyone's favorite things about this beach house was the oceanfront gazebo. (or IS the oceanfront gazebo – some of us, not me, are still there 🙁
It was a favorite gathering spot.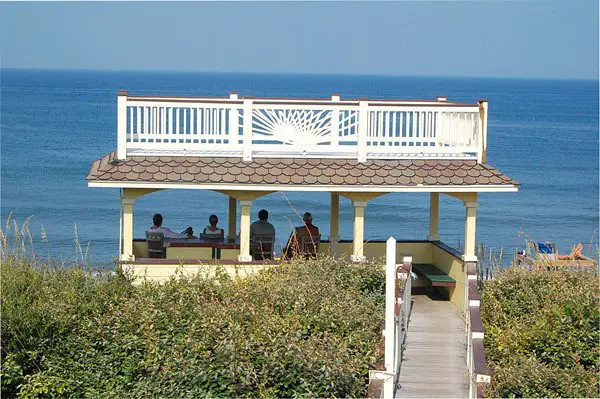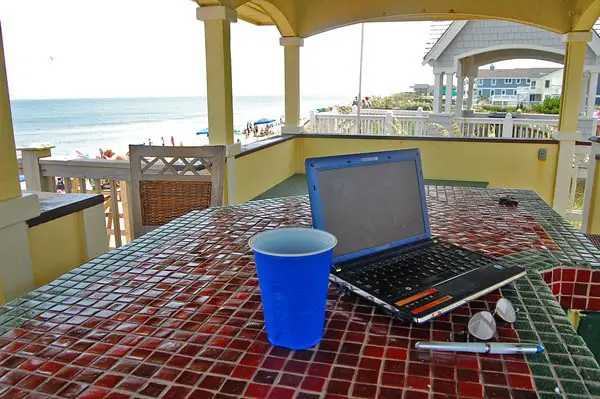 For several of us it was a perfect home office. I can only speak for myself when I say I didn't get much done.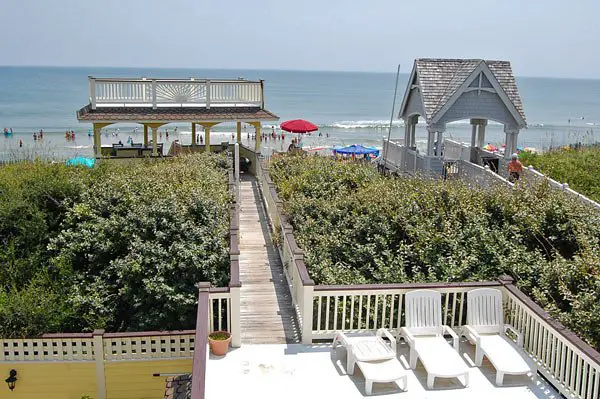 The light was always changing, but every time we looked towards the water there the gazebo was. During daylight hours we could see people swimming in the ocean…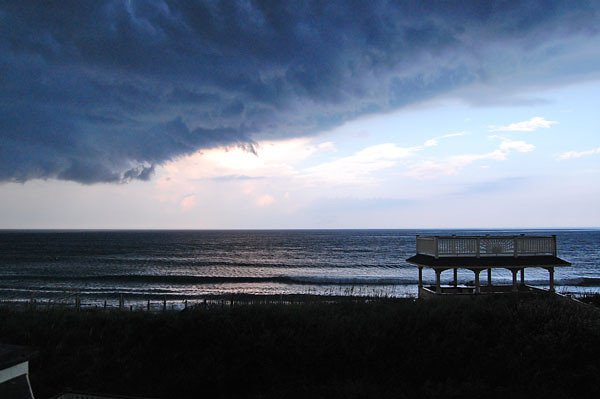 …until late-day storms rolled in.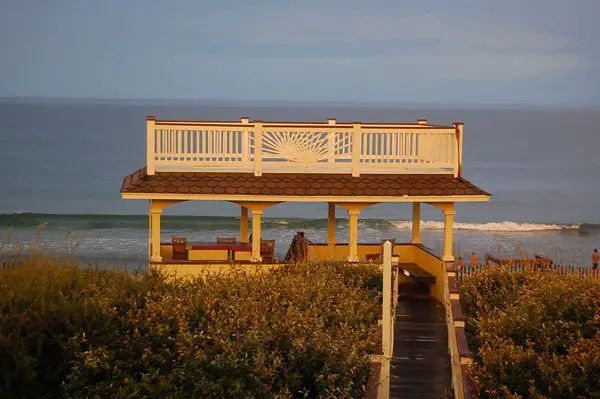 This photo was taken an hour after the storm had passed,  just as the sun was setting. This was my favorite way to find the gazebo.
What things do you love about beach houses?
Read  how you can submit your own photographs for possible inclusion here at Friday's Belle Views. Do you use Flickr? We'd love for you to join The Travel Belles Flickr group!
Pin for Later