In honor of Women's History Month, Travel Belles would like to honor some of the epic women explorers who paved the way for us.  These pioneers ventured into unknown territories and broke barriers and conventions for both their gender and travel in general that inspire and motivate women around the world today.  Let's take a look at just a handful of female explorers who have impacted the world we live in today with their inspiring journeys. We hope they motivate you to get outside your comfort zone and explore your own world. 
Inspiring Women Explorers
Jeanne Baret  (1740-1807)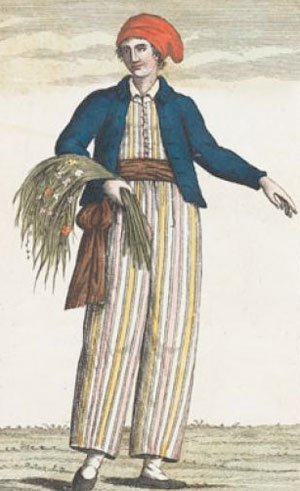 Although she was the first female to circumvent the world some 200 years ago, her story is not well known.  Disguised as a man, she embarked aboard a cramped sailing ship that stopped at exotic destinations including Brazil, Tahiti, Mauritius and Madagascar. She travelled with 300 men for 3 years.  Read more on her story here.
Freya Stark   (1893-1993)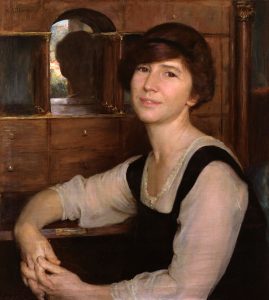 The Anglo-Italian explorer and travel writer Freya Stark lived to be 100 and wrote more than two dozen books on her travels through Afghanistan and the Middle East. She undertook hazardous journeys and was one of the first non-Arabs to travel through the Arabian Desert and other regions of the Middle East.  This brave woman had an indomitable spirit and her remarkable life is captured in the book Passionate Nomad.
Bessie Coleman (1892-1926)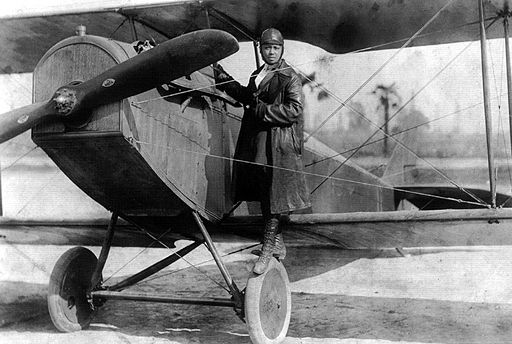 Bessie was the first African American female pilot in the world.   Due to race and gender discrimination, she was banned from aviation school in America so she taught herself French and earned her pilot's license in France in 1921. She flew all over the US, performing aerial stunts and parachuting. She raised money for her dream of an African American flying school.  Tragically, she died in an air show rehearsal at the tender age of 34 before her dream was realized. Read more on her brief but epic life in Queen Bess, Daredevil Aviator.
Amelia Earheart (1897-1937)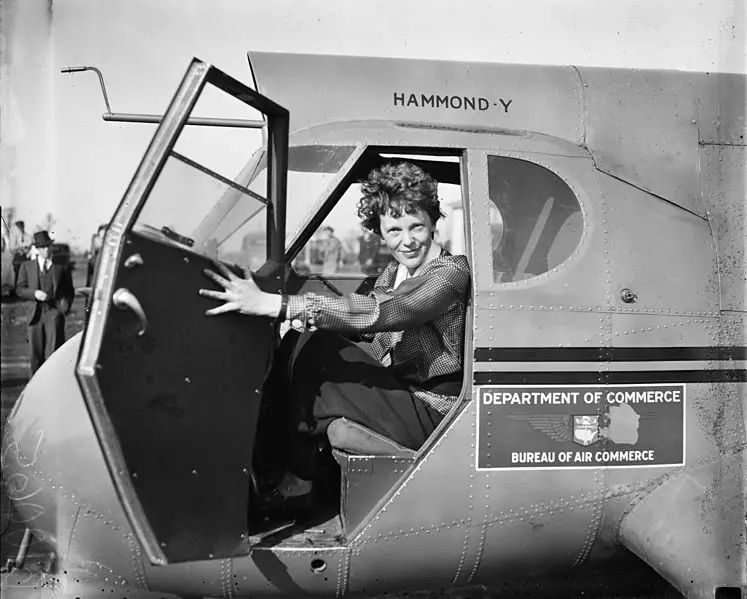 Amelia is well known as the first female pilot to fly solo over the Atlantic Ocean and remains a symbol for the modern independent woman. She also set many other aviation records and recorded her experiences in best selling books. She was also instrumental in forming an organization for female pilots called the Ninety-Nines. 
Her mysterious disappearance in 1937 has resulted in considerable speculation on what happened to her including several conspiracy theories.  Her own account of her last flight around the world is captured in Last Flight, a compilation of her letters and journal entries that she sent to her husband who assembles the narrative.  This riveting account of the adventure continues to inspire to this day.
Isabelle Eberhardt (1877-1904)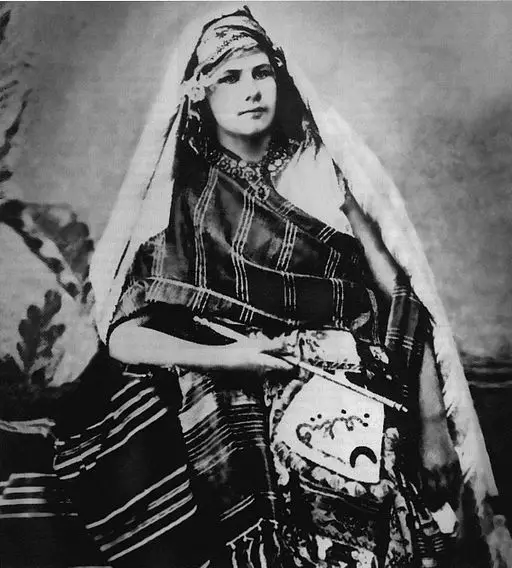 Her life was cut short but there was no lack of intrigue and adventure in her 27 years.  Isabelle was a Swiss explorer and author who published stories under a male pseudonym and spoke 7 languages. She left Europe for a life of adventure in North Africa. Her adventures included roaming the Sahara on horseback, joining a mystic Islamic sect and surviving an assassination attempt and ultimately dying in a flash flood.  She was a controversial figure who broke barriers and rebelled against any convention. Her diaries are published in Nomad, Diaries of Isabelle Eberhardt.
Junko Tabei (1939-2016)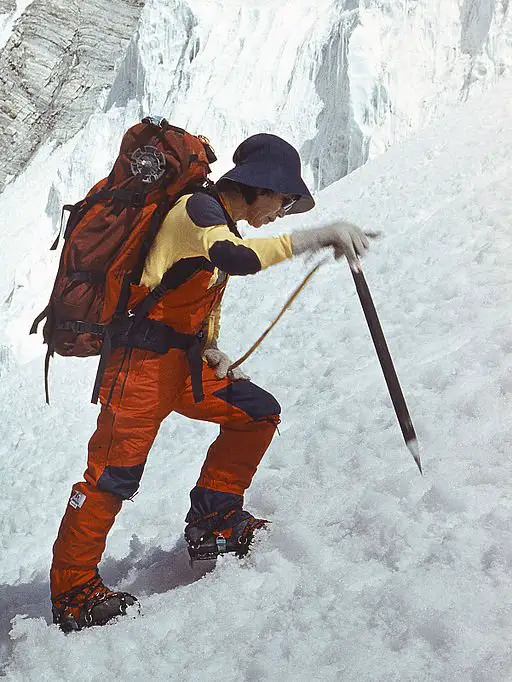 The Japanese mountaineer was the first woman to summit Mount Everest, the world's highest peak, in 1975.  And she was the first woman to climb the "Seven Summits" – the highest peak on all seven continents. Tabei broke cultural barriers in her home country, in the mountaineering culture and for women everywhere.  Read her collection of personal stories in the riveting book, Honouring High Places. 
Beryl Markham (1902-1986)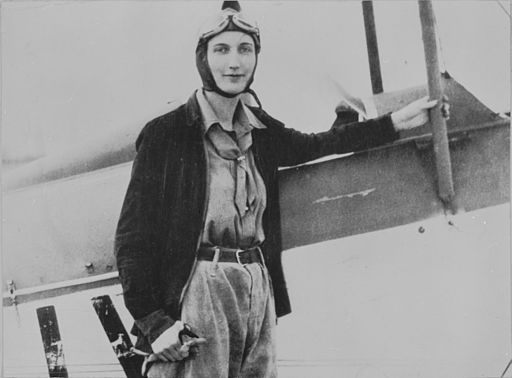 This adventurous woman had an epic life of breaking barriers and social expectations.  She was English born but was taken to Kenya as a young child.  She became an African bush pilot and was the first woman to fly solo across the Atlantic from East to West.  She also was an accomplished racehorse trainer. Her character was represented as Felicity in the film adaption of Out of Africa and her epic life is captured in her memoir, West with the Night.
Krystyna Chojnowska-Liskiewicz (born 1936)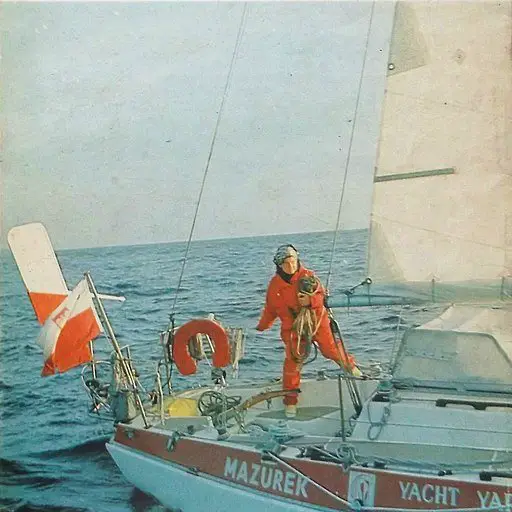 Born in Poland, she is the first woman to have sailed around the world on a solo expedition in 1978.  She started from the Canary Islands and completed a circumnavigation around the world, totaling over 31,000 nautical miles over the course of 401 days.  Her motivation was to prove that a woman could sail the world alone – a feat that had been accomplished by only men before. Needless to say, she endured many hardships in her two-year journey including storms and ship repairs.  She was a trained ship construction engineer and knew how to repair the boat.
Pin for Later