Asheville is widely known for its craft beer scene, but another movement it has helped popularize is the farm-to-table movement. The town offers some great, quirky restaurants and many focus on local ingredients.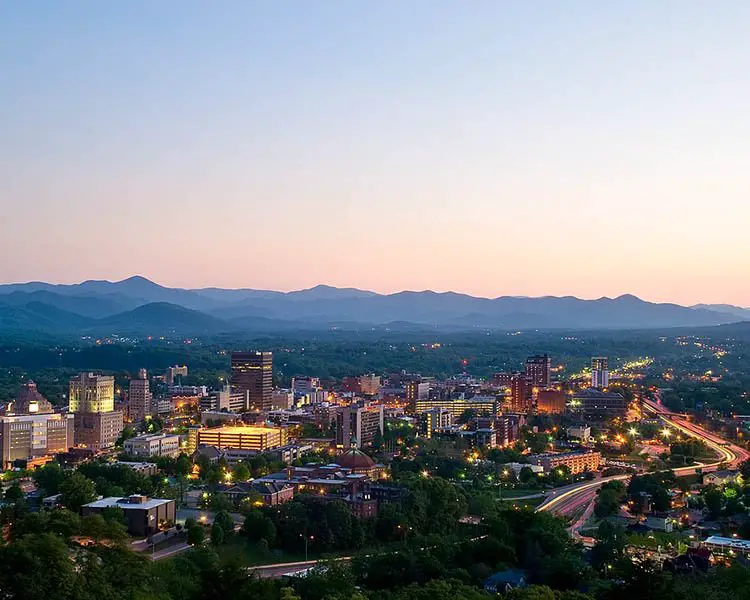 With such a huge art scene, there is no shortage of art galleries to browse and adorable boutique stores where you can buy anything from clothes to furniture. Whatever you're interested in I'm sure you'll find a place for you in Asheville.
EAT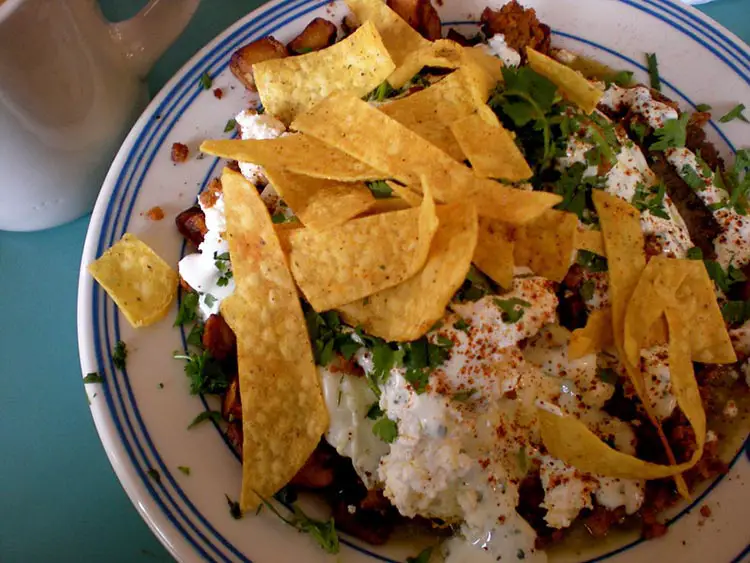 I've always been told that breakfast is the most important meal of the day and here in Asheville you definitely won't want to skip out with so many incredible options. Sunny Point Cafe offers hearty breakfast options with a Mexican flare. They offer free coffee while you wait because there will almost definitely be one.
At Tupelo Honey Cafe where they serve Brunch all day you can't miss their delicious biscuits served with – you guessed it – Tupelo Honey. This is a local favorite that opened in 2000 and has now branched out to 11 other states. They just welcomed Chef Eric who is a four-time James Beard Award semifinalist.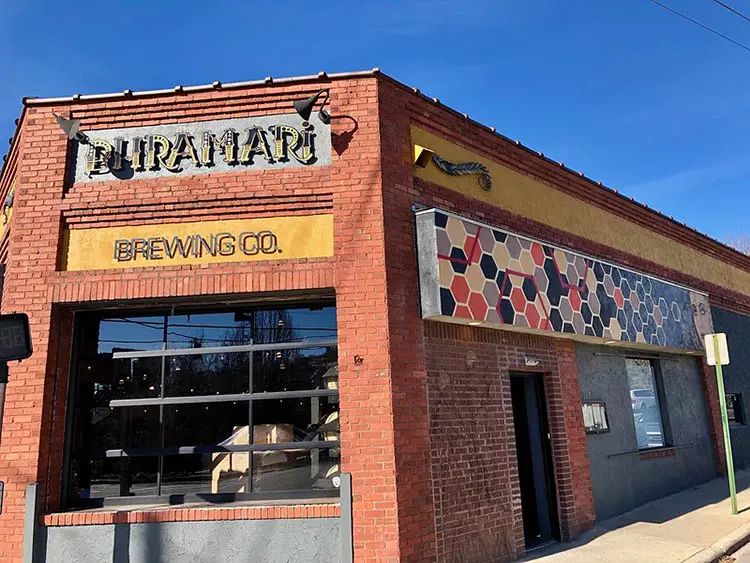 If you're on more of a health kick and love farm-to-table dining then try out Corner Kitchen for their Harvest Bowl with kale & quinoa salad, blueberries, toasted flax seeds, turmeric yogurt, & eggs. Or maybe you'll try the Catfish Stack?
Don't be overwhelmed when looking for lunch options even though there are many. In the mood for Indian? Head to Blue Dream Curry House where they serve curries from around the world and put an emphasis on supporting the Asheville community. They promise to pay a living wage to all their employees.
For delicious seafood and sandwiches don't miss The Blackbird Restaurant where they celebrate seasonal foods from the Carolinas. Right outside the restaurant is Double D's Coffee & Desserts where you can have a drink & sweet treat served out of a Double Decker Bus. Yes, you read that right.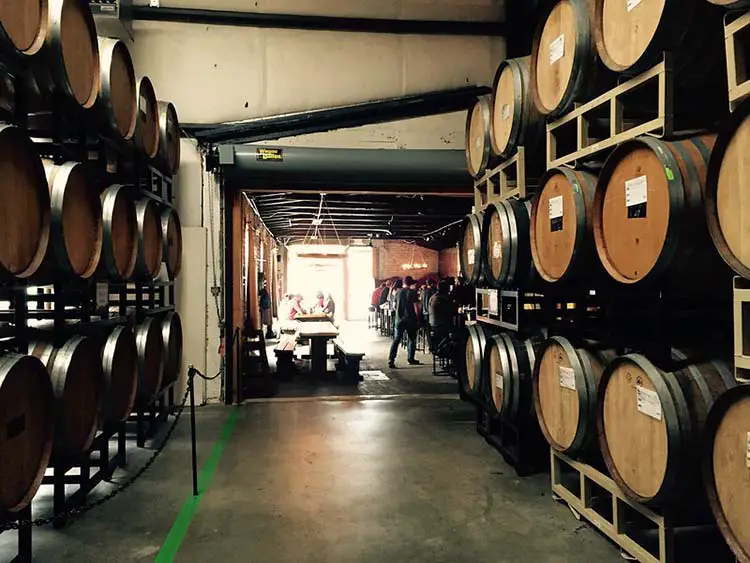 If you prefer incredible bar food then there is no better place than Bhramari Brewing or The Funkatorium by Wicked Weed. Both breweries produce award-winning craft beer and delicious burgers, sandwiches, and pizza. If eating here for lunch it will have to be a late one as both don't open until early afternoon.
Finally, there's dinner. You really can't go wrong with so many incredible choices. You should experience dining at one of the Biltmore restaurants at least once during your stay. Stable Café is unique because it was previously the estate's horse stables, but if you'd like a more elegant dining experience then try out The Dining Room at Biltmore.
One spot you shouldn't miss is Cúrate by the famous Chef Katie Button. If you plan on eating here though you should book weeks, if not months, in advance. This is a Spanish style tapas bar with an incredible selection of wines.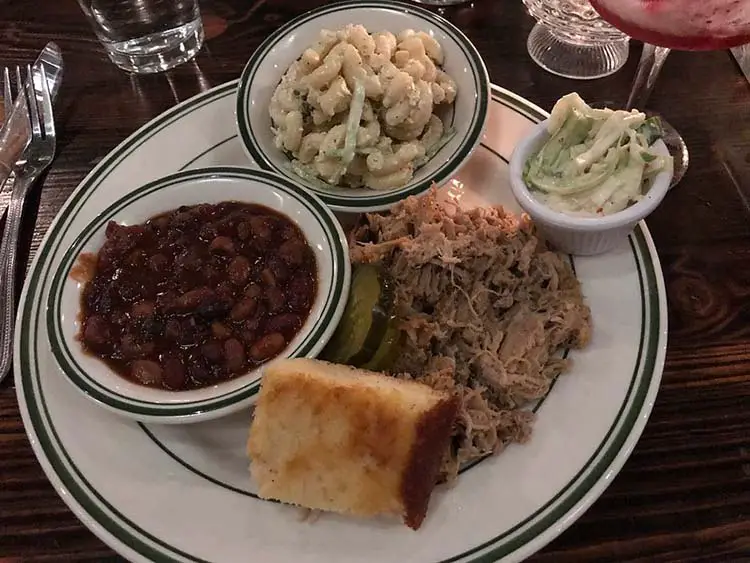 Another restaurant with a famous chef is Rhubarb. Chef John Fleer is a five-time James Beard finalist and uses local ingredients to create a global menu. If you're in town on a Sunday then try to make a reservation for the Sunday Supper where a three-course meal is served at communal tables. A local farmer comes in to host supper and interact with the community.
Cucina 24 is the place to go if you're craving rich Italian food or for a delicious French meal head to Bouchon. You can't come to North Carolina and not try our barbecue, so don't miss Buxton Hall BBQ for a good southern meal.
If you want to get out of the city for a day then head 20 minutes east to the quaint town of Black Mountain which has equally delicious restaurants and another downtown area that's great for shopping.
DRINK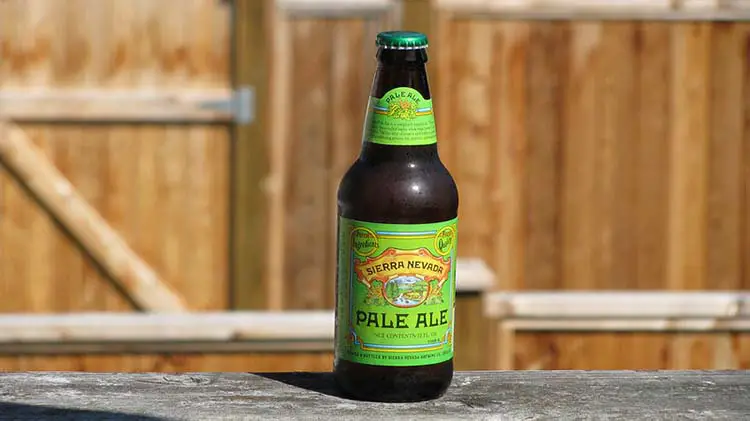 As I've said, Asheville is the craft beer capital of North Carolina and beer lovers will truly be in their element. If craft beer is your thing then you'll find big names like Sierra Nevada and New Belgium. Sierra Nevada is an especially impressive location from the gated entrance to the grand restaurant. Both breweries originally began in Colorado and then built their east coast headquarters in Asheville.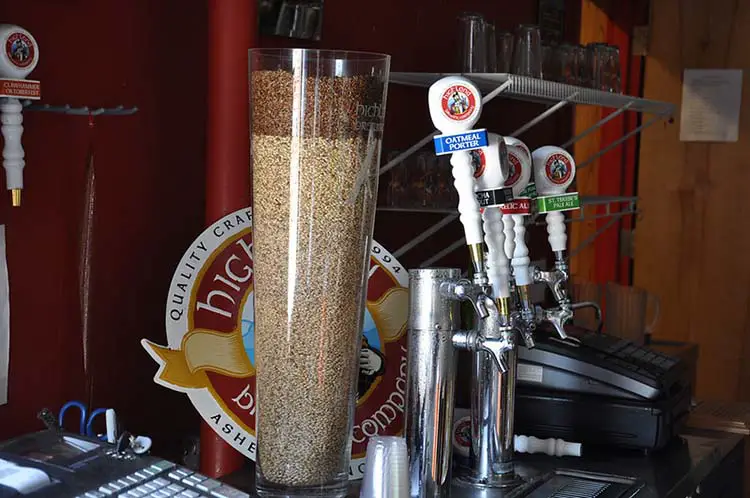 The city's first craft brewery, Highland Brewing, is in an industrial-style building and an IPA lovers' dream. Though they do have other beers to satisfy the dark beer fanatic or even Pilsner fans.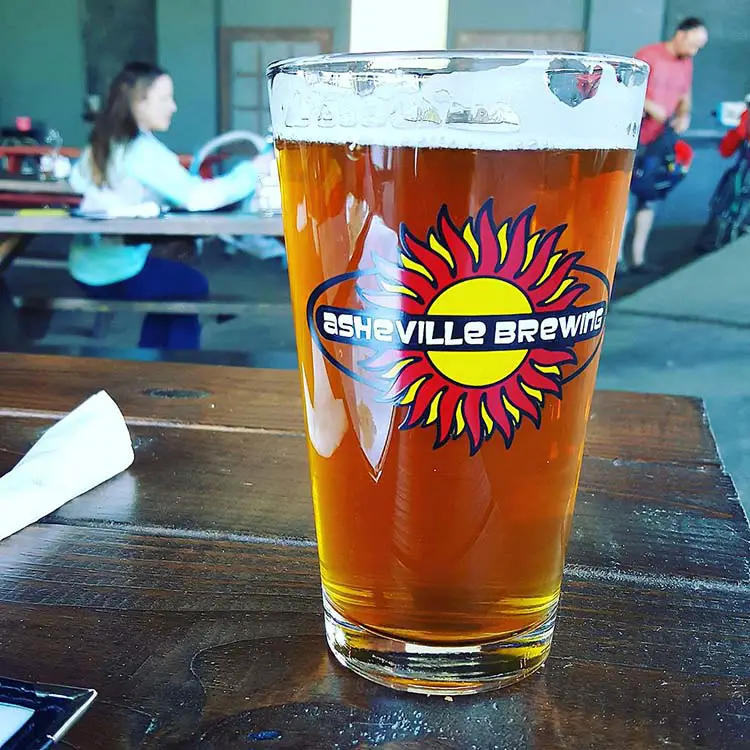 Asheville was named Beer City USA more than a couple of times, so don't just stop at the big-name breweries. A few smaller ones you should visit are Hi-Wire Brewing, Wicked Weed, and Asheville Brewing.
For a glass of wine head to the Biltmore Winery in Antler Hill Village. If you want a unique spot to sip a bold red or maybe some bubbly champagne the Battery Park Book Exchange & Champagne Bar is for you. You'll sit among shelves of books and you can even bring a furry friend!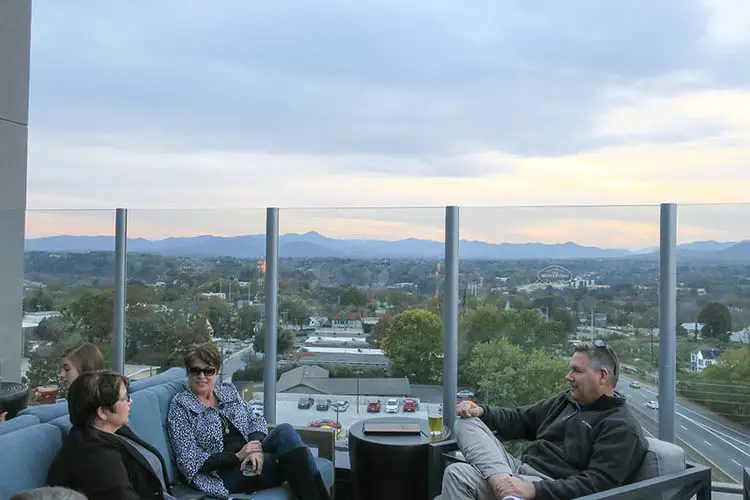 At Antidote, they serve classic cocktails in a 3-story building decorated with an early 1900s theme and a rooftop botanical bar. Another popular rooftop bar is The Montford. They serve craft cocktails and small bites, but the real treat here is the gorgeous mountain views.
If you're looking for a more intimate setting then check out The Social Lounge or The BLOCK off Biltmore. At The BLOCK, you may run into more locals than tourists as its a progressive space for the community to come together and connect.
No matter where you choose, there's sure to be a great atmosphere with great drinks.
SHOP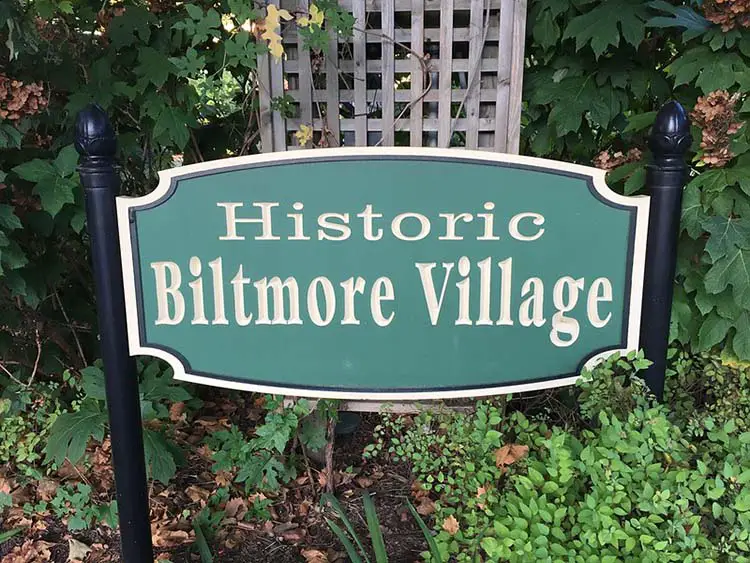 Asheville has many great shopping districts and with a thriving art community where you'll find many local crafts and specialty shops. Near the entrance to the Biltmore Estate, you'll find the Historic Biltmore Village. Here there is a mix of chain stores and boutique clothing and jewelry shops. A few favorites are Monkee's, MTN Merch, & Nest Boutique.
Construction on the Village began a few years after construction on the Biltmore Estate. In 1895 the first building in the Village to begin construction was All Souls Chapel. It was completed in 1905, but during that ten years a post office, cottages, and a day school were built mainly for the construction workers that were building Biltmore Estate.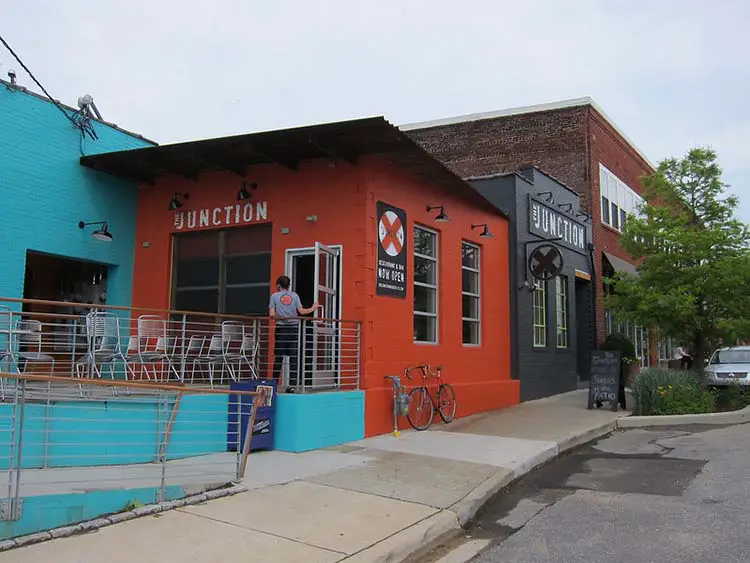 If you're looking for artisan-made items exclusively then head to the galleries in the River Arts District. You'll find anything from pottery and jewelry to furniture, sculpture, and photography all made by local folks. 
This area is right on the banks of the French Broad and the perfect place for an afternoon walk and window shopping. And maybe some buying, who knows? You can also see artists working in their studios doing things like glass blowing or making pottery. Be sure to check out their events where you may be able to get involved in the process.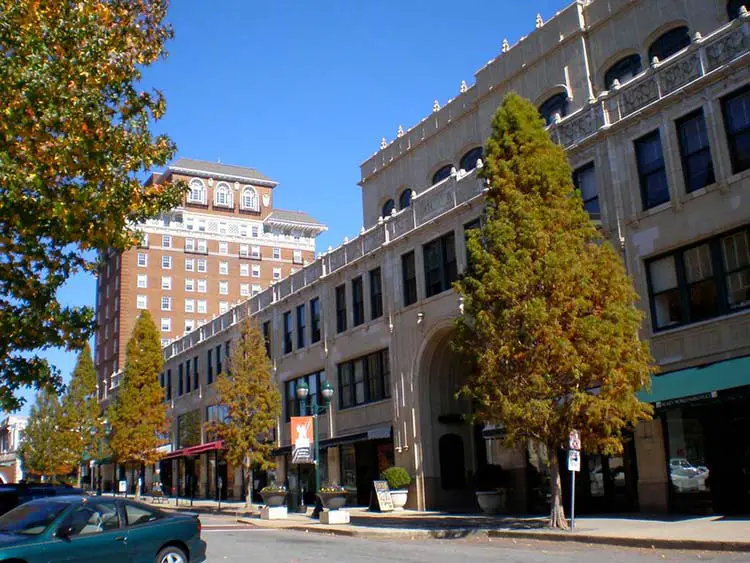 Another favorite place to shop is meandering through the downtown streets. This is where you'll find the largest selection of galleries, specialty shops, and craft stores. The Asheville Emporium is the perfect place to find unique gifts as they've featured and sold items from over 100 different artists.
Visit Frock Boutique for a chic wardrobe update or Hazel Twenty for some other cute options. The Bee Charmer offers anything honey or honey bee related for a fun stop and don't miss Mast General Store for the nostalgia and old-fashioned candy.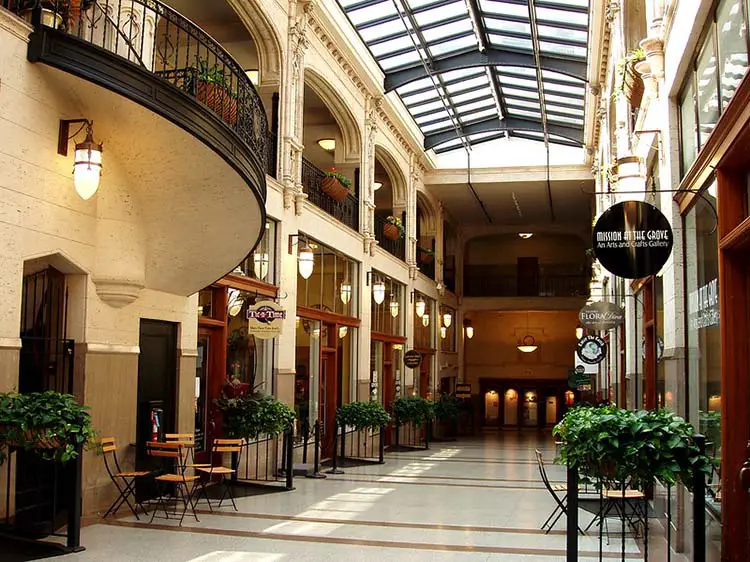 The historic Grove Arcade is where to go if you're looking for a more upscale shopping experience. If you're on a budget, like me, it's still fun to window shop through here though. You'll find fine jewelry stores, fine art, plus some interesting ones like Alpaca Wawa, Enter the Earth, and The Woodrow Instrument Shop.
Featured Image by David Wilson
Pin for Later