Chattanooga, once the hub of the railroad transportation industry, especially during the 1800s, has become one of the topmost beautiful cities in the United States to visit.  There is a reason Chattanooga has been dubbed the "Scenic City".  Its intriguing combination of history, beauty, and accessibility has transformed this town into a tourist mecca brimming with activities and options for those who pay Chattanooga a visit.
The Best Places To EAT, DRINK & SHOP in Chattanooga
EAT
Located within the heart of historic downtown within the old brick walls of the Chattanooga Choo Choo terminal, STIR is an upbeat restaurant most famous for their brunch menu.  Dishes are made from scratch and the locale of this popular eats is perfectly surrounded by the attractions offered by the Chattanooga Choo Choo hotel.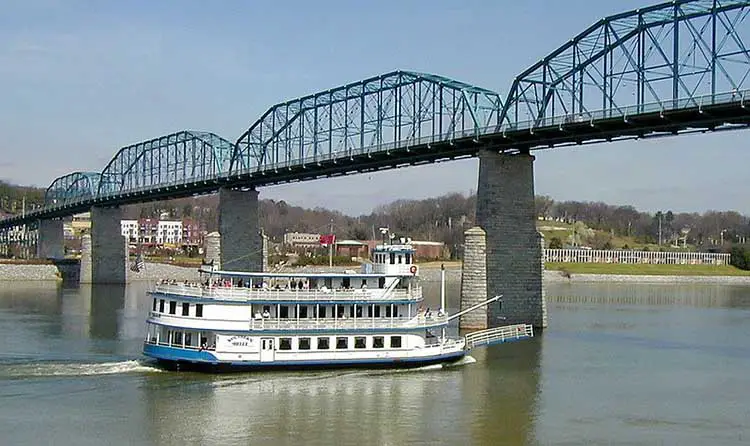 If you are looking for a view of the Tennessee River while dining, you can't get more on the water then if you eat/drink/dance on the Southern Belle Riverboat.  Ride the gentle waves as you enjoy either their lunch or dinner cruise while the sights and sounds of Chattanooga float by.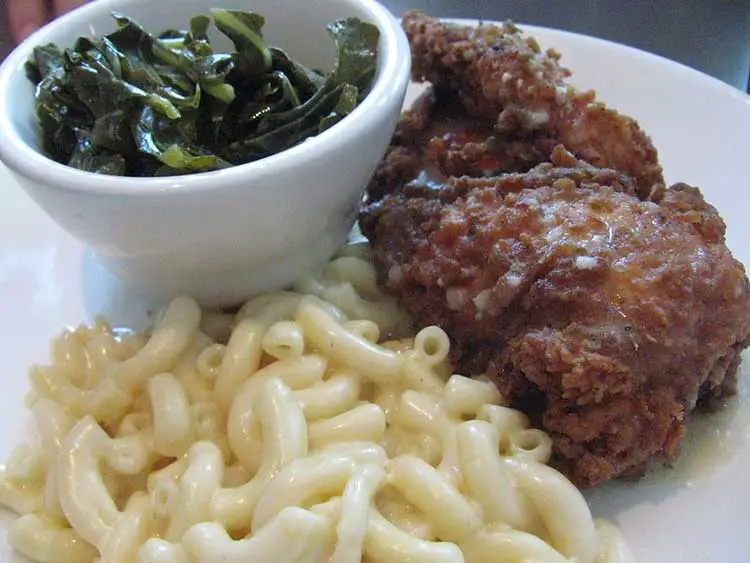 Fine dining is such a lovely pampering experience for a weary busy traveler and Chattanooga has some of the best to offer.  Make reservations at the Back Inn Cafe and view the Tennessee River and artistic flavor of Chattanooga via floor to ceiling windows, check out Hennen's Steakhouse located across the street from the Tennessee Aquarium and sample their certified Angus beef dinner,  visit Blue Plate which is around the corner from the Tennessee Aquarium and enjoy their farm to table selections and St. John's Restaurant, once a brothel but now an exquisite dining venue served with a vintage flare.
DRINK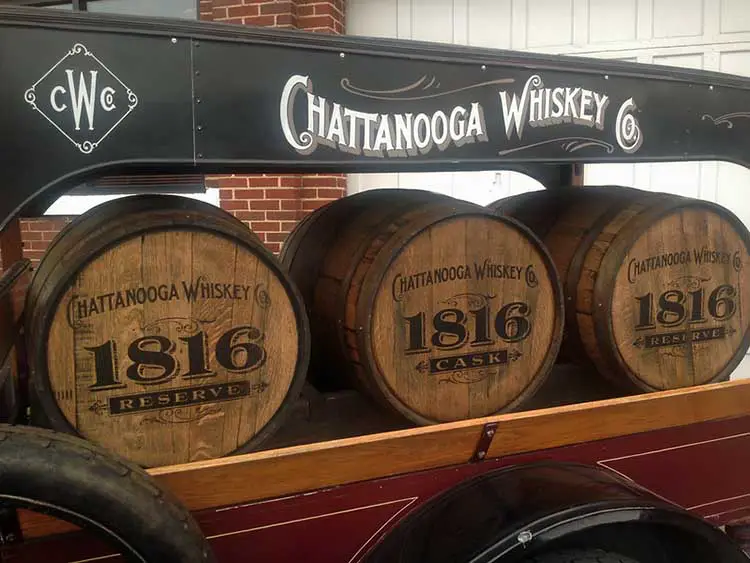 The warm southern days make for a need to wet your whistle and that's ok because the famous Chattanooga Whiskey can sure help you fix your thirst.  Take a tour of the facility and buy a T-shirt as you enjoy their award-winning bourbon. Be sure to check out the Tennessee Whiskey Festival scheduled for Oct 2020.
At the Chattanooga Choo Choo, pour your own beer at American Draft Chattanooga – Pour-Your-Own Beer Hall while cooling off in a totally awesome historic train car featuring modern decor stylishly mixed with historic cozy.  The 29 draft beer choices will definitely keep you coming back because you cannot try just one. 
Rooftop bars are an excellent way to unwind while enjoying the scenery and cool breeze coming off the river.  The Alchemy sitting atop The Westin Chattanooga is a snazzy rooftop bar with dining options and Pickle Barrel, a cool pub atmosphere with superb craft beers, drinks and eats while sitting above the streets of downtown.
SHOP
For those who find their happy place through shopping (me), never fear for Chattanooga has a full variety of choices that will keep you in your zone and dropping by the end of the day.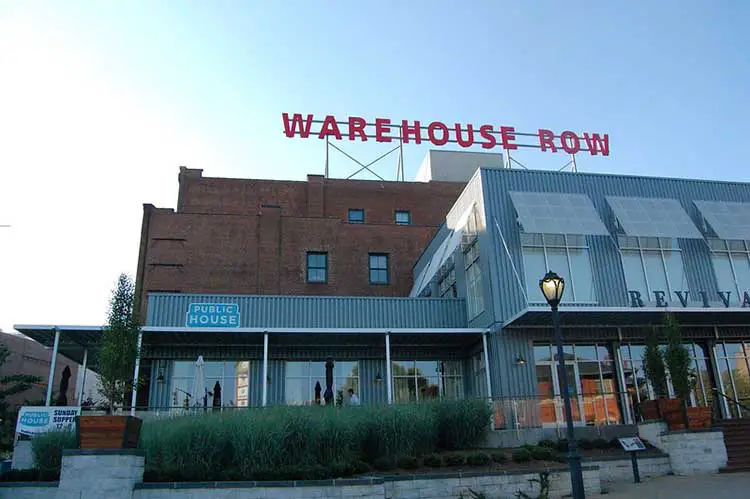 Located along the Market Street Downtown, Warehouse Row is a brilliant gathering of upscale shops.  The origins of this building itself is a treat to explore while visiting the shops as it began as a Civil War fort in 1864 and retains its unique historic designs.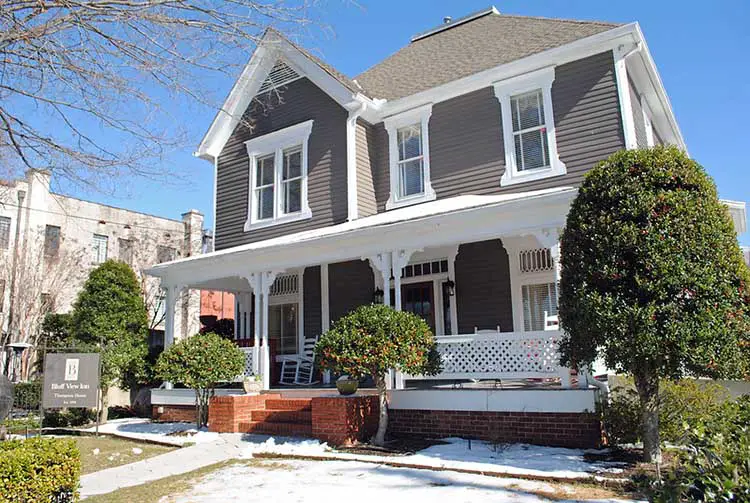 For novelty shopping, Bluff View Art District overlooking the Tennessee River is a true treat for everyone.  Offering historic grand homes, dining, and shopping, Bluff View is well worth a leisurely visit and the River Gallery is a discovery in itself.  Be sure to allocate some serious shopping time in this establishment that hosts the unique wares of artists all over the world.  Simply looking at the displays in this shop is a thrill.  Pay close attention to their website's scheduled exhibits and events.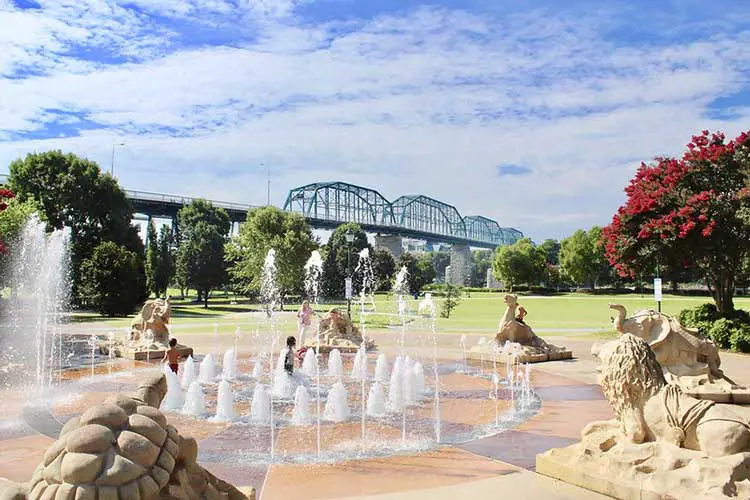 NorthShore Chattanooga provides a mecca of shopping adventures from toys to bicycles to sports and women's' wear.  Located across the street from the popular Coolidge Park – Chattanooga, Tennessee, Northshore provides a shoppers paradise along with eateries and WholeFoods.  Along the same road, a hodgepodge of quirky shops running parallel to Coolidge Park portrays a window shopping gallery of gift ideas for those back home while allowing the kids to occupy themselves at the park's water fountain and the merry-go-round.  
Featured Image by Klobetime
Pin for Later