…And do you have a favorite Paris hotel?
The Travel Belles tackle the practical question of travel information-gathering, and dream about best places to stay in the City of Light.
Weekly Question #14: Do you still use traditional guidebooks?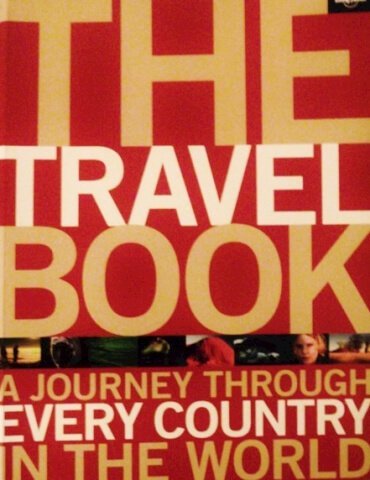 Considering we're a committed group of internet-savvy, blog-writing Travel Belles, it seems we still have an extraordinary attachment to the printed page, and to traditional travel guides. Why? When there is so much information available at our fingertips, why do we still head out to the shops and buy a book?
For Kimberley, and Katy, it's the chance to peruse a book at leisure: "I do love to browse book and plan and dream a bit," Kimberley says.
Brittany and Krista enjoy scoring second-hand copies for a bargain and value the concise, practical information they provide. As Krista says: "when I'm ravenous, exhausted, and can't decide where to eat, it's nice to have a recommendation handy."
Margo prefers new books, especially for rapidly-changing destinations, like Paris, so that the information is up-to-date. Like Justine, she has switched to using an e-reader, but, she explains: "I kind of miss the folded pages in my bag. I would keep the pages and sometimes would even write notes on them." Which you can't do so easily to an e-reader.
It seems we like the web for in-depth stuff and personal stories, but for quick info and condensed historical and social context, it's still to guide books that we turn, and long may they survive.
 Weekly Question #13: Do you have a favourite hotel in Paris?
You've been dreaming of going to Paris for your whole life, and you want to make sure that you stay in style – an identikit, soulless room is just not going to cut it. You need a little of that Parisian je ne sais quoi. So where can you find that perfect, individual, boutique hotel, or a totally authentic apartment?
For the quintessential Parisian experience, Margo suggested Hotel de Jeu Paume on the Ile Saint-Louis, right in the centre. Completely surrounded by the Seine and with a glorious view of Notre Dame, the location is hard to beat.
Another of Margo's favorites is the Hotel Odeon in nearby Saint-Germain, the arty, Rive Gauche quartier famed for its bookshops, galleries and riverside walks. The chic boutique style is certainly enough to let you inhabit the glamorous Paris of your reveries.
Travel on a budget in the French capital can be a disheartening affair, but Katy recommends using Airbnb to avoid the charmless cheap hotels. For a bargain price, you can stay like a local in a beautiful Parisian apartment, branching out to different areas of the city, and finding your spot to call home in Paris. She stayed in bohemian Belleville, with a view of the Eiffel Tower from the kitchen window.
Pin For Later